The Nardio Review
IS JELLY INC. WORTH YOUR TIME?
Yes!
WHAT SHOULD I PLAY IT ON?
iOS & Android
HOW IT PLAYS:
A frustrating and fun high score game that is best enjoyed in small doses. 
Jelly Inc. is a fun and seemingly endless high score platformer that intentionally tries to punish the player. If you can stand intentionally frustration gameplay and pay attention, Jelly Inc. will be a fun time waster.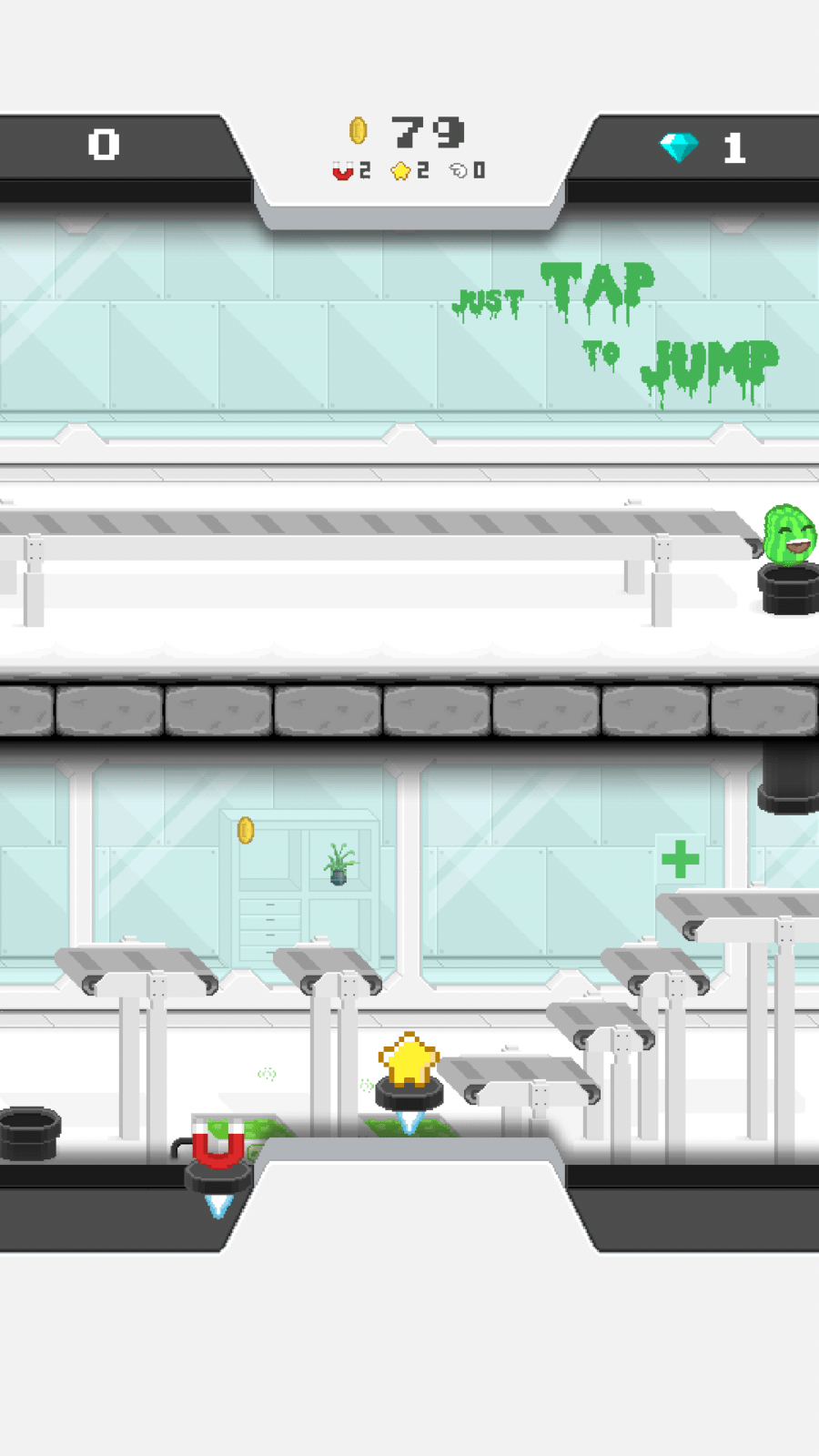 I love me some platformers. Jelly Inc. rides that razor thin line of frustrating and cheap with addicting and fun. Jelly Inc. has you trying to escape a lab and deal with the scientists many, many tests trying to kill you. It's hard. Really, really hard.
And kinda cheap…
You can learn how to deal with the many cheap obstacles. You can get farther. But you are going to be grinding your teeth a lot here. This also mixes in a bit with Jelly Inc.'s freemium design. You are going to die a lot so get ready for ads. Thankfully the developer tuned the game where you don't get overwhelmed with them. The ones that you do get are video or interactive ads. No cheap/frustrating pop ups mid game.
Now the controls take a bit of getting used to. The jumps require almost perfect timing. This isn't so bad at first, but as the game goes on it has some clever ways of screwing with you.
I have got a good amount of playtime in with Jelly Inc. and honestly recommend it. The controls are good and the graphics are surprisingly awesome. There are tons of little details scattered around the levels that made me smile. While I don't always love freemium games, I have to admit I love them when they are done right. I sat through quite a few ads already to thank the developer for making this game. I also plan on spending the $1.99 to buy out of the ads this weekend. Jelly Inc. has earned a permanent spot on my android.
BASIC INFO:
Freemium
Ads supported with the option to buy out for $1.99
Lots of casual replay
58.3mb
Web Links: