Nardio Game News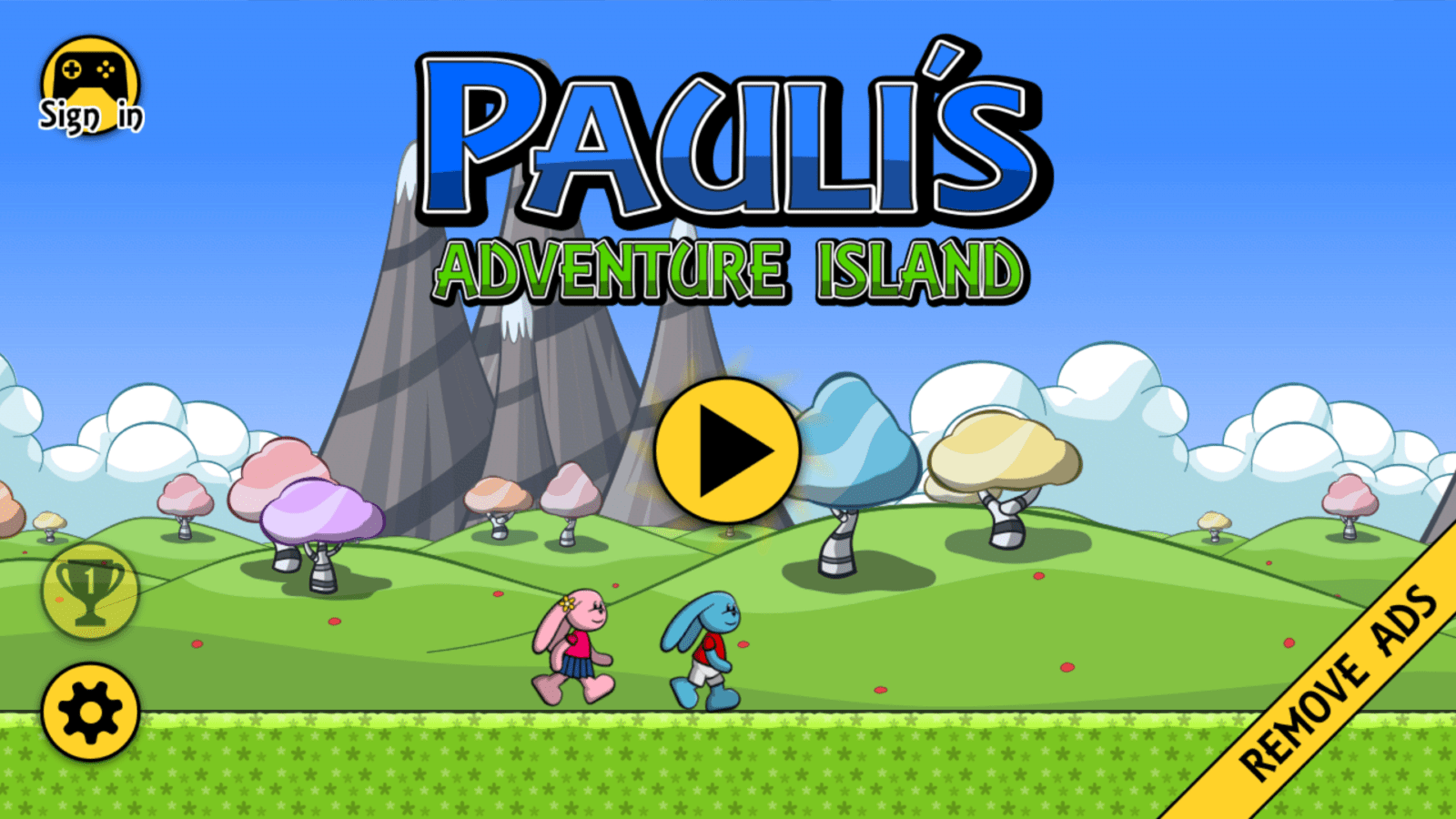 Pauli's Adventure Island
I just got an interesting press release for an interesting little platformer. After spending a few minutes with it, I found myself very happily surprised. Don't be fooled by it's looks. I think this might be a fun little gem of a game.
Check out the trailer and press release for Pauli's Adventure Island below:
Bunny buddies Pauli and Gemmi discover that their beloved island has been overrun by mechanical monsters determined to build an enormous, exclusive resort. Now it's up to Pauli, Gemmi – and you! – to do something about the invaders. Dash through more than 30 unique levels across four spectacular worlds. Explore rolling hills, mysterious forests, dark caves, and ancient temples to collect the stars scattered throughout – and help Pauli and Gemmi stave off those evil machines!

DEVELOPER QUOTE
(Lead Developer, HEJVISJ)

"Ever since I was a kid, I've always had a passion for 2D platformers. I wanted to bring that joy and sense of discovery to a new generation of gamers. With platformers, precision is always a priority. Before work on the art, soundscape, and interface was completed, I made sure that Pauli's Adventure Island felt perfect!"

KEY FEATURES
*   Classic platformer: Dash your way through a fun, 2D side-scrolling world.
*   Choose your hero: Play as bunnies Pauli or Gemmi!
*   Unique worlds: Explore 30+ levels across 4 sprawling worlds.
*   Epic challenge: Battle menacing enemies and avoid treacherous obstacles.
*   Achievements: Earn and unlock coveted achievements.
*   Precise controls: Customize in-game control settings.

ABOUT THE DEVELOPER
Founded in 2015, HEJVISJ ("to go home" in local Dutch) is an indie game developer based in the Netherlands. The studio focuses on creating beautiful games with an emphasis on non-violence and accessibility – and with roots as far back as the early 8-bit days. Always forward-thinking, the team at HEJVISJ has already started working on their next game. To learn more about HEJVISJ, please visit http://hejvisj.com.
So far Pauli's Adventure Island has surprisingly tight controls and is pretty fun. It's a freemium game that allows you to buy out of ads. So far I have played a few levels and had one video ad in between levels. I guess there will be more if I die. Thankfully, no crazy mid game pop ups like the bad freemium games of yesteryear.
I am going to spend some serious time with it this week and have a review for you all next week.