Fan of platformers and cats? Then you might want to keep a look out for Super Phantom Cat 2. It will be released in August 2017, which means you have plenty of time to play the first game on iOS and Android. See below for the press release:
The Phantom World Saga continues with the story of Ari and his little sister Ina, who encounter a giant robot while on a stroll across a deserted land. Mesmerized by the immense robot, they get distracted – and a mysterious gang kidnaps Ina. Ari must now rescue his sister and bring her home … whatever it takes!

WHAT'S NEW IN SUPER PHANTOM CAT 2

The old-school gameplay and technicolor aesthetic of Super Phantom Cat return in Super Phantom Cat 2. With four brand-new chapters – each with seven unique levels – the game will feature new enemy types and myriad obstacles that Ari must face on his quest to save Ina. To even the odds, friendly sprite Elo will be there to guide you. Uncover secrets and collect data to unlock more than 20 new playable characters.

Stick around in the Phantom World long enough, and you may even come to grips with these hidden "Penta Phantom Powers":

*   Plant: Grow vines to scale walls or tie-up monsters
*   Blink: Zoom between objects
*   Ice: Freeze monsters
*   Smash: Smash objects
*   Resize: Resize monsters (coming soon)

Check out the trailer below:

Pre-registration page:
http://veewo.com/supercat2

KEY FEATURES

*   Explore 4 different chapters with 7 levels – with a whole new chapter on the way.
*   Collect more than 20 unique playable characters.
*   Unleash brand new "Penta Phantom Powers" – such as Plant, Blink, Ice, Resize, and Smash.
*   Enjoy social options such as the ability to climb the leaderboards, send rewards, and share replays via ReplayKit.
*   Immerse yourself in stunningly beautiful worlds with adorable characters.
*   Experience classic hardcore platforming gameplay on your mobile device with intuitive controls and a modern interface.
*   Coming soon: Challenge your friends and players from all over the world in competitive multiplayer mode.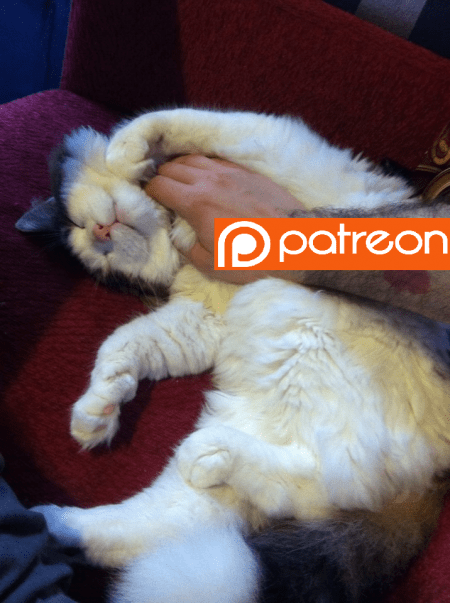 The following two tabs change content below.
Jasmine Greene has been a freelance writer for over four years with experience in video game, book and movie reviews. She lives in Manhattan. Nardio is her second of hopefully many (successful) web ventures. When she is not working as an executive assistant or at Nardio, Jasmine volunteers at Kitty Kind so that she can get her crazy cat lady on.
Latest posts by Jasmine Greene (see all)