Nardio Cosplay Interview

Joseph Joestar
As I was going blind a bit at AnimeNext from overusing my viewfinder with my manual lens, I nearly stumbled on a woman that was sitting down waiting for someone.
When I stopped to get my bearings I looked down at her and found myself staring at a very amused face with huge expressive eyes looking back at me. I was taken aback and embarrassed, to say the least. She happened to be wearing a damn great Jojo cosplay. Best of all she was pretty much the fittest person at the con. Making the genderbend cosplay work magnificently. I immediately begged for an interview.
If you don't know, the Jojo series is an insane mish mash of weird stuff, monsters and physically perfect people posing in crazy ways. It's ridiculous and I have a love/hate relationship with the series. Honestly, mostly hate. The plot is nonsensical and I only think it's popular because of its flashy art and outlandish nature. Think Michael Bay movies. Like those movies, Jojo can be  a lot of fun and has moments of brilliance that keep you watching.
I do love it like crazy for cosplay, because the costumes are insane and the poses the cosplayers pull out are fun and zany. The cosplayers who do Jojo cosplay are usually very awesome and fun people. Some of the best fun you can have at a con, in my opinion, is hanging around a Jojo meetup/photo shoot.
It's rare to see cosplayers anywhere near the almost impossibly perfect shape the of their fictitious counterparts but this time I found a woman who could be a spot on genderbend of the character Joseph Joestar.
Honestly, we love these gender bend cosplays because it plays on the identity aspect of the character. Would Jojo be just as badass as woman? After seeing Stephanie, the answer is a resounding yes. We could almost see her in the pages of the manga and it all works.
One of the amazing things about cosplay is that you can be whoever you want, however you imagine it. It's a wonderful art form and an excellent way for people to express themselves in a safe setting where the people around them not only approve but for the most part LOVE the adaptations.
Say hi to Stephanie and find out about her cosplay story.
Awesome right?
Stephanie was so darned upbeat and positive I immediately found myself feeling energized and ready to do more interviews and enjoy the con. She is a wonderfully fun person to meet and I really look forward to seeing more of her cosplays at future cons.
Check out some more shots of her cosplay below: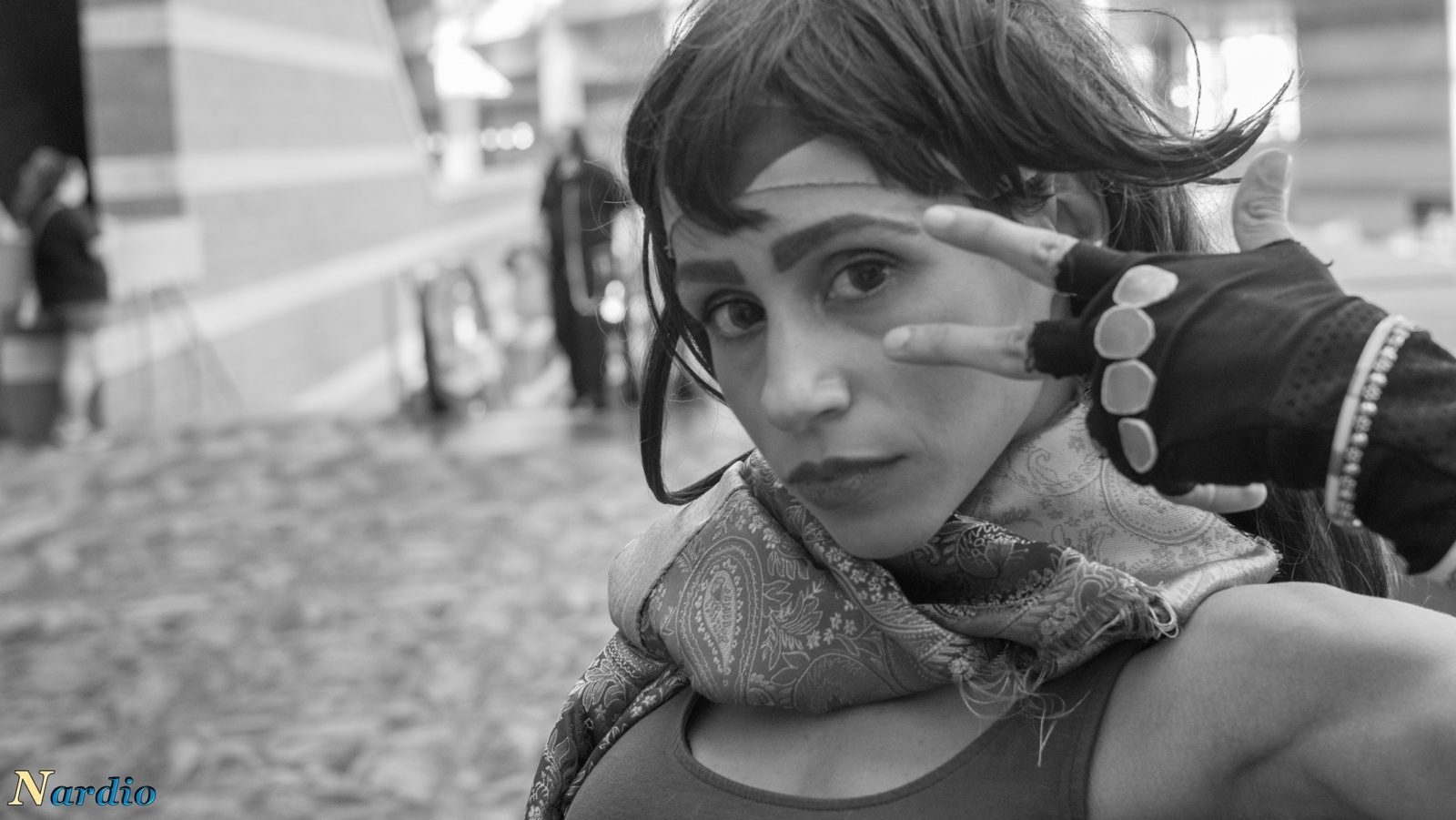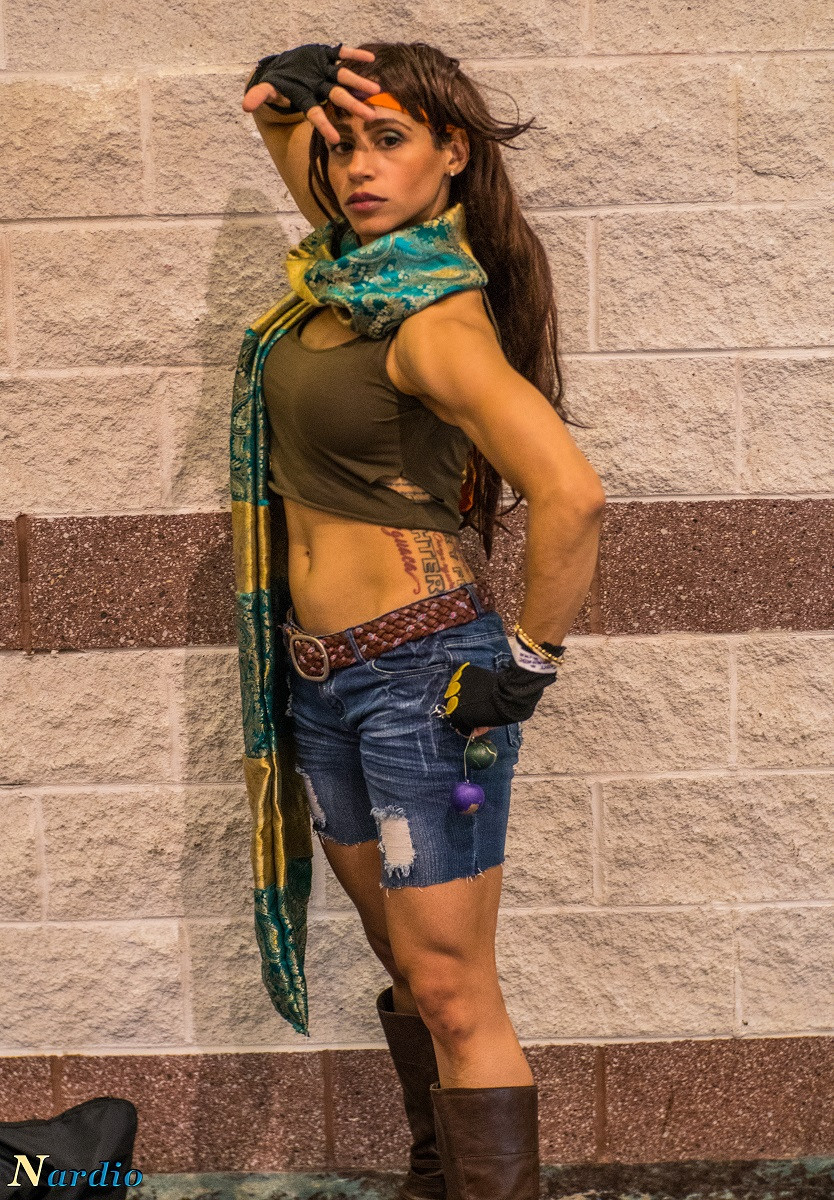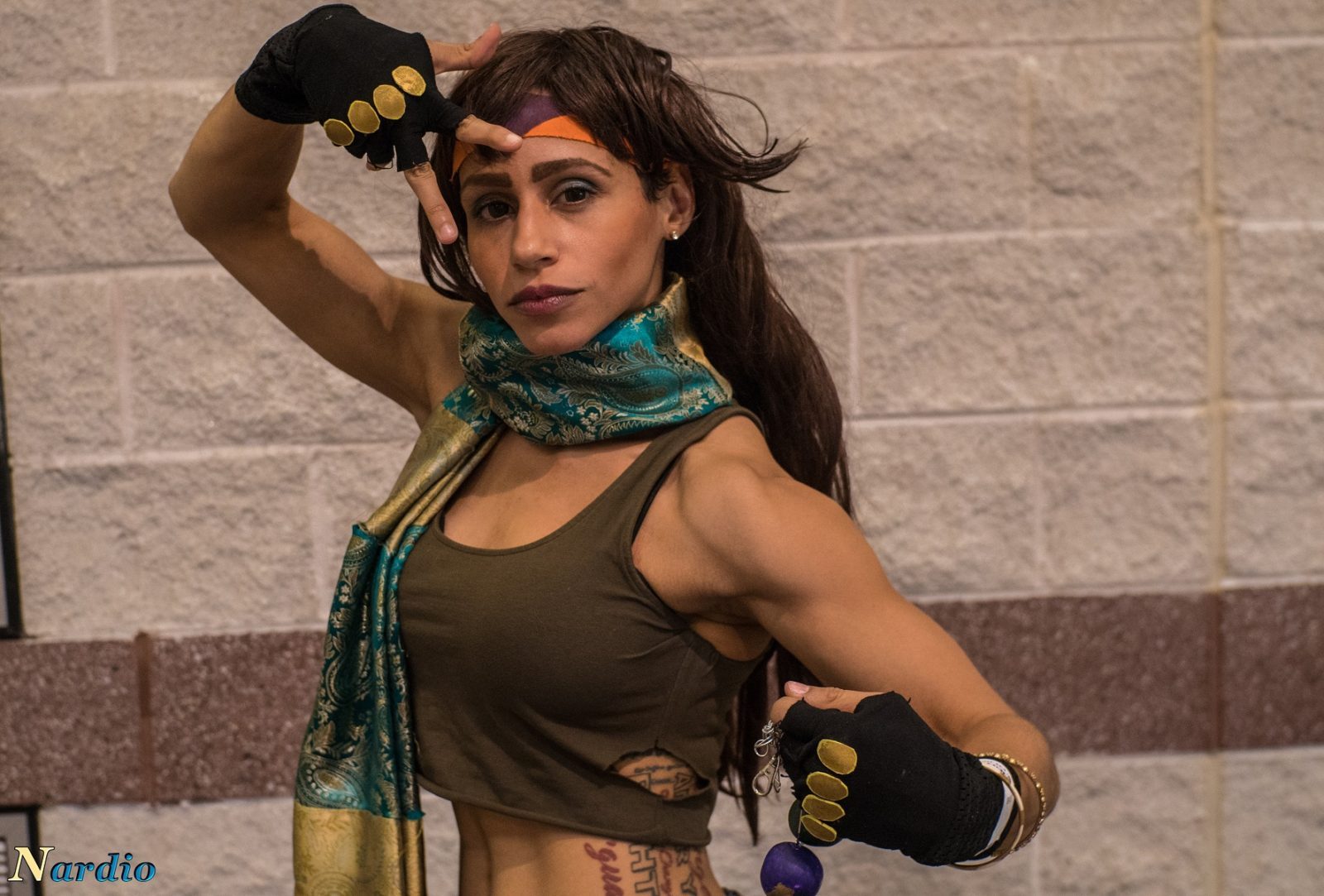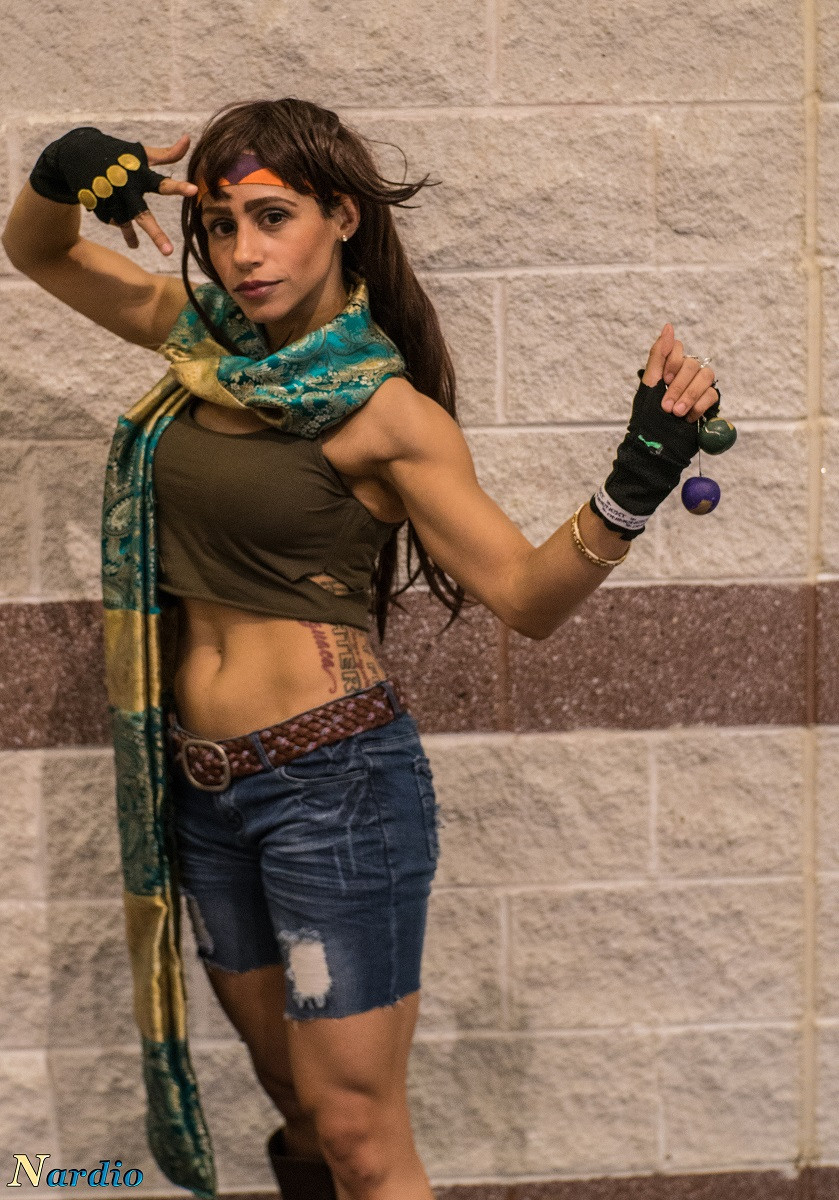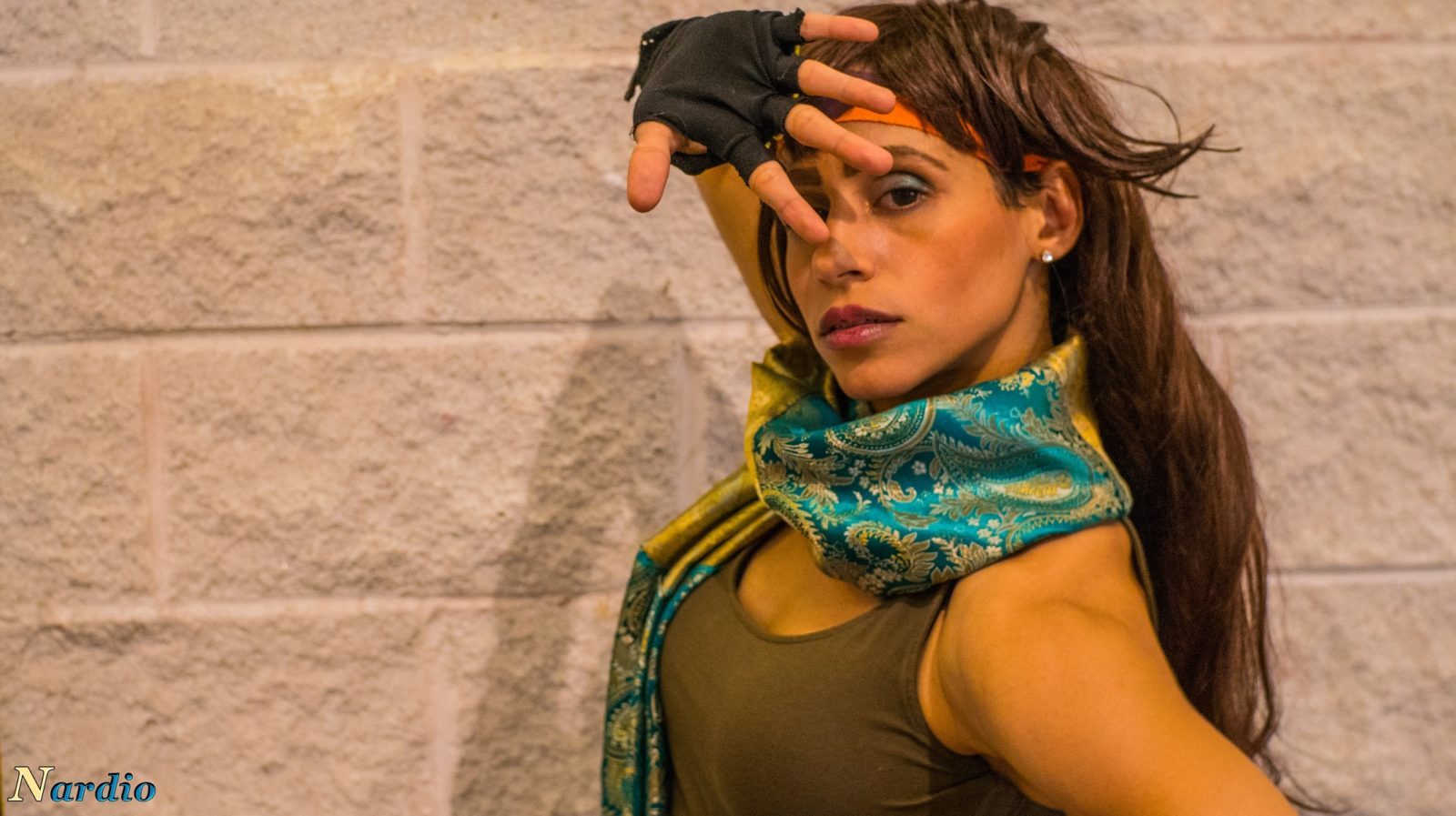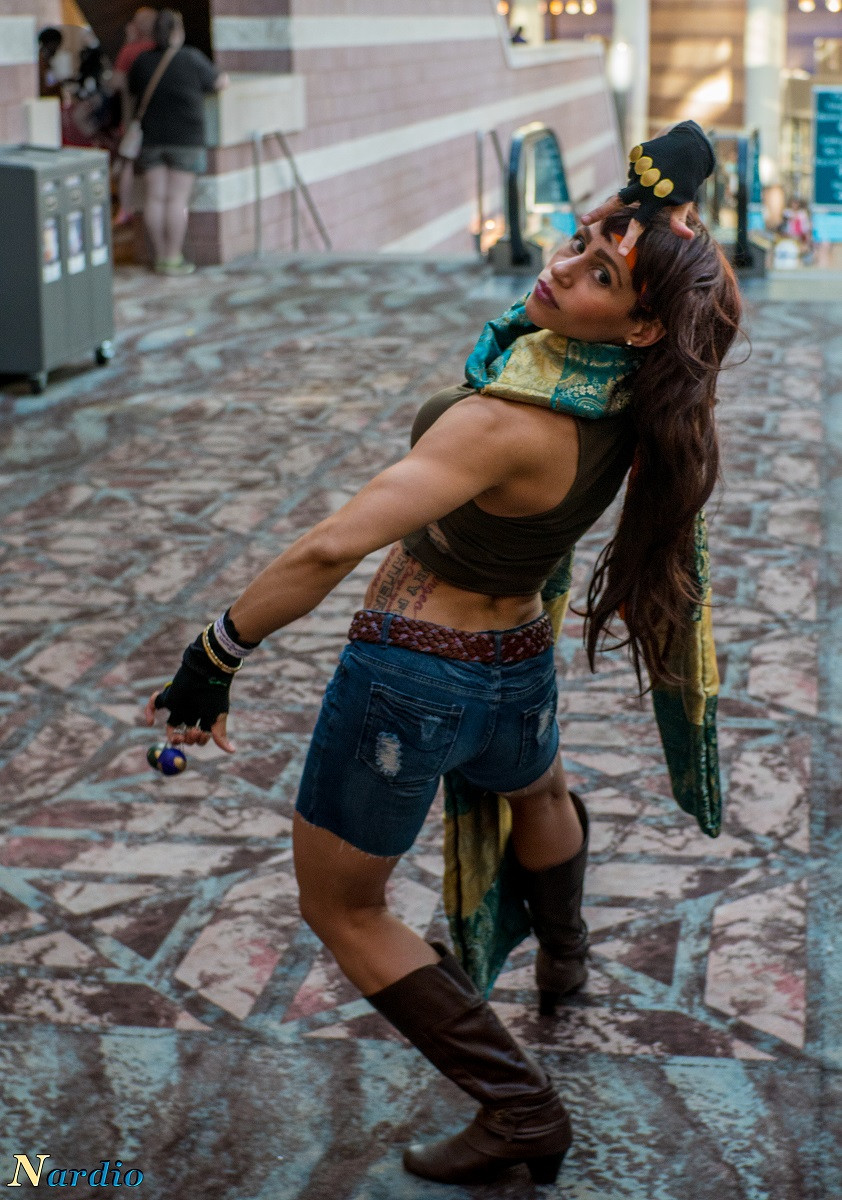 Thank you very much Stephanie for taking the time to share your story and cosplay experience with me. Also thanks again to AnimeNext for having us. It was amazing. Be sure to follow Stephanie and AnimeNext at the social media links below:
Info:
Recording Camera: Sony FDR AX100
Camera: Sony a6500
Lens: Neewer 35mm f/1.7 manual focus prime fixed lens