Nardio Cosplayer Interview
A brief introduction
When I was looking for international cosplayer talent to showcase for our cosplayer interviews, I came across Tokidoki Cosplay's Facebook page and was wowed. She had a really great Re:Zero Emila cosplay, a wonderful Perona cosplay and a great Todoki Ginjika. Better yet she also had work in progress shots detailing her wonderful work. We chatted a bit before the interview and I found myself really happy to find such a talented cosplayer to share with you all.
She had this strange idea in her head that she wasn't ready to be featured or hasn't done enough. Well, after looking at what she had created and seeing what she was working on I have to honestly say she is a sensational talent that totally deserves a spotlight. Her work is magnificent and her passion for the craft and community are wonderful. She is super nice and easy to chat with. I can go on and on with praising her, but you will find out just how awesome she is below. I really, really hope you enjoy getting to know her as much as I have. Please be sure to follow her on social media as well and give this talented cosplayer the encouragement and praise she totally deserves.
Enjoy meeting Tokidoki Cosplay!
01. Can you please introduce yourself and tell us where you're from?
Hey! My name is Ivy and I'm from CANADA, the wonderful land of wonderful things. I'm a young professional graduate in the field of healthcare and I've been cosplaying for about 4 years on and off. I've been getting more into it since school is done though!
I never thought that I had what it took to be a cosplayer. For me, it was just a side hobby. I almost venerated some cosplayers because of their skills and their talents. I'm able to fall on an amazing photo and just stare it FOREVER. As I exposed myself to more online cosplay communities and its positivity, I understood that COSPLAY IS FOR EVERYONE, no matter what size, shape, age, religion… and with the encouragement of many, I finally created a cosplay page (because why not).
WARNING: if you're planning to create a page, it might take you weeks before you come up with a name that you'll be okay with.
Tokidoki Cosplay is my cosplay page name. It's the result of a little mix of a lot of thinking, but essentially, it is two main things:
– I wanted to pay respect to the Japanese culture for creating animes in this first place, allowing us to embrace cosplay. Hence, it is in Japanese.
– I wanted to throw in a little bit of my funny/witty side. Hence, if you translate the name, "tokidoki" means "sometimes"… and well, literally, sometimes…. I cosplay. *ba-dum-tsss*
02. What got you into cosplay and can you tell us a bit about what your first experience cosplaying was like?
I got into cosplay through my love of volunteering. The first convention that I volunteered at and cosplayed at was Otakuthon 2013. My attendee number was 22222 and I told myself "this must be some sort of sign!" and, ever since, I've been growing little by little.
I got into cosplay knowing absolutely nothing about it. I guess I watched a few animes growing up, but, for all I knew, they were just cartoons in a foreign language that forced you to read. I had this friend who kept going to this anime convention year after year, and coming back with cool pictures of all these cool people! Finally, I convinced myself to attend the year after, to volunteer, get out of my shell and learn something new.
I was so intimidated. This part of me really didn't want to go to an anime convention without a cosplay for some reason, and another part was like, "you don't even know how to!" Anyways, I was really into One Piece at the time and chose the character Perona who appears a little bit later in the series to cosplay. I loved her, I found I could relate to her, but I absolutely did not want to disappoint One Piece fans. PRESSURE.
I studied her for weeks and spent a lot of time marveling other Perona cosplayers. I tried to find tutorials or any kind of help, but there wasn't much, so I just made everything by looking at previous cosplayers work and fan arts. I improvised as I went. Things I learned:
– Cosplaying can be VERY expensive.
– Spend as much time, if not more, cosplaning. It saves lives.
– It's okay to not know what you're doing. That's how you learn.
– Con crunch is a real thing. No matter how far ahead you start, you'll probably end up the night before the convention not sleeping.
03. What do you like about cosplay?
Cosplaying is a great challenging activity that allows people to freely express their creativity and share their love for anime and arts with others. Personally, it really helped the shy introvert little me to grow in skills and confidence while making new friends along the way. I'm 100% sure many can relate to this too.
04. What was the first convention you attended?
Otakuthon 2013
05. How often do you cosplay?
I used to make one costume a year for the purpose of volunteering at Otakuton every year. Starting this year, I'm trying to make at least four.
06. How many conventions do you try to attend every year?
I attended/volunteered for one convention per year. Then, I discovered more conventions and volunteered more. This year I plan to attend a total of four.
07. What do you like about going to conventions?
More and more I'm discovering cosplay panels, but I usually go for the volunteering experience and, on my breaks, I go drool and fangirl over cosplays all around the con.
08. You recently had an awesome time at Anime North. Can tell us a bit about the experience?
It was the first convention I actually just attended and didn't volunteer at. I had a blast because I had great company throughout the adventure (driving, air bnb, con preparations)! I had the chance to attend a few cosplay related panels, like wig care and cosplay sewing, and learned a lot. I'm still learning how to enjoy a convention to its fullest and read programs, but my favorite part was really just fangirling over all the amazing cosplays. Anime North has really organized group photo shoots too where cosplayers (and non-cosplayers) of various fandoms can get together and just hype together for an hour.
09. What are your thoughts on the cosplay community?
The community I didn't know existed? AMAZING! The community is very positive and generous in sharing knowledge. They're just a bunch of people who want to have fun and forget about school and work and other life stresses.
10. Are there any cosplayers you admire or are inspired by?
I'm only just discovering more cosplayers since I got more into the cosplaying world, but I definitely look up to cosplayers like Inaste, Gladzykei, Kinpatsu cosplay, Septic cosplay, Pretzl cosplay, and soooooo many others!
11. Do you have any fond memories of cosplaying that stands out? 
As a new cosplayer, the first time that a little child will run up to you and ask for a picture with you will be the most heart-warming moment of your cosplayer career! In my case, I kind of felt down in the dumps at my first convention, because I had worked so hard on my cosplay and the wig never came in. But this little girl was super amazed by my crown and wanted to take a picture with me anyways! It didn't matter that she didn't know my cosplay, it mattered that she appreciated it. She made my day.
12.You make your own cosplays, how did that start? How did you learn to do this?
I think growing up I just had a lot of imagination. When you don't have a lot, you work with what you have and in my case, that was my creativity and my little mind. I used to love art classes. Also, I used to spend a lot of time alone "designing dresses" when I was young. I remembered explaining to my friends how all these dresses were possible to recreate, only to get unconvinced smiles. Anyways, I think that contributed to my ability to turn 2D art into tangible art. That and my mom taught me how to press on the sewing machine peddle at 15 years old.
13. Are there any cosplay builds that you are particularly proud of?
I am particularly proud of my Emilia cosplay from Re: Zero. The dress looks simple, but GOSH it took me forever to put it together, especially the details on the sleeve. I don't know how people make cosplaying seems so easy.
14.Cosplay is not an easy or cheap hobby. What motivates you to continue cosplaying when the going gets tough?
The satisfaction of finishing it. It might sound obvious, but there are a lot of positive feelings that come with that the completion of a cosplay, just like any other project. Except that in cosplay, the completion of the project is only the beginning of the fun!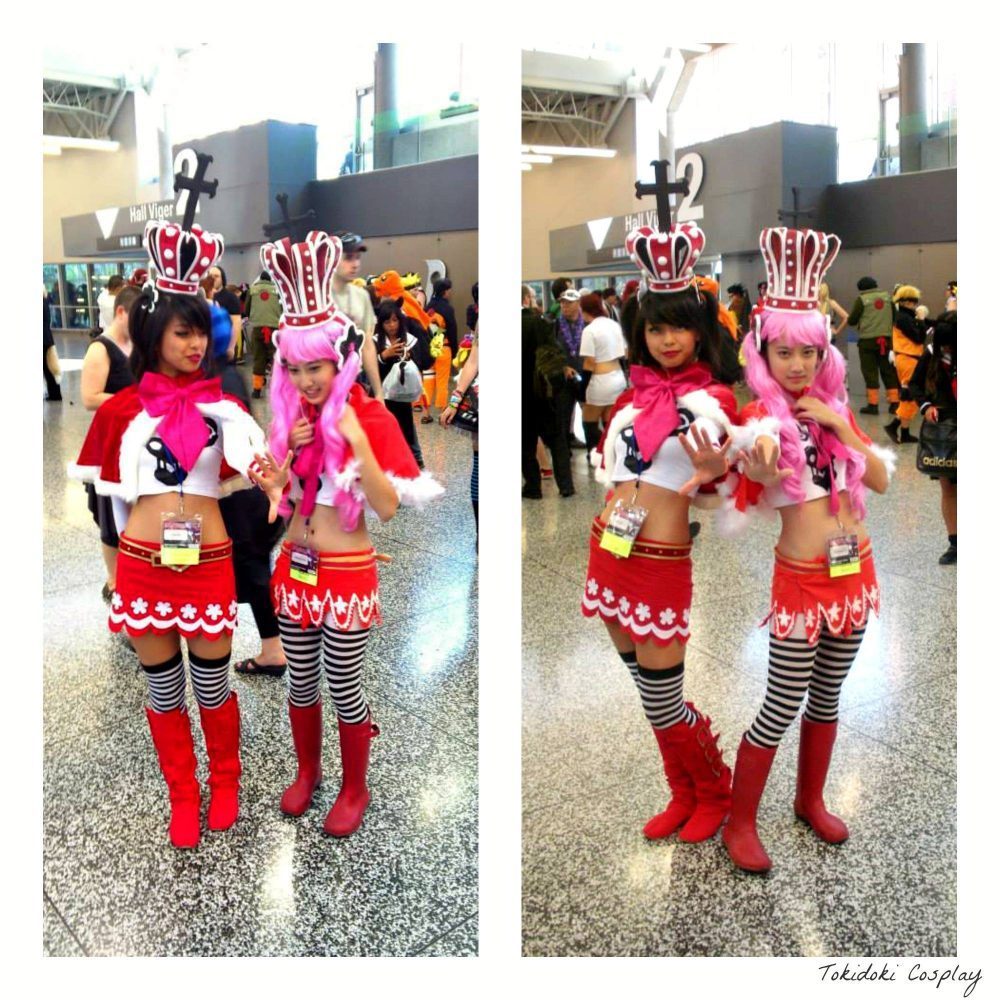 15. What materials would you recommend for beginners when making cosplays like yours? Any online tutorials you would like to link to?
EVA foam and hot glue for armor crafting.
Fabric wise, I usually hunt for whatever cotton is most affordable. It's stiffer and more straight forward to work with. I would recommend going to a store in person to find fabric so that you can see it and feel it. I bought online for my first cosplays and it was a big gamble. I heard 4-way stretch fabric is the best for boot covers, but I never got the chance to work with it and make proper boot covers.
16. Are you a gamer? If so what games/genres do you enjoy? Anything you recommend that we try out?
Does Tetris count as a game? Because I was addicted to that thing… If not, well I used to play the classical games when I was younger (ie. Pokemon, sonic, need for speed, Runescape, Mario kart, rock band, DDR…)
I recently got into League of Legends, so look out for LOL cosplays in the near future!
17. Are you an anime and/or manga fan? If so what do you like? Any recommendations?
I've actually never read a manga. I watch animes, although not a crazy amount. I love those super long, fun, adventure-filled ones like One Piece, Fairytale, and Magi because I'm actually too lazy to look for new ones. I love the short action filled ones like One Punch Man and Mob Psycho 100. I also love those that lead me onto emotional roller coasters like Re:Zero and Code Geass. I'm also a sucker for a cute love story and a good laugh like in Kimi Ni Todoke and Toradora.
18. What do you do for fun when you aren't cosplaying?
I do a lot of fun sports! Rock climbing, dragon boating, pole fitness, etc!
19. What cosplays are you hoping and or planning on doing this year?
I'm planning to re-do my togetic because I burned the old wings on the heater. I also plan to make a Jinx (LoL) with a Harley Quinn skin! I also a lot of other plans.. so the previously mentioned may or may not happen.
20. What encouragement would you tell someone who is shy and nervous but wants to get into cosplay?
JUST DO IT! Start with small achievable goals and go to cons with friends if you can. Surround yourself with positive people. If you don't have anybody, honestly, JUST DO IT… That first step you take will lead to another and to the end. If all fails, contact me or any other cosplayer and we'll pep talk the poop out of you.
21. What advice would you give someone who just started cosplay?
Research! Research! Research! Look up your characters, how others might have cosplayed your chosen character, crafting and sewing techniques, wig styling, makeup, etc. Remember that it's okay to mess up and you might not get what you want the first time around. Also, don't be shy to ask for advice, to literally anybody in the cosplay community. We're generally nice and occasionally might bite, that's it. Persevere! Persevere! Persevere! You'll get it eventually and grow along the way, but in all honesty, HAVE FUN. FUN. FUN. FUN. ß Rule #1 of cosplaying.
22. What draws to want to cosplay certain characters? What do you avoid cosplay wise?
A good anime and challenge are what draws me to cosplay characters. I avoid cosplaying characters that I find amazing but don't know. I'm convinced the passion and motivation wouldn't be the same when working on it. I feel like I would be cheating the people who appreciate said anime/movie/character/game.
23. How do you go about creating a costume when you have decided on what to do? Do you have a regular plan by now or do you wing it?
I always do A LOT of research and kind of let it simmer for a long time. When I start working on it though, I still end up winging everything; I go with the flow (and then find myself in con-crunch time and wing everything even faster).
24. What is your dream money and time and help aren't an issue solo cosplay and what is your dream group cosplay?
As I just got into League of Legends, I'd love to be able to be part of a huge League Group. I find the characters have very diverse styles and level of complexity to their outfits. It would allow me to grade my cosplay challenges.
25. What book/movie/show do you recommend everyone experience? 
"Re: Zero"… it's exactly that: an experience.
26. What conventions are you planning on attending this year?
I'll be volunteering at Otakuthon so come visit!
27. Tell us something interesting about yourself.
I was born with a blue butt.
28. What does cosplay mean to you?
Getting out of my comfort zone. Feeling of accomplishment. Freedom. Empowerment. Joy. Friendships. Pushing my limits.
HUGE THANKS TO THE PHOTOGRAPHERS WHO ALLOWED THEIR PHOTOS TO BE USED FOR THIS INTERVIEW:
BE SURE TO FOLLOW Tokidoki Cosplay ON SOCIAL MEDIA!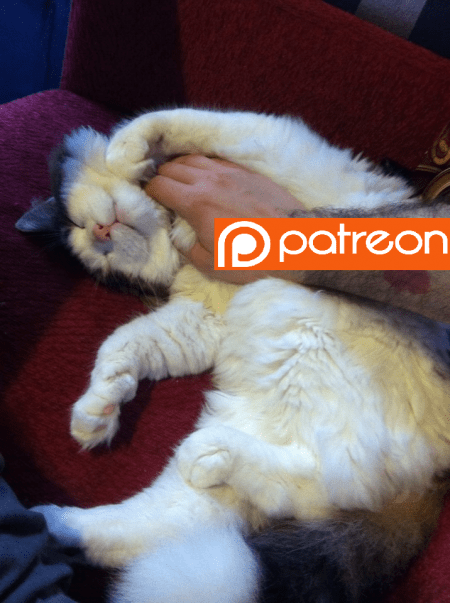 The following two tabs change content below.
Hi I'm Bernardo Español. I'm a guy with way too much energy and not enough free time.
Latest posts by Bernardo Español (see all)