Nardio Game News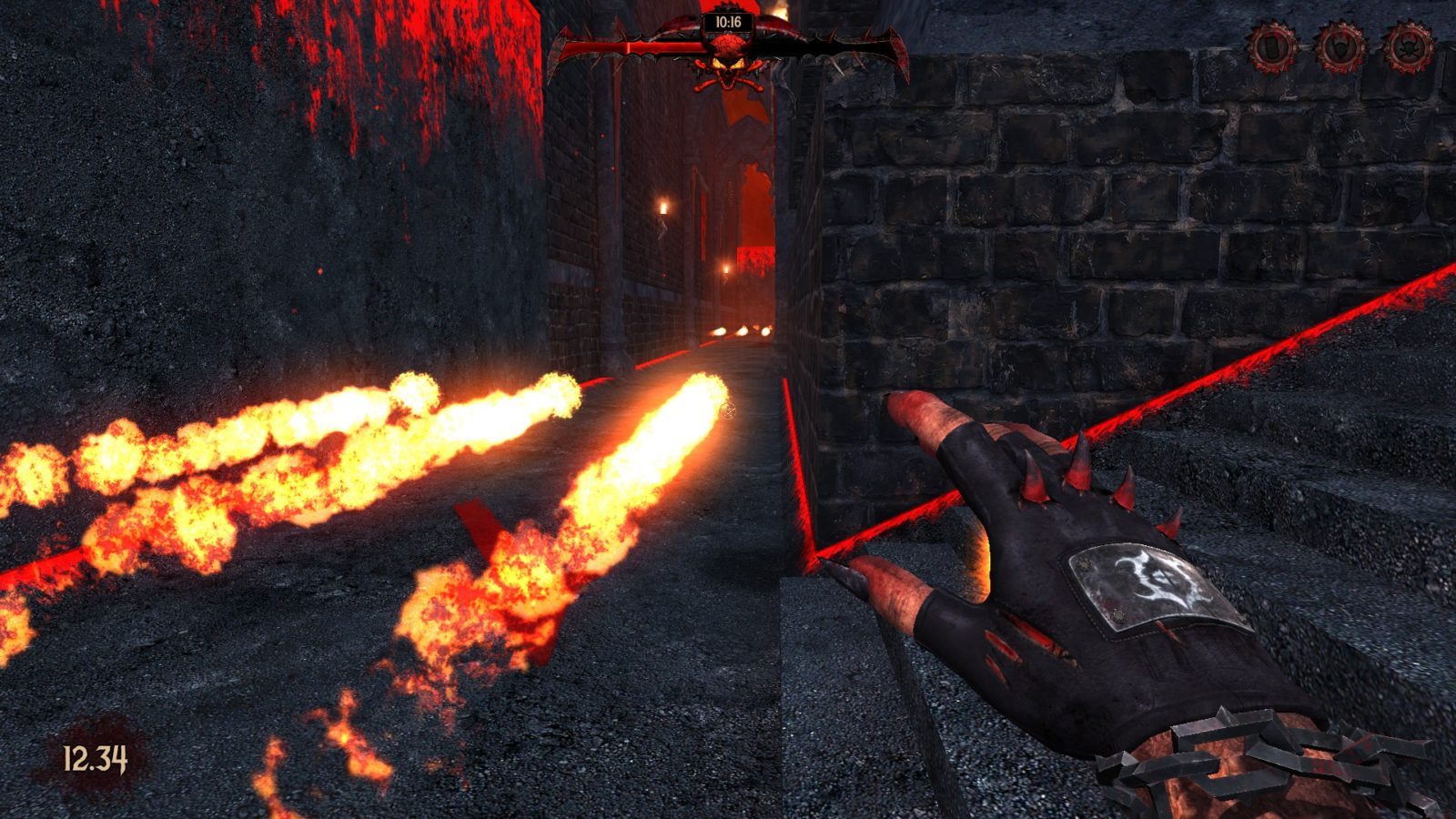 SEUM: Speedrunners from Hell is coming to PS4 & XBox One
Hello, hello my friends and happy Friday! One of my fave games that I loved and kinda hated, (Mostly loved) is going to be infuriating and challenging even more people. SEUM: Speedrunners from Hell is going to be on the major consoles!
SEUM was an insane and awesome speedrunning first person shooter platforming hell amazing game that you all need to check out. Check out our review here. 
It always makes me happy to see quality indie game devs succeed and the team behind SEUM: Speedrunners from Hell totally deserve this. I really had a blast playing SEUM and I hope it becomes a hit on the consoles. The devs behind this game did an amazing job and it deserves to reach as many players as possible.
I love that this awesome announcement comes right on SEUM's 1 year release anniversary. 
Check out the press release below:
Dear Nardio,

it's time to pay hell a visit. SEUM: Speedrunners from Hell is coming this September to the PlayStation®4 and it is all about running through tricky stages filled with obstacles and traps. Think Super Meat Boy + Portal + Quake and you'll get a general idea. Once started, you can't stop again.

Run Like The Devil To Get Your Beer Back in
"SEUM: Speedrunners From Hell"

The world's first
heavy metal first-person speed platformer will come to the PlayStation®4 (&) Xbox One in September 2017

Pine Studio and Headup Games announce that SEUM: Speedrunners From Hell, the only heavy metal first-person platformer, will be available this September on the PlayStation®4. You run, jump, fly and teleport through more than a hundred deadly arenas, each more devilish than the last. Play your best, and secure a top spot on the online leaderboards and find the hidden beer cans hidden throughout in every level.

Hell Yeah! \m/

About SEUM: Speedrunners From Hell

SEUM: Speedrunners from Hell is the world's only competitive heavy metal first-person platformer. Like an unholy child of Quake 3 and Super Meat Boy, SEUM is truly hardcore and focuses on speed and fast reactions. Race across and jump over platforms and bounce pads while shooting fireballs as you battle to reach an exit portal in the minimum amount of time. Reverse time and gravity. Compete with all players for top times in the online high score ladder. Only the toughest players will receive the Uber Skull medals!

If mind-blowing speed and adrenaline blasting its way through your body seems too boring for your speed running blitzkrieg, then search for the beer cans hidden in each level. Who knows which secrets can be discovered by finding all of these delicious refreshments?

FEATURES

Can't get much more old school than this!
Over 100 levels, each more devilish than the last, with secrets around every corner.
Shoot fireballs, reverse gravity, teleport and dodge obstacles to solve challenges.
Leaderboards in each level so you can see how you fare against your friends (and enemies).
Original soundtrack that'll have you tearing through the levels with blazing speed.
\m/
666

About Headup Games

Headup Games is a hybrid games publishing and development company providing players worldwide with the best content in the independent gaming sector. Active on all major platforms such as consoles, mobile devices and PC, the company has released over 100 titles since its establishment in 2009. With over 50 million customers served on mobile and further several million players on the PC and consoles, Headup Games is always looking to raise awareness and commercial success for developers thinking outside the box. More information can be found at www.headupgames.com.

About Pine Studio

We're a small Croatian game development team that launched in 2012. Since then we have made many point 'n click adventure games (over 30!), and are doing something very new with SEUM. We're a passionate group of developers looking to make awesome games. In 2015 we felt it's time for a change and started working on our first PC game. We wanted to make a game that was wild and didn't pull any punches. You can find more about us at pinestudio.co.
WEB LINKS: