Nardio Game News
This Week's Tavern Brawl: The Power of Ragnaros
This is a fun one this week. Every turn the cards in each players hand cost decreases by one. For once it's a good idea to pack your deck and start with big minions. Recently I have been enjoying Deathrattle quest priest and it's been doing alright here. I added in some Death knight priest, Emperor Thaurissan and Dr. Boom goodness. O, let's not for get Kel'Thuzad!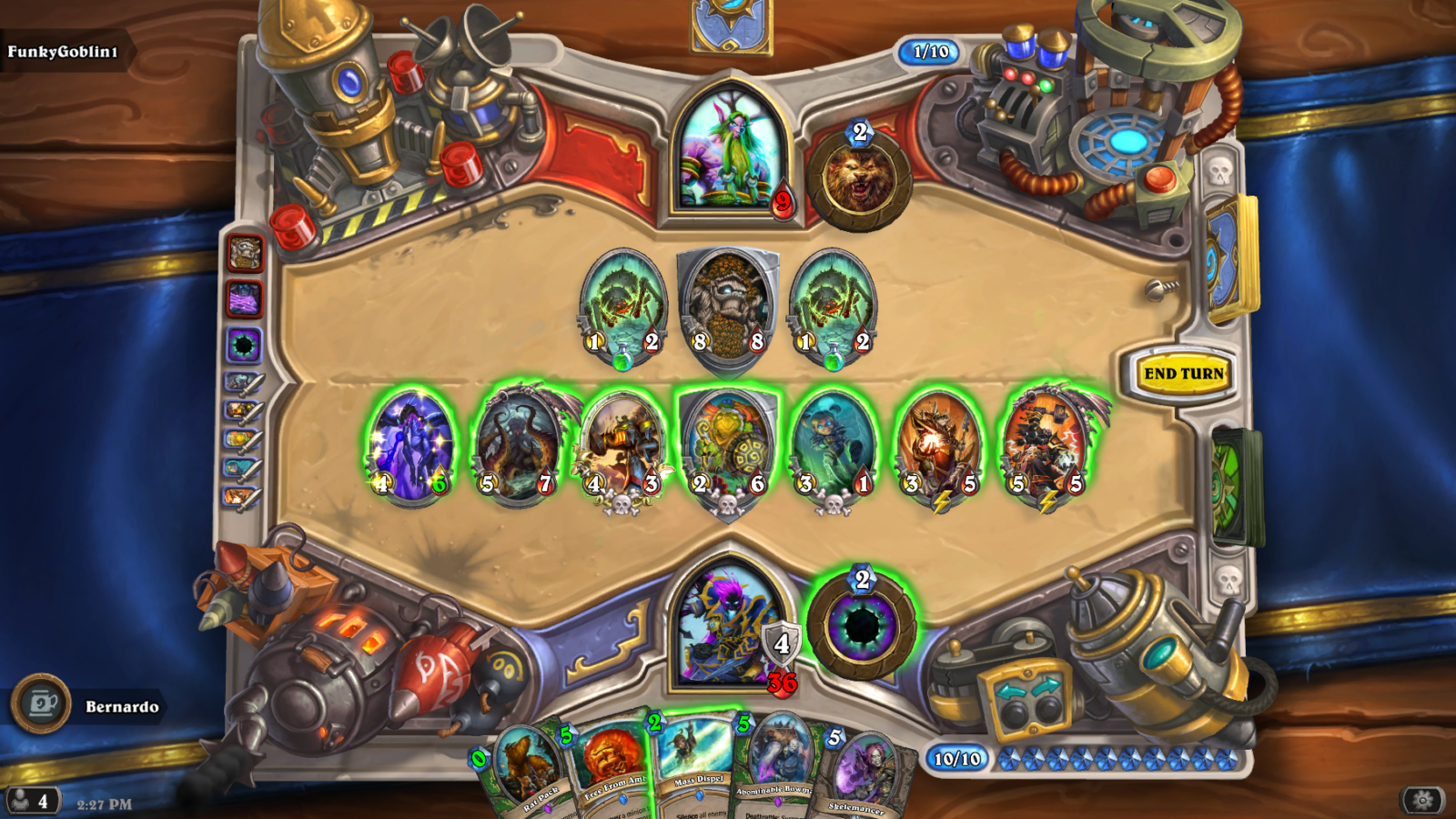 It's a fun deck that can even sometimes stand against the insane Jade Druid madness that has taken over our expansion.
I look forward to trying different decks this week. Once I am done leveling my priest that is.
Enjoy!