Nardio Game News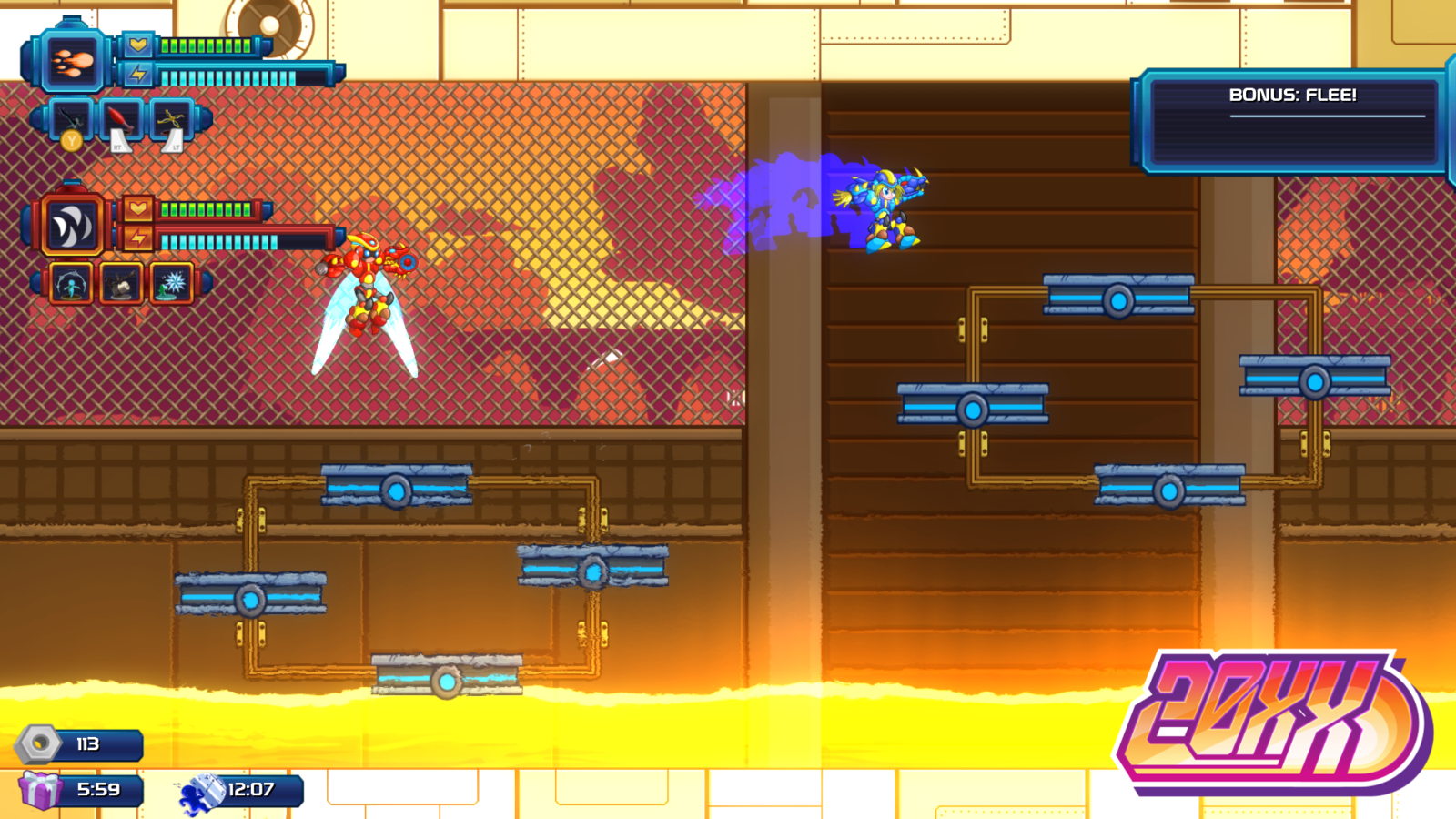 20XX
20XX has been on my radar for a long while now. A roguelike action platformer with randomized levels and tons of weapons. One that was inspired by Megaman! Color me curious. For the longest time, it was on Steam Early Access and I quietly followed along. It had a fun mix of reviews that gave me hope that it would turn into something magnificent.
Sure, I am not a huge fan of roguelike games, but there are those rare gems that make me happy. 20XX's gameplay looks like it is going to be right up my alley.
I look forward to getting it as soon as I am able. For now, let's check out the trailer and the Steam description below.
Check out the Steam description below:
If you like roguelikes or Mega Man, 20XX is for you!

20XX is a roguelike action platformer that you can play with a friend. Jump and shoot your way through ever-changing levels, collect awesome new powers, and battle mighty bosses in the name of saving the human race maybe!

20XX also features full co-op. Play with a friend on the couch or over the interwebs!

20XX supports 1-2 players locally or online via Steam. (Online play is 90% stable at this time.)

Features:

Crisp, precise controls – do exactly what you want your character to!
Over 100 mighty powerups to collect!
Tons of different play modes and optional difficulty modifiers!
Seeded Daily and Weekly Challenges!
All gameplay features available in both single player and co-op! (online or local)

Roguelike Elements:

Random levels: each time you play 20XX, the stages you play through will be brand new!
Permanent death: each 20XX playthrough is a self-contained life! Death sends you back to HQ, where you can buy powerful upgrades for future runs. (There's also a Reverent Mode where you get three lives to make it through the game instead of one.)
Persistent Upgrades: as you play 20XX, you'll earn Soul Chips, which unlock powerful Permanent Upgrades and expand the pool of items that can you can find as you play!
Here is a little about the devs straight from thier press page:
History

Batterystaple Games started making 20XX in July 2013. As a huge fan of the Mega Man X series, founder Chris King wanted to reimagine a modern version of the game with procedural, roguelike gameplay and multiplayer co-op. The result was the (then named) Echoes of Eridu, which ran a successful Kickstarter campaign in May 2014. Chris began collaborating with Fire Hose Games in late 2014, renamed the game to 20XX, and launched on Steam Early Access. After almost three years of consistent biweekly updates in Early Access, the entire team is proud to announce that we'll be launching on August 16, 2017!
I am really excited to jump into this soon. Well, as soon as I clear a bit of my backlog. 20XX is on my wishlist and it will be bought.