Nardio Picture of the day
Magic in Manhattan
For a lot of photographers, this would not be considered a good picture.
It's not entirely in focus, there is a lot going on the model isn't even facing the camera. I'm sure it can be picked apart even further by photo snobs for various other reasons as well.
Fuck em.
I love it.
I love this shot. The thing about photography I learned so far is you need to stop and recognize little achievements and appreciate what makes you happy. This shot makes me very happy.
Friday at Liberty City Anime Convention was amazing. By the time the sun had set we were exhausted and famished. My friends and I decided the most affordable and best option was to go across the street to McDonald's and grab some affordable food.
Well, the street we had to cross was Times Square and it was again a Friday night. Yeppers. Packed Times Square on a super humid and gross feeling Friday night. Halfway there one of my cosplayer pals Amanda (Also known as Mandy Cake Cosplay) asked me to take a photo of her outside. She wanted a night shot in the glorious Sailor Moon gown she was wearing.
I was nervous. I don't have much experience with night photography yet and I didn't want to make an ass of myself. After getting our food she seemed to have forgotten about it and yet I decided it was now or never to start practicing again. I ran over to Amanda and fell down gloriously. With a sore bottom and a ready camera, I took my shots.
It was a fun yet brief learning experience. I left my flash batteries at home like a noob so it was 100% natural lighting. Thankfully we were in the brightest area in New York City and I knew Lightroom works wonders. We tried a few different shots at a few different locations, but most weren't working for me. I had no idea how to mash Sailor Moon up with Times Square and crowds of people gawking at her. My camera's already impressive 1.7 F stop couldn't melt the background away enough to clear up the distractions and the spot we were at wasn't great. As I glanced about all the better spots were taken and also had people waiting. Since we had all of our friends waiting for us and we were starving at this point, I didn't want to waste time hunting for a spot. Then, I looked back at her and it hit me. She was unbelievably out of place.
A beautiful women in a beautiful dress almost woefully out place in a place full of advertisements and billboards. I decided to face her away from of the distracting stuff everyone else wants a shot with and focus on the most important part of the picture, Amanda. Amanda and her pretty dress and pretty wig and the pretty busy streets around her. All of a sudden the shot lined up and I felt like I was doing it right. It felt like I was capturing a dream.
This is my fave shot of the bunch.
This dream like photo of Sailor Moon admiring her dress and having a magical night in a magical city as it moves on around her. There is enough billboard in it to suggest the location while not over powering it. She could be in any big city in the world, and I like that. The shot isn't defined by Times Square or heavily influence it, it's about Amanda. Yet, even more than that, it's about Sailor Moon in her beautiful dress in a beautiful place admiring how pretty she looks. From the movement of the cab behind her to the way she is impressed with the way the light was hitting her dress, to the blurred almost dreamlike look of the shot it is perfection. At least to me.
This could be her dream or anyone else's but in this shot, she is the star.
Info
Camera: Sony a6500
Lens: Neewer 35mm f/1.7 manual focus prime fixed lens
f/1.7
ISO: 100
Shutter Speed:1/160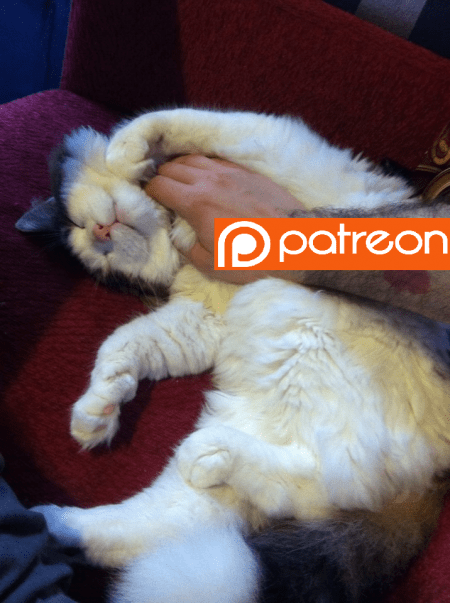 The following two tabs change content below.
Hi I'm Bernardo Español. I'm a guy with way too much energy and not enough free time.
Latest posts by Bernardo Español (see all)