Nardio Event Coverage/Cosplay
Liberty City Anime Convention 2017
The Good, The Bad & The Dimly Lit
I was so freaking excited for this convention. Liberty City Anime Con was my first local small con. It holds a special place in my heart. I met a ton of people here that I would, later on, become good friends with and see at many many cons afterwards.
Expectations were high and it felt like it was going to be a huge reunion. Lots of people were talking about it with anticipation and hope. Last years venue was too damned tight. This year's venue was a mystery. Sure we had a weird map of the floors, but no one really knew what to expect. Until I got my tickets….
I was sooooo underwhelmed and let down. The space had even worse lighting than before. The layout was weird. The main event space was across the street and around a massive midtown Manhattan block. The final straw was the weather was supposed to be atrocious.
My precious con that I loved dearly seemed doomed to fail!
Friday of the con the weather was doing its very best to be inhospitable. The humidity was insane and the rain was happening on and off. To make matters worse it was in the 90's. In the back of my head, I had already given up. There was no way the con was going to be able to be a hit with all of this stuff going against it. By the time I had arrived at the con I was dripping sweat and feeling horribly gross. Then I was greeted by a familiar sight that immediately raised my spirits, hundreds of cosplayers who didn't care.
They didn't care about the sweaty man who just waddled in carrying an insane amount of camera equipment. They didn't care about the weather outside or the dimly lit space. All they cared about was being able to be in costume, hang with their friends and enjoying the con.
I felt like an idiot. 
Of course, they wouldn't have cared about everything else. Sure a bunch of them were tired because of the weather, but they were excited none the less. In my experience, cosplayers will brave just about anything to go to a con, hang, shop and show off their cosplays. The more I walked around the more friendly faces I spotted and the more at home I felt. Sure the lighting was going to be a challenge, but I would make do. Eventually, I did. It seemed the lighting the day before was much lower than the lighting during the convention. Thankfully the hotel's AC helped fight the heat and the humidity. Even better I found a few spots with good lighting that ended up helping to make some of the very best pictures I have ever shot.
I cannot express how proud and happy I am with the quality of pics that I got out of Liberty City Anime Convention 2017. Like, the more of them that I work on, the more and more in love with the con I become. That's saying something. This is in huge part to my new gear, lots of practice and a testament to the quality of the cosplays at the convention. So many people had great cosplays it made my job a lot simpler.
Of course, not all our shots were amazing, but that's OK. I learned a long while ago a lot of cosplayers and fans are just happy to have their pictures taken. To have the great memories captured and to have something they can look back on fondly. Some of the most shared pics of the event on social media weren't "great" shoots or even "good" shots. They were real shots. Captured on cell phones with bad cameras featuring people just having a blast. The lighting at the con, for the most part, did make things tough, but great pics were still taken and many, many more precious ones as well.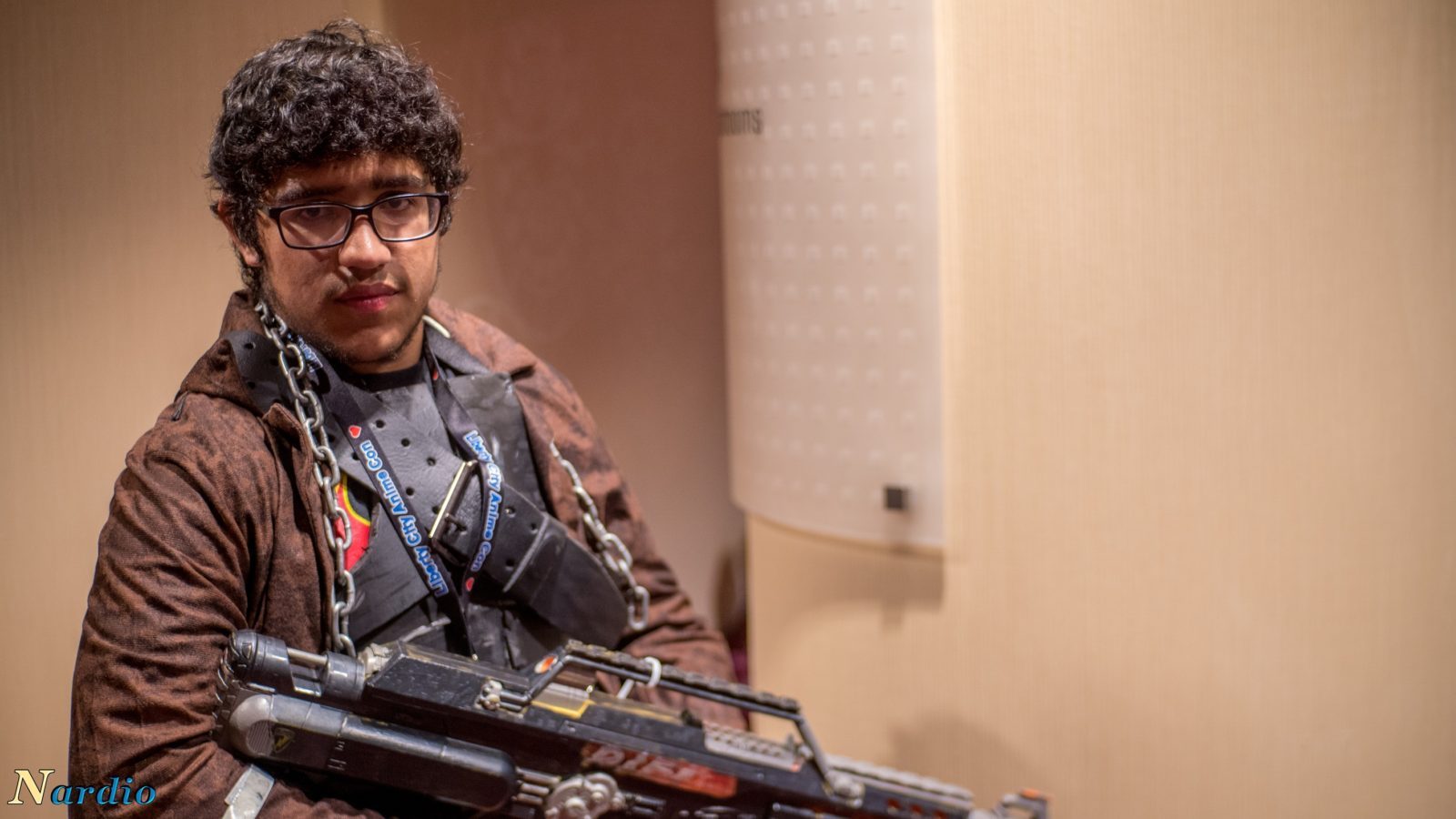 Thankfully the con staff were doing free professional photo shoots for the con goers! They came out marvelously.
The con staff this year besides one outlier was even better than last year. The panel rooms were good and the panels that I popped my head into were interesting. Best of all the hotel staff didn't hate us. Last year's hotel staff made it very clear we were a bother. It was frustrating. This year they smiled through at times gritted teeth and did their best to be accommodating.
My fears about the space being weird were also quickly put to rest. There was plenty of room for everyone and it never ever felt cramped. The flow was actually quite nice! Thankfully the congoers didn't get too wild. I did find myself having to go full on "Con Dad" a few times, but that's par for the course.
So how bad was the walk from the con to the special event venue across the street and around the block?
Not that bad.
The space was amazing for the dance on Friday. we had an amazing time there. I only wish they had a cash bar and allowed us to buy food or order it to be delivered there. I understand why they didn't, but I really, really wish they did. The event was wonderful. The music was perfection. The space was magnificent. We had a blast. We even did a quick Con Prom photo shoot!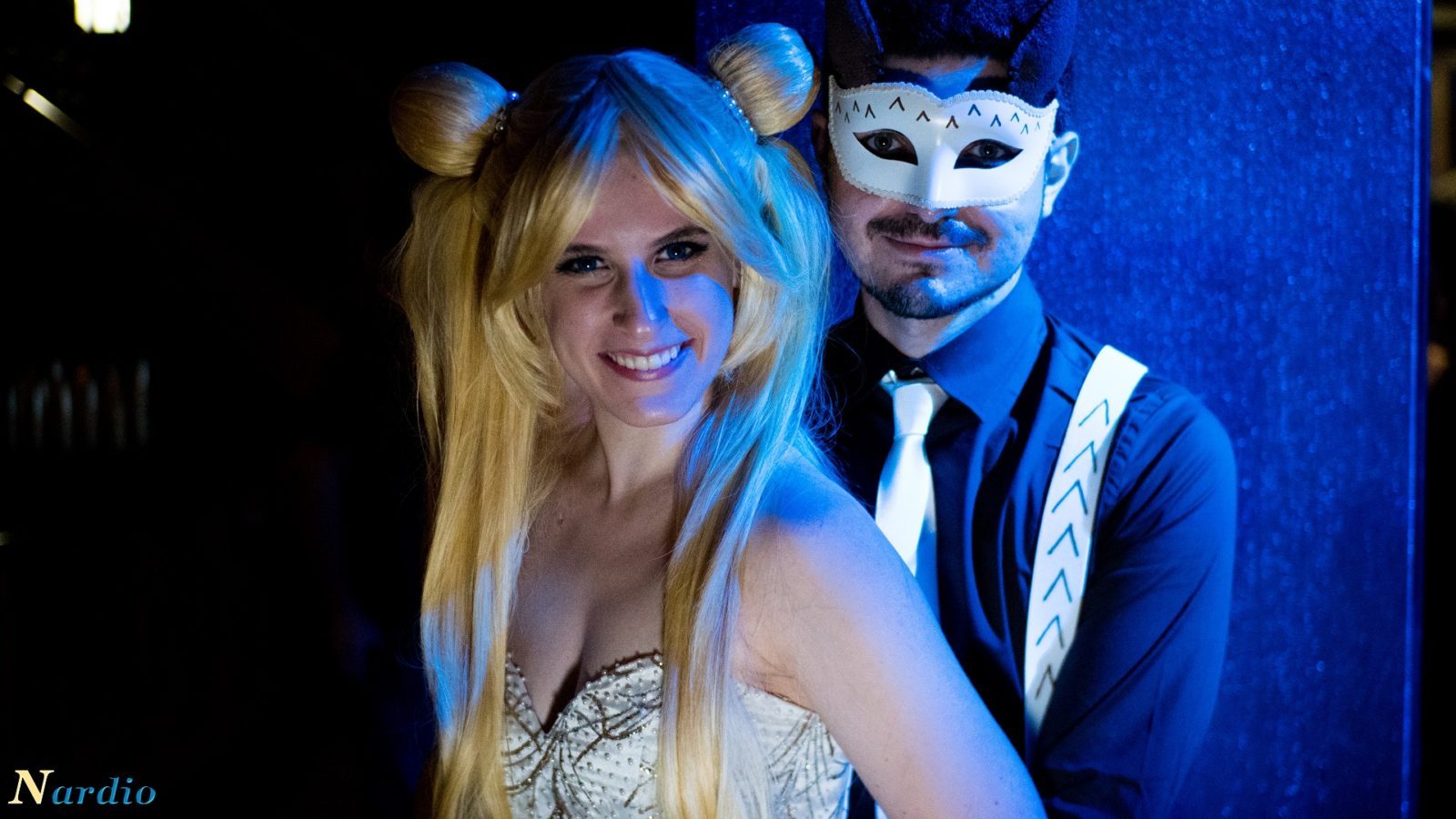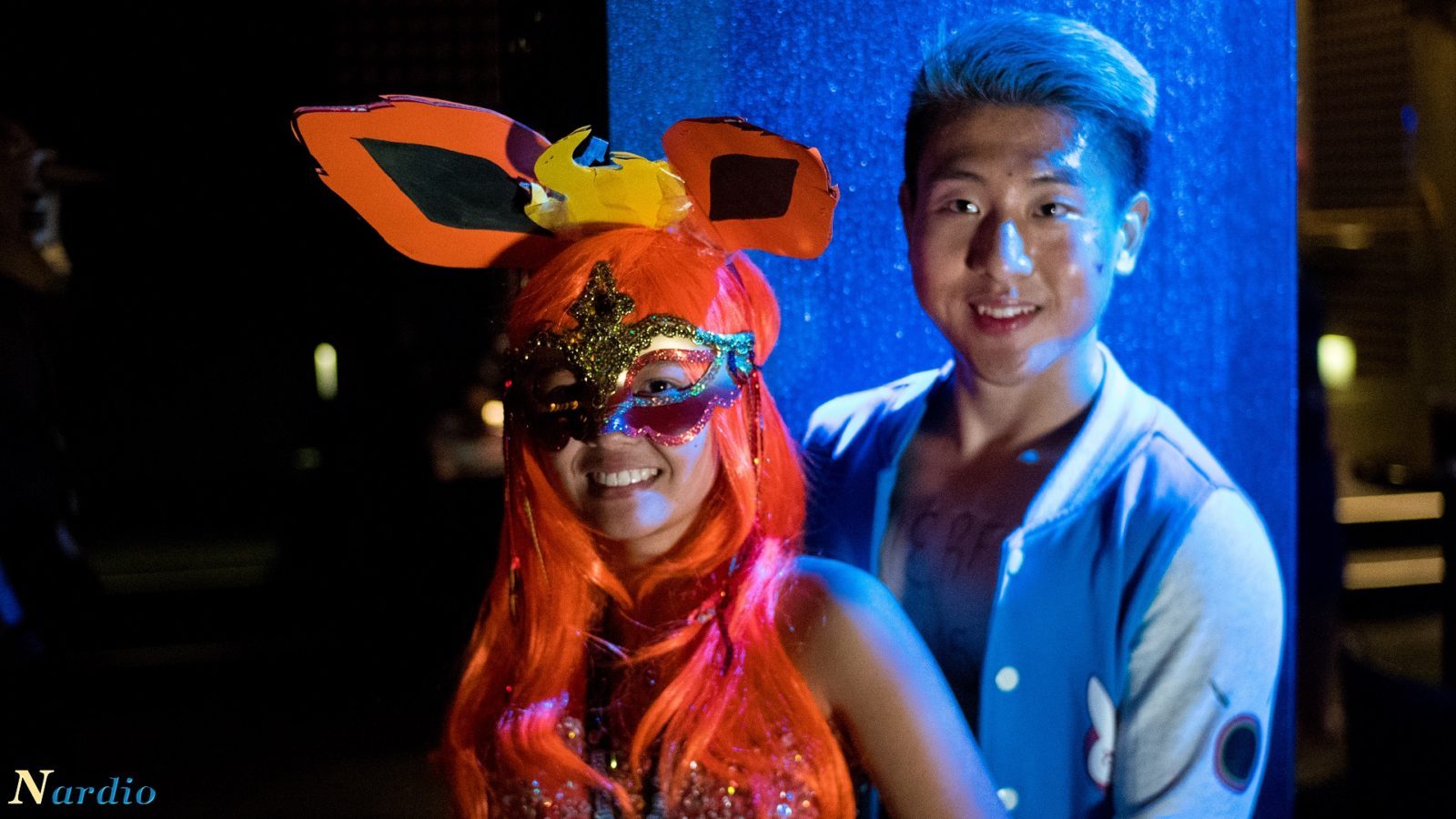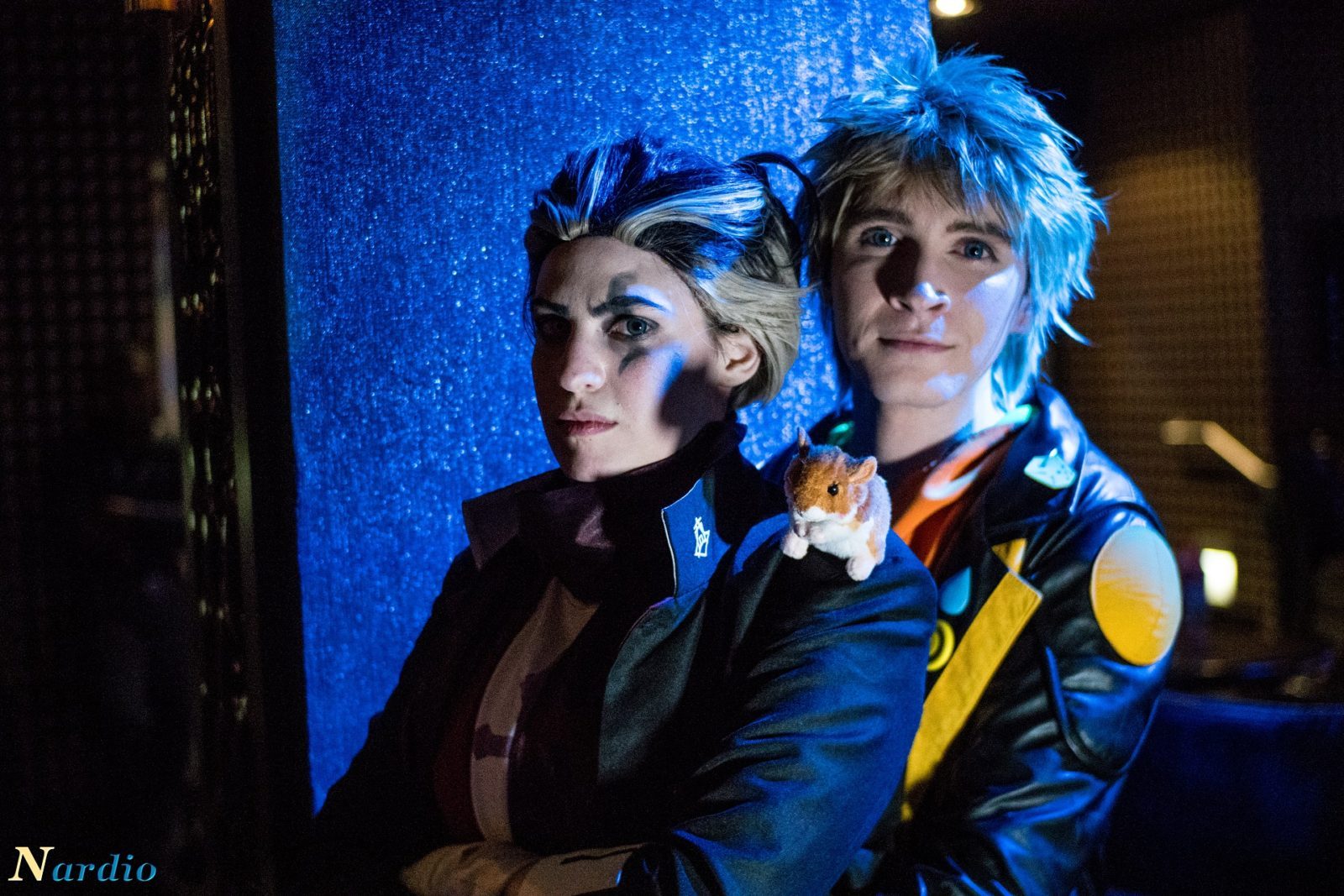 Eventually, we all were famished. We put off eating far too long. Since we weren't allowed to order food to the ball we decided to trek outside and go to McDonald's. Thankfully the weather calmed down and it wasn't anywhere near as bad as it had been earlier in the day. As we paraded across Times Square and into McDonald's were still high off the buzz of the con. Pics were taken, fun times were had.
On the way back we even took a few photos. Check out a few shots of the sensational MandyCake Cosplay.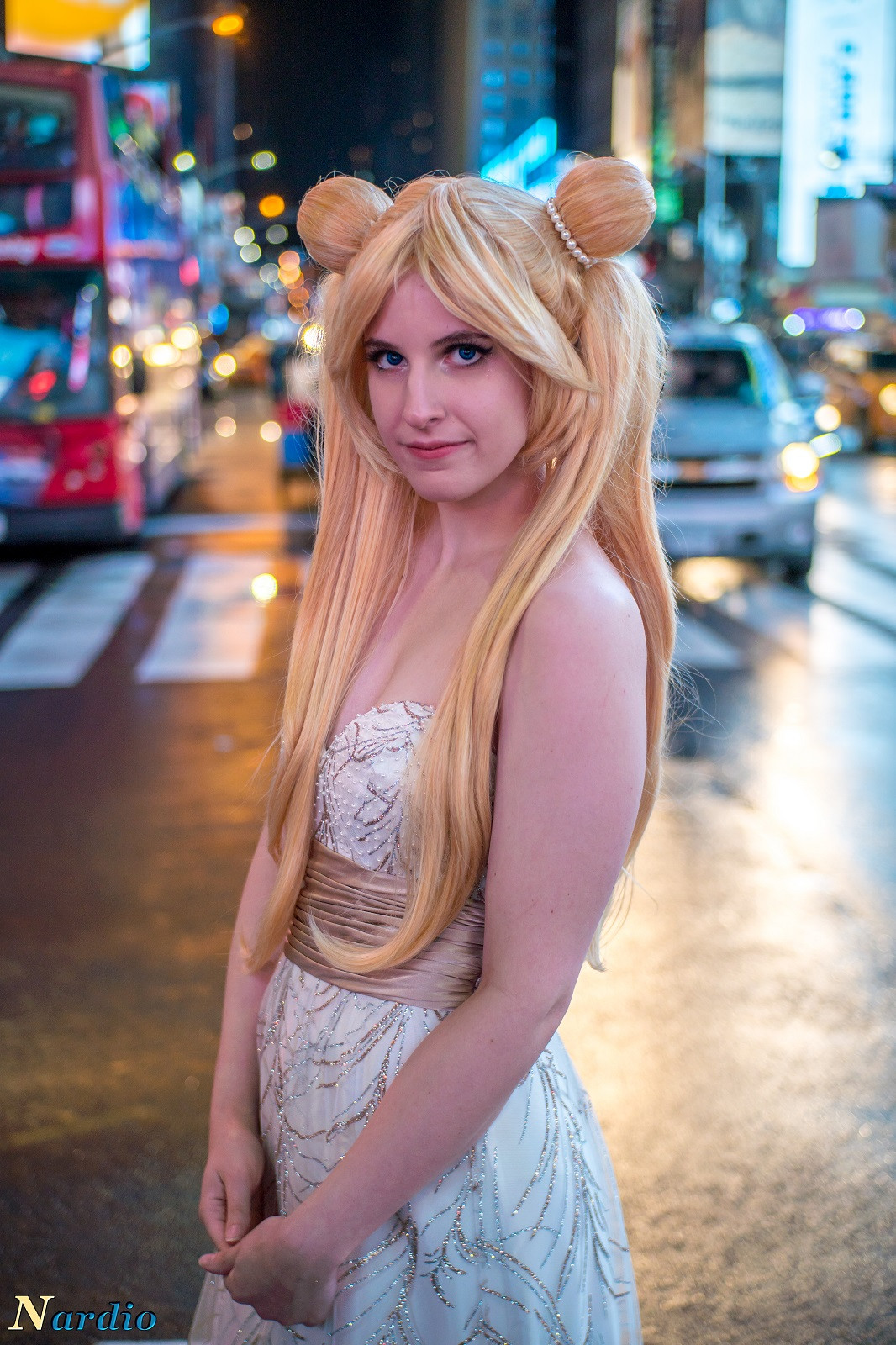 After we got back to the con we found an unused room that was supposed to be the manga library. It then turned into our special hang out spot that I lovingly referred to as Nardio. We ate, drank and were able to chat and get to know one another better. Friendships were made, others deepened and McDonald's food devoured.
The rest of the weekend proved to be just as awesome. Where most people were drained on Friday from Con Crunch and the bad weather, Saturday felt fresh and amazing.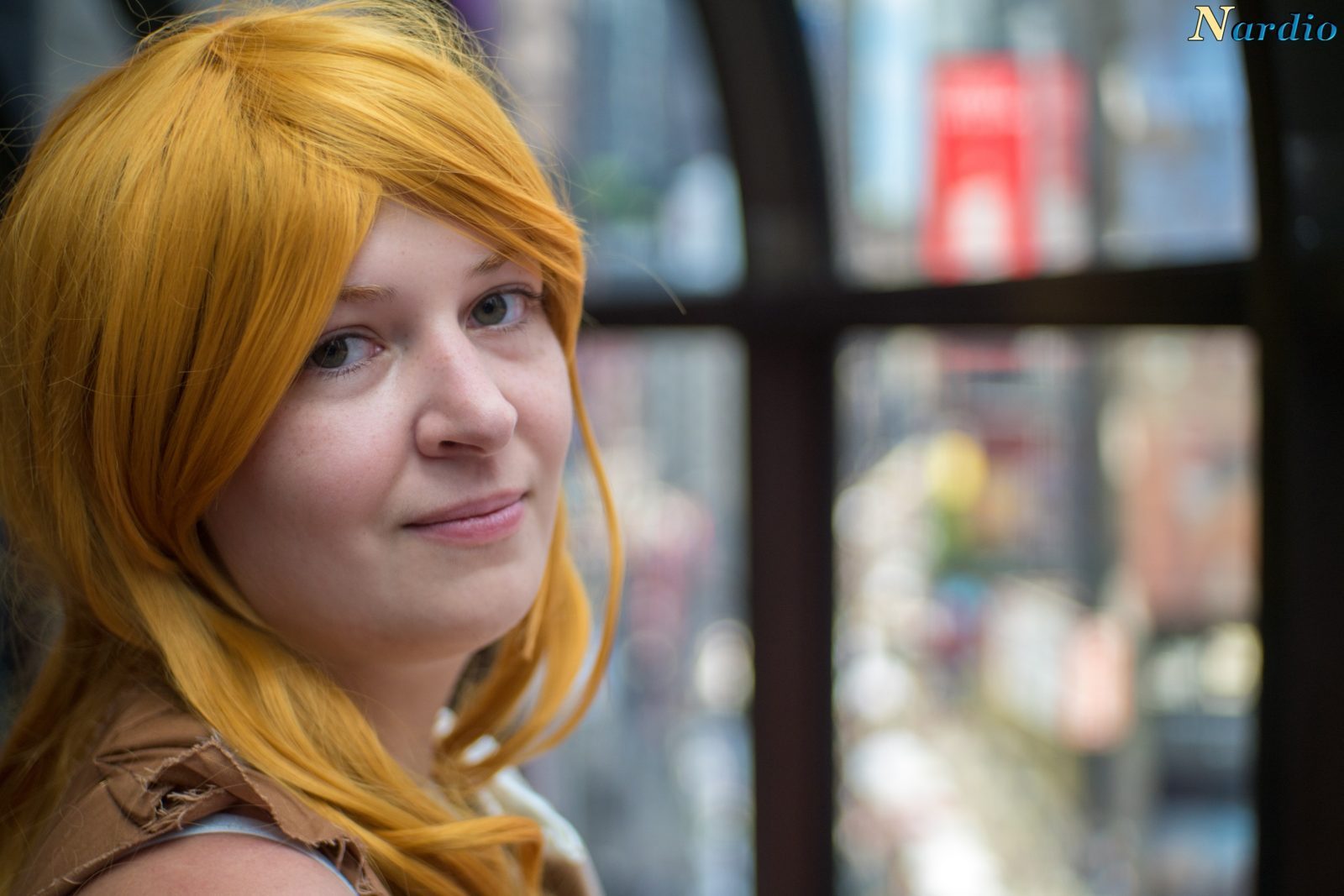 More light came into the hotel and I was able to take advantage of some fun areas and even had my first interview of the con.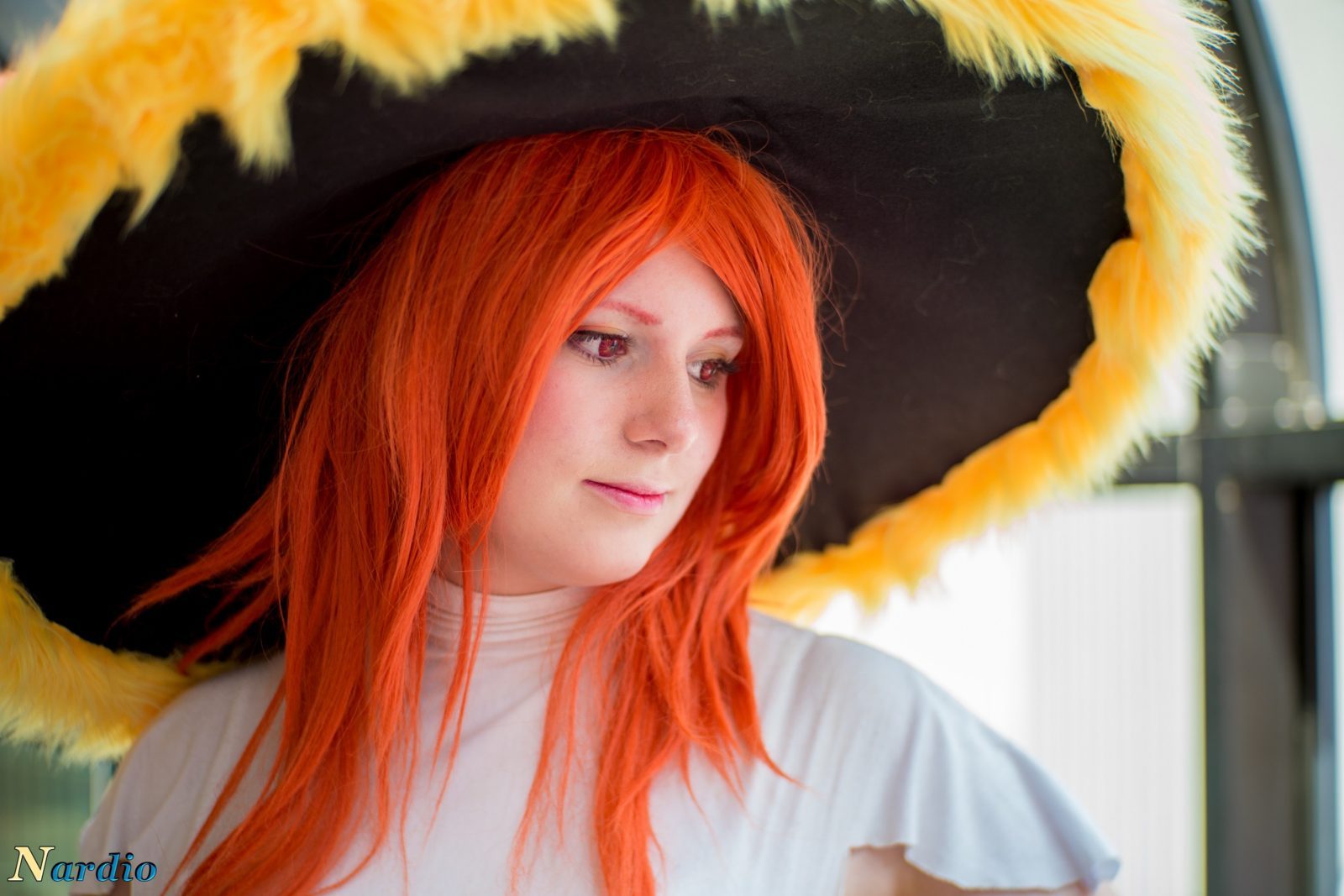 The dealer's rooms were packed the con felt better than ever. The bigger layout helped it never feel cramped and everyone was having a blast. I found new and interesting places to take photos and made a bunch of new friends. My fears of a failed con were totally gone by this point.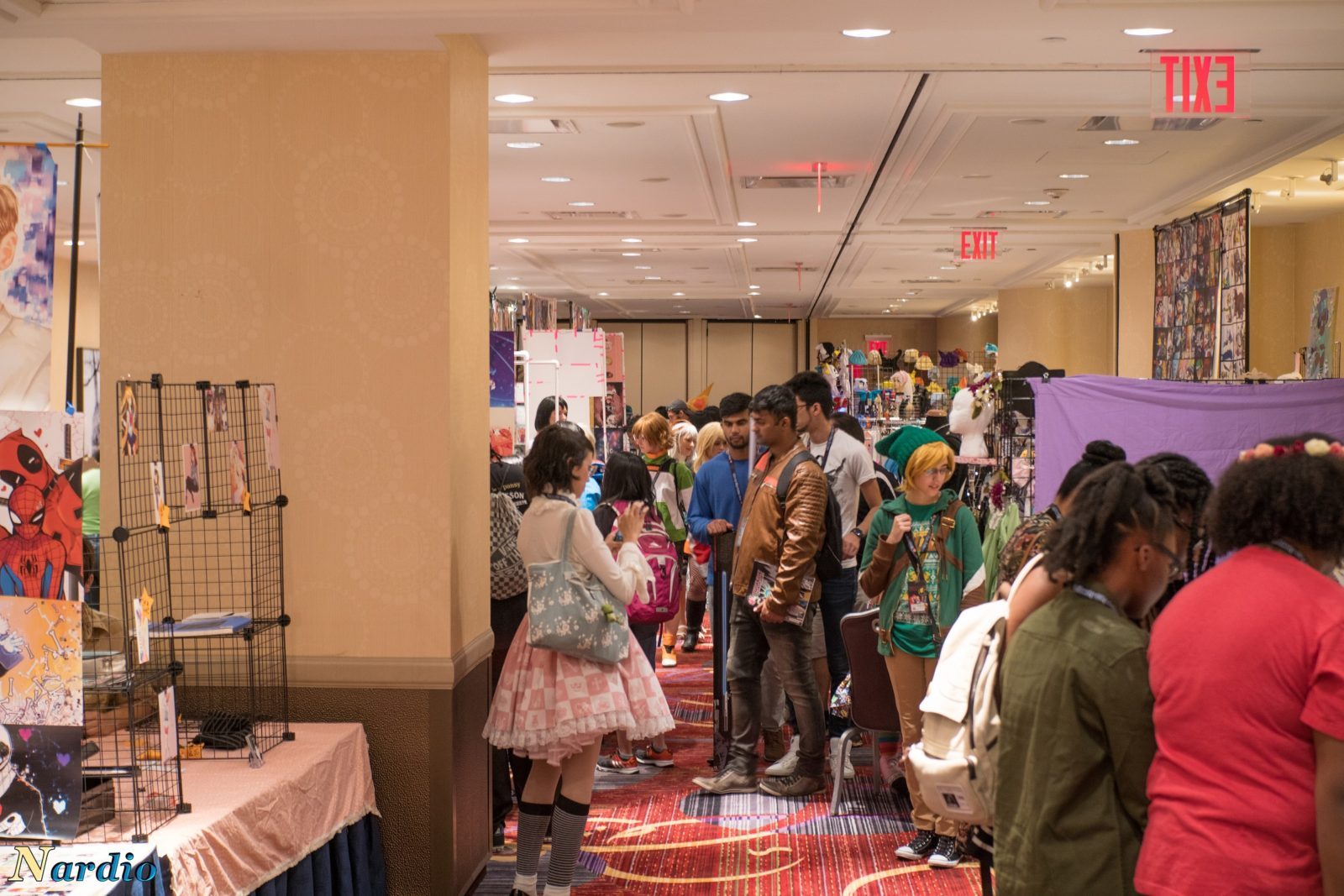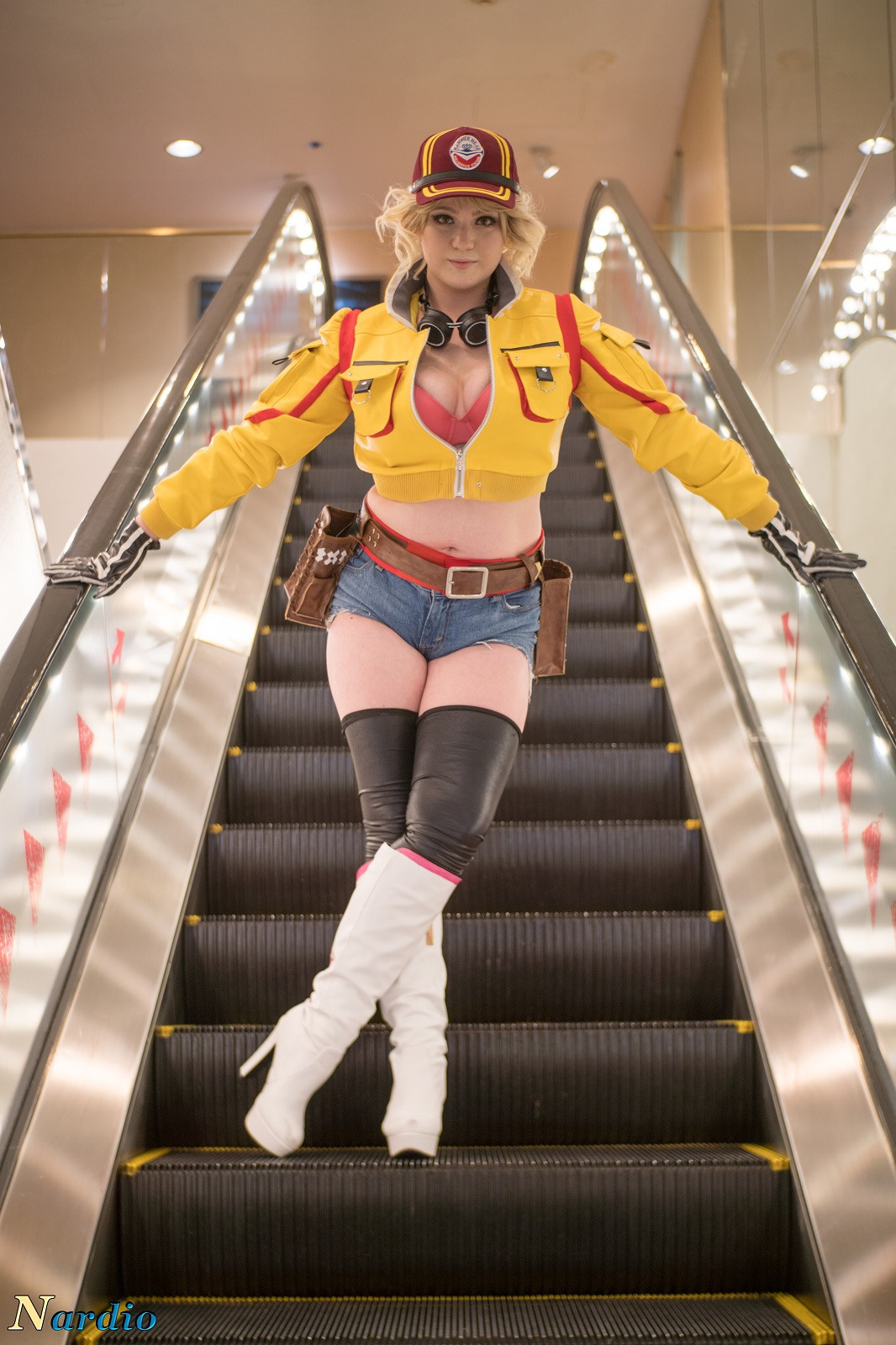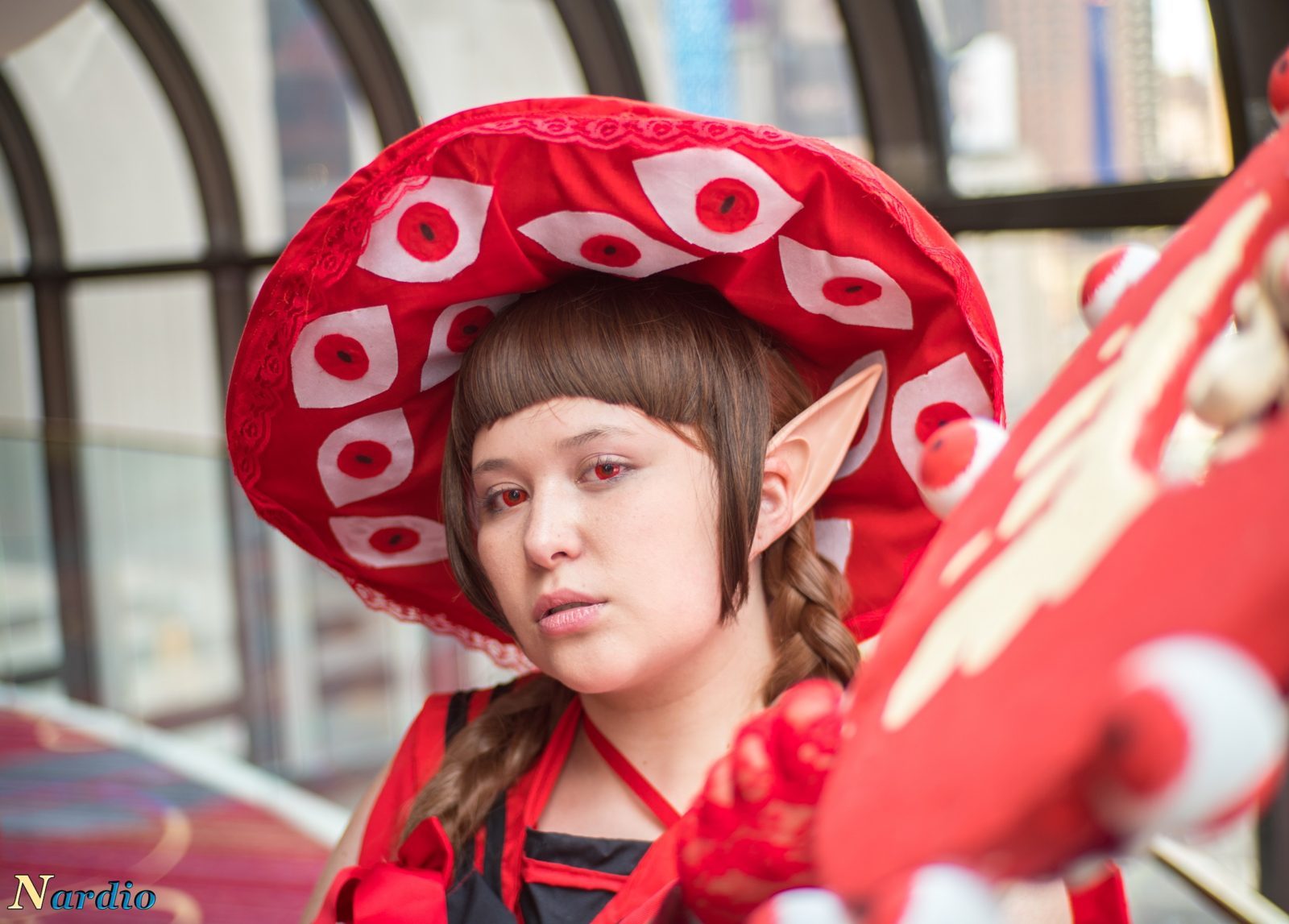 Sunday was bittersweet.
First I had Starbucks and bagels with a friend. Huge bonus that there was a Starbucks at the con! Afterwards, we just wandered for a bit and took it all in. The JoJo Trash was savagely killing it. The meme squad was having fun.
We were all tired, but no one wanted to leave. A few of us had lunch nearby and afterward we treasured the time we had left.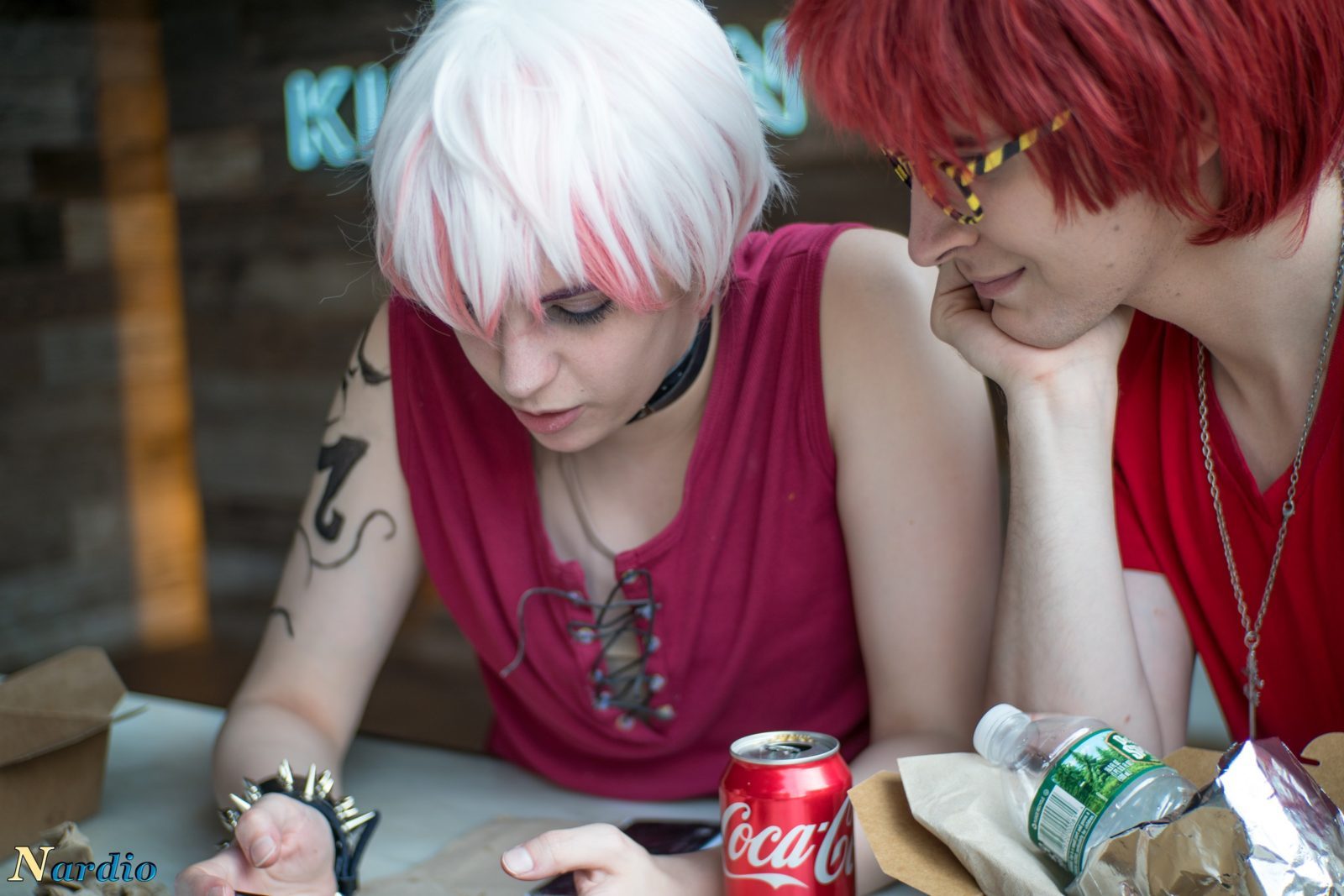 Photos were taken, con plans for the next few events were made and we had the best day we possibly could.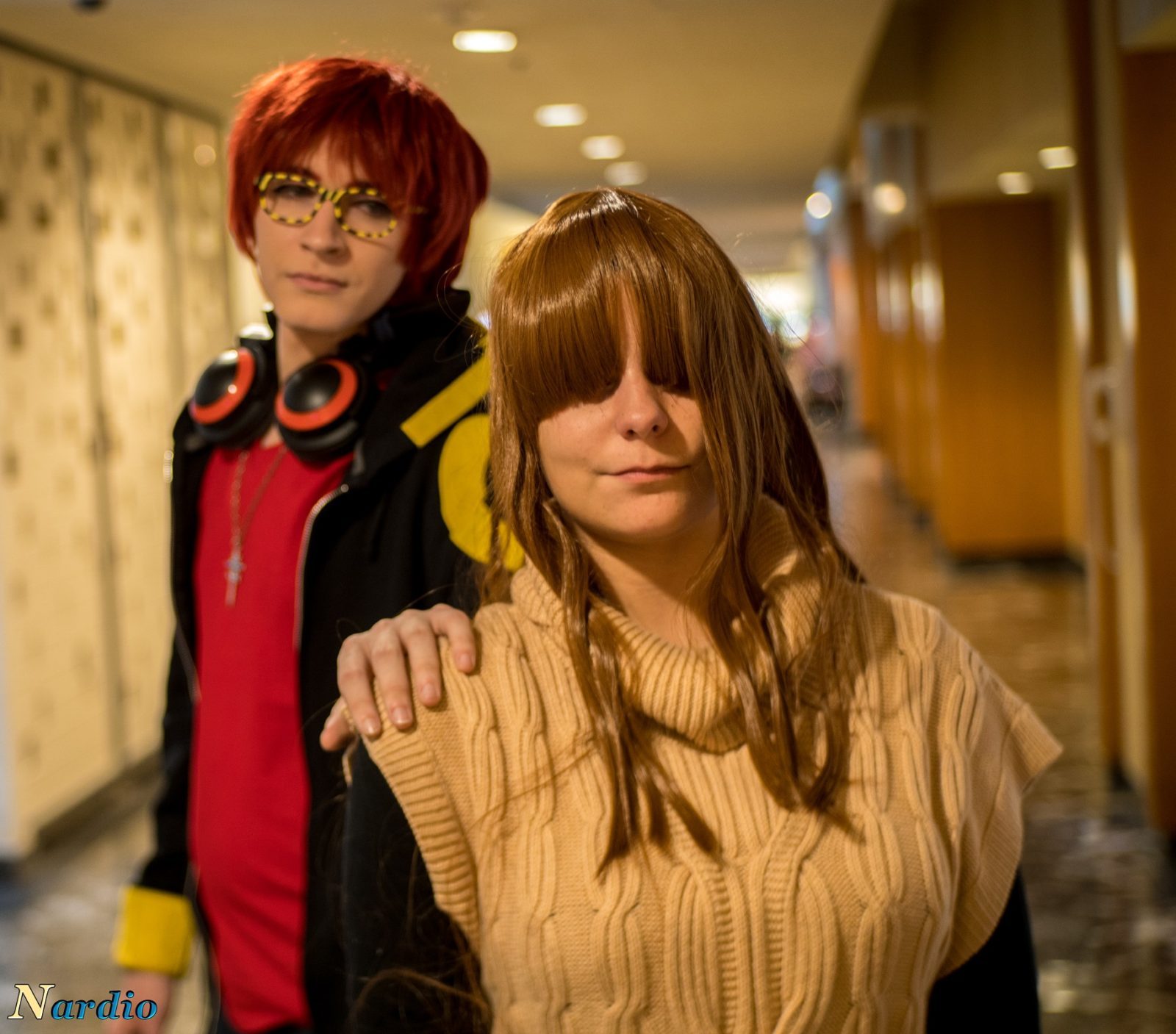 Liberty City Anime Convention 2017 was a smashing success!
While the lighting for the majority of the space wasn't great, it was an interesting challenge to work around. I was able to put my low light photography into practice and I think I grew as a photographer because of it. I plan on being better prepared next year with some additional equipment to do even better. The space wasn't gorgeous, but with some creative thinking, I was able to get some amazing shots.
Huge thanks to all the staff that worked hard to make the magic happen. The space was a huge improvement and it all went off without a hitch. Thank you all for your hard work in putting it together and herding all of the cats properly. I can honestly say that the con goers really appreciated all of your hard work. Thank you for allowing us to cover the event and we look forward to sharing many more years with you.
Thanks to everyone who allowed us to photograph and interview you. You were all amazing and we hope we can do you justice.
A special and honest thanks to my con friends who have been there with me throughout my cosplay journey. You were all magnificent as cosplayers and even more so as friends. It was great being able to spend time with you all and to get to know all of you better. From the bottom of my heart, thank you.
Be sure to follow Liberty City Anime Convention and Nardio on social media. Links below!
INFO
Camera: Sony a6500
Lenses: Neewer 35mm f/1.7 manual focus prime fixed lens & E PZ 16-50mm f/3.5-5.6 OSS Lens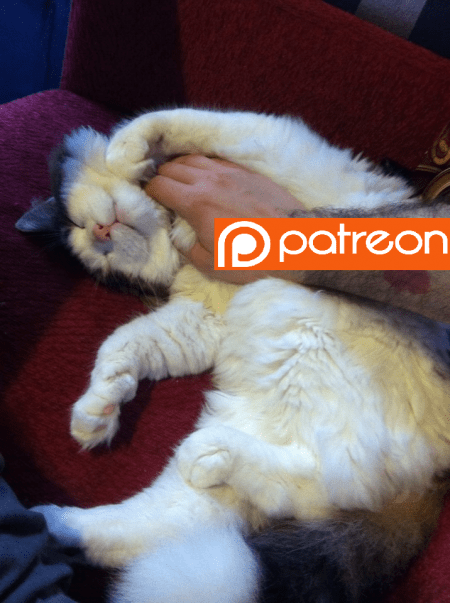 The following two tabs change content below.
Hi I'm Bernardo Español. I'm a guy with way too much energy and not enough free time.
Latest posts by Bernardo Español (see all)