The Nardio Visual Novel Review
IS Juniper's Knot WORTH YOUR TIME?
Yea, but give it time.
BEFORE WE START.
As per usual, I jumped into this visual novel after ignoring it in my massive backlog for a while. I know game developers and visual novel creators would rather that a reviewer just get to things, but I feel like visual novels are best appreciated as a fresh experience.
WHAT DID WE THINK WITHOUT SPOILING IT?
Juniper's Knot is a kinetic visual novel that just barely kept me interested. Honestly, it was a badly written trudge that thankfully got better towards the end. By the end of it, I sort of liked it, but it helped that it was free.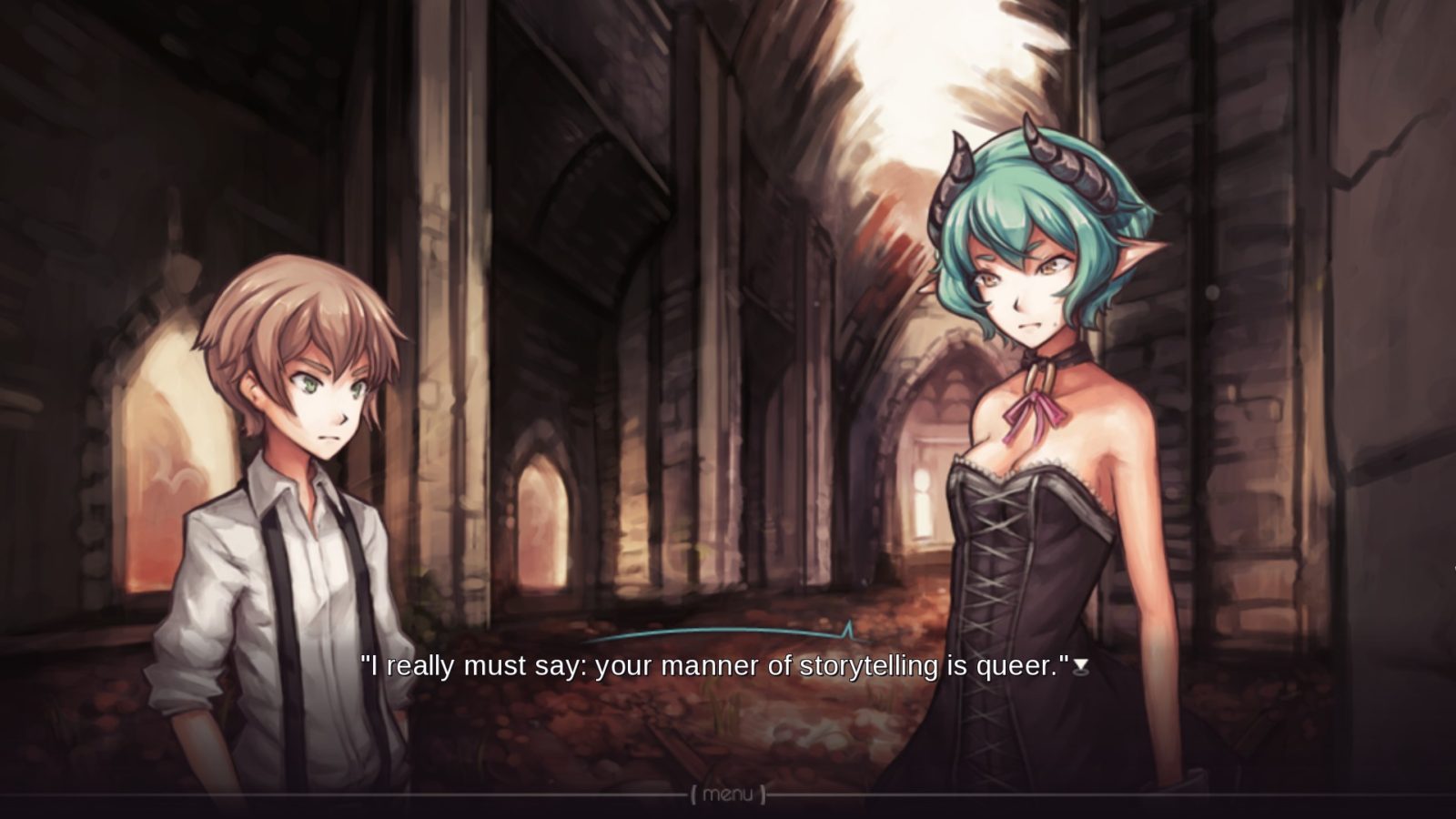 Juniper's Knot is a victim of bad writing and old English that makes getting into it boring and frustrating. As I trudged on I was rewarded with snippets of interesting world building and an ending that feels like it could be the start of something more.
Is about a boy who meets a demon and that's basically all I can say without spoiling it. Thankfully it's very short so you don't need to wait long to find out what happens.
The art is phenomenal and the music and sound effects are great. Best of all there is an extras section full of all of the games artwork as well as guest art, and concept art.
The craziest thing is Juniper's Knot is totally free.  At about 30 minutes of run time, it's an interesting little way to pass some free time. Sure it honestly sucks in the beginning but it is still a rewarding experience. If nothing else it's just something to help pass the time for 30 minutes.
WEBLINKS & INFO
Publisher/Developer: Dischan Media Inc.
The following two tabs change content below.
Hi I'm Bernardo Español. I'm a guy with way too much energy and not enough free time.
Latest posts by Bernardo Español (see all)