Nardio Game News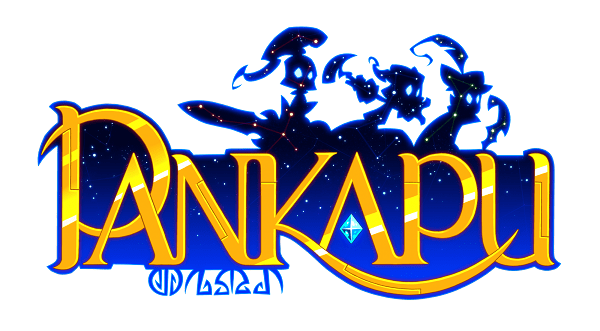 Pankapu
Check out this interesting looking platformer that just released today on all the major platformer. Pankapu has you able to swap between three different characters. I like how this could mix up gameplay and keep me on my toes. The trailer looks really interesting and the press release has certainly gotten my attention.
My only worry is the character movement, which looks really clunky.
The first part of the game is being sold for about $12 and the second and seemingly final chapter is another $7. I guess it's good for folks who don't want to spend too much money before seeing if a game is a good fit. That said, the total asking price doesn't seem that high considering it's an indie game. I look forward to playing it as soon as I can. Check out the release trailer and press release below:
Attractive and Vibrant Action Platformer "Pankapu" is Now Available for PS4, Xbox One and Steam!

Brand new release trailer celebrates Pankapu's  complete version availability

Paris, September 20, 2017 – Today, publisher Playdius and independent game developer Too Kind Studio announced the release of the action platformer Pankapu. Following last year's Prologue, the full game is now available for PlayStation®4, Xbox One and Steam.

Pankapu is a colorful action platformer in which you can transform freely from Warrior to Archer or Mage. Switch wisely between your three Aegis and master them in order to fulfill your destiny and defeat Gangreyn, the Prince of Nightmares.

Told in the manner of a fable read to a child, the game has two levels of reading: the story of Pankapu, epic and naïve in the DreamWorld, and the one about Djaha'rell's life, in the real-world, dark and tragic.

Float, aim and strike! Switch between Aegis in real time to avoid traps and defeat your enemies.

Infuse your weapons with the power of Dreams and unlock more than 35 skills!

Reveal your true power by facing huge bosses!

Collect all the hidden Mudjins and discover Djaha'rell's full story.

Listen to the oniric OST of Ganaé and Hiroki Kikuta.

Pankapu is now available on PlayStation®4, Xbox One and Steam in its complete version, following last year Prologue.

About Playdius:
Playdius is an up-and-coming French independent video game publisher, with the mission to market a selection of handpicked games across platforms, which deserve recognition for their creativity and originality.
http://www.playdius.games/

About Two Kind Studio
Too Kind is a video game studio based in Lille, in France. Developing a transmedia universe for our personal use during several years, we finally decided to become creatively independent and to jump into the indie adventure in January 2014. We want to develop our own vision of video game. We design our games as a scenario supported by a gameplay and not the opposite.