Nardio Picture of the Day
This post is about a picture.
It's not the picture I wanted. But it's a picture that is leading me there.
It's not a perfect picture, but it is a good picture.
At least to me.
I about a week or so ago I was practicing some night, flash photography when I made a mistake. A mistake that I was immediately smitten with. After playing with it in post for a bit, I loved it even more. The picture is of a friend of mine who is quite camera shy, so I won't share it here despite my adoration for it.
I spent the past week or so playing with ideas in my head trying to expand upon it. Looking up outfits and makeup to make it work and make it better. Last night I took a few practice shots, just to see if I could somewhat recreate it on myself and…. I couldn't.
I got close, but instead, I stumbled upon this picture.
I like the shot. Especially after cleaning it up some in post, but it isn't what I wanted.
Yet, the more I played with it in post the more I did like it. The more I found myself wanting to recreate and toy with this as well. Different outfit? You bet. Makeup? Why not. Flash gels? Yeppers.
Mistakes like the shot that lead me to this and again with this very shot are part of why I find myself falling more and more in love with photography. Sure it's not what I wanted per se, but it doesn't have to end there.
Thanks to Lightroom's ability to further shape the shot, I can turn a mistake into a something special. You can't do that in real life with a lot of screw ups and bad choices. I often find myself toying with "bad" shots and "failures" trying to make something out of them. Learn from them. Understand them. It's an interesting mix of wasting time and learning.
Heck even creating this post had me thinking and over thinking about what I wanted and I ended up having more fun.
How do I create a header image of a single shot?
Usually, I focus on a small part of the pic and crop to make it work. This time I wanted to incorporate the whole pic if possible and try to evoke a feeling of similar change. At first, I thought I'd show the various stages of the shot, from raw file to finish. That didn't feel right. I ended up going back with my original crop idea but just went with half of myself. I repeated it and then found myself enamored with the results. I also felt a bit shallow to be spending so much time working on a pic of myself multiplied several times for myself for my site, but it was still fun. A guilty pleasure even.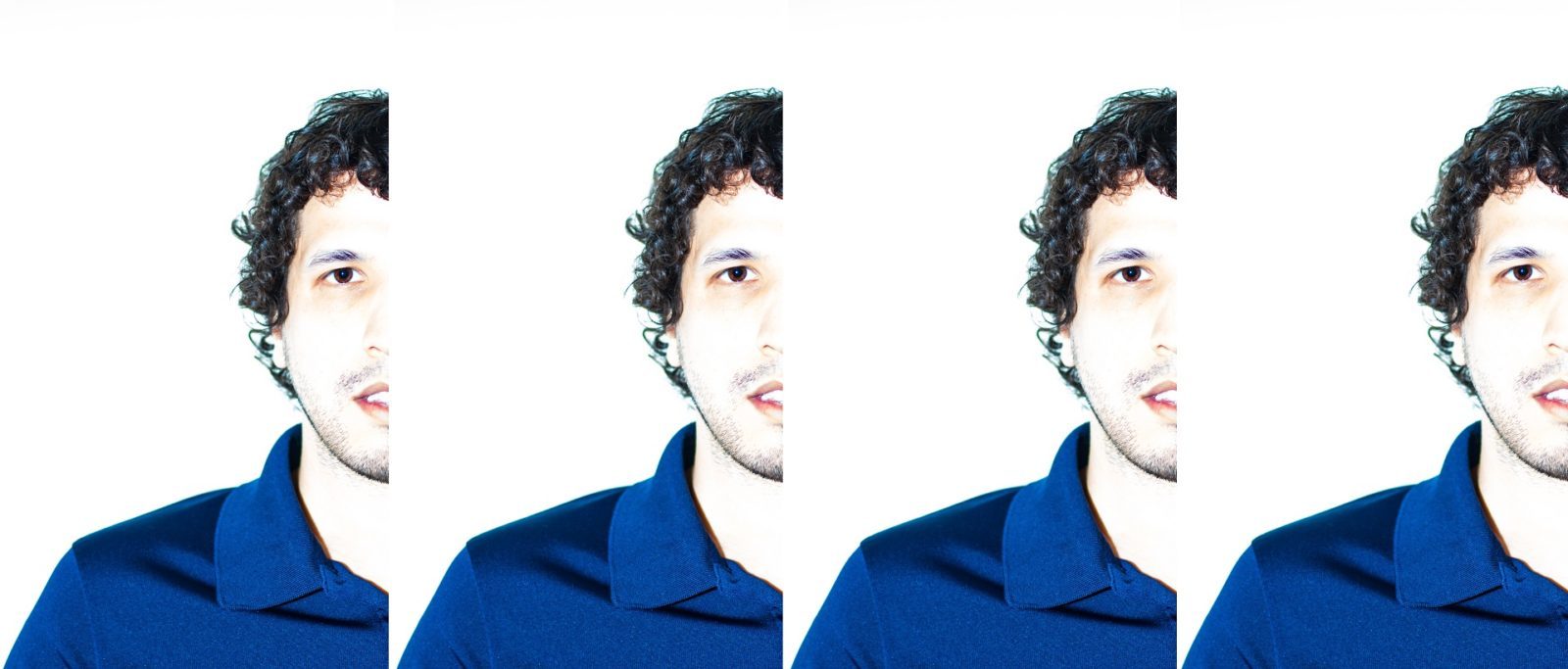 But then, I wanted to do a bit more. Or at least play a bit more.
With this, I decided to add a little chaos to the mix, while not going to far. I kept the original half pics of me but then flipped and mixed one in. I dig the result. It's a little forward moving with a dash of change. It ends with you clicking this post (hopefully) and checking out the whole pic.
Interesting side note, I'm still getting used to showing my hair with zero product. For the longest time, I always thought I had "bad" hair. It went from curls to ringlets, to frizzy to frowy to straight seemingly of its own volition and with utter disregard to my wants. I spent the majority of my life throwing product into it and or hiding it and or straightening it. It was only recently that I dared to be my normal self. Hopefully, I pull it off.
I hope you enjoyed this.
INFO:
Camera: Sony a6500
Lens: Canon 50mm 1.4
ISO: 100
F: 1.4
Speed:1/30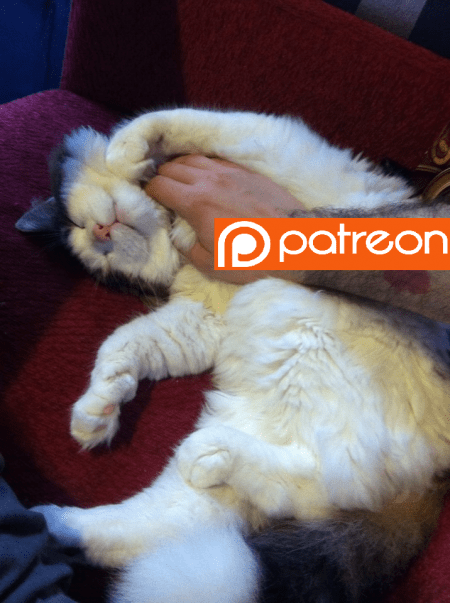 The following two tabs change content below.
Hi I'm Bernardo Español. I'm a guy with way too much energy and not enough free time.
Latest posts by Bernardo Español (see all)