Nardio Picture of The Day
Spot Coloring For Cosplay
Spot coloring is a fun effect that is pretty hated for the most part in the photography community. For every cool picture of it I see, there about a dozen or so comments following, that shoot the picture down. That said, at least for me, if it's done right, it's totally worth doing.
At AnimeNext this past summer I came across a great Neku Sakuraba cosplay from Square-Enix's The World Ends With You game. I loved this game and yet, sadly, never finished it. (DS Broke) This was the very first time I have ever seen anyone cosplay it and I was more than a bit excited.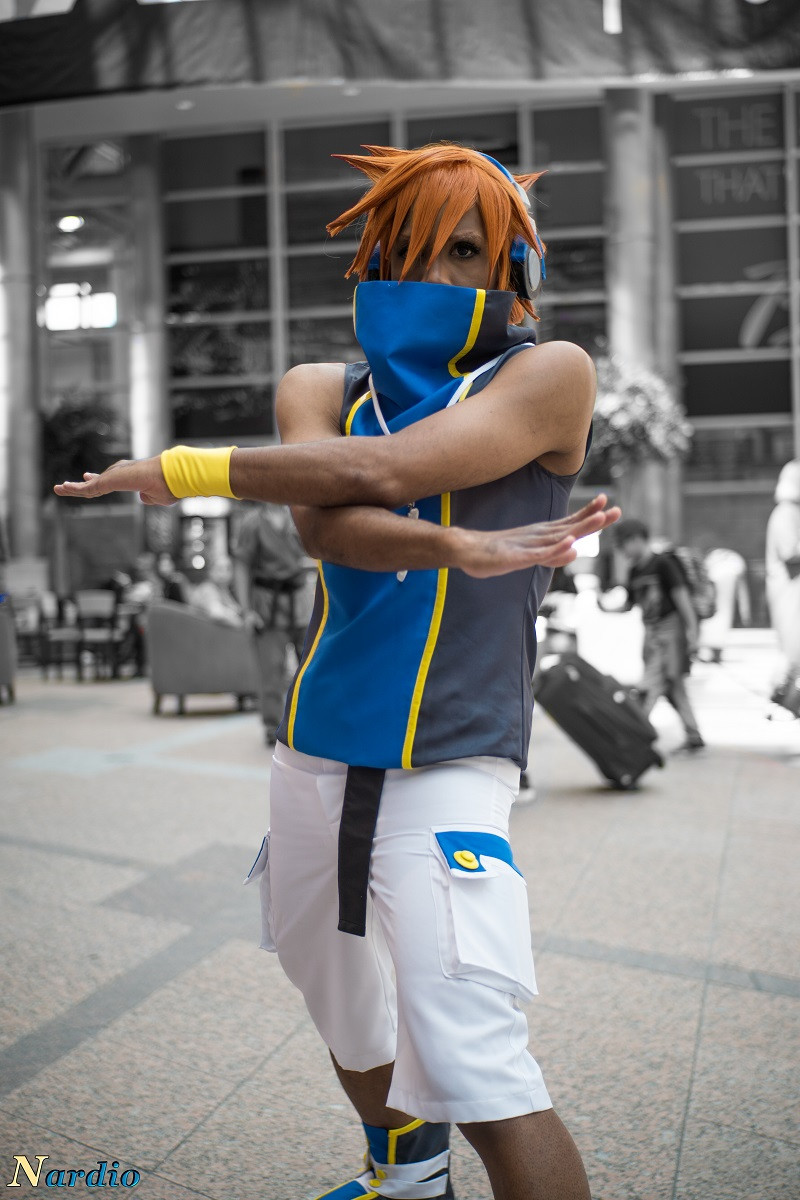 I was able to get a few shots that were pretty great but then I realized there was a ton of background clutter. Since the cosplayer was from a game with a unique spot color look, I found myself even more excited when I was shooting because I would be able to use spot coloring that actually fit the character. Whenever I used it previously to deal with background clutter it always felt wrong.
The World Ends With You has your players as the only colored characters in a black and white world. It's a great looking game that had awesome character design and really fun gameplay. The more I write this, the more I want to open it on my iPad and finally dive back into the world.
Making the Neku Sakuraba cosplay come to life in Lightroom was really fun. It was just about fixing the cosplayers colors and lighting and then desaturating the background. Not all of it though, I wanted to keep it organic. The floor is still colored, but as we get into the people and the background it melts into blacks, grays, and whites. I did this so the picture wouldn't look too dull and make our cosplayer pop too much. The hardest part was zooming in and very, very, very slowly, with my mouse, decoloring around our Neku Sakuraba cosplayer.
The more I do this sort of thing and discover how long it takes to properly edit each picture, the more I understand why photographers can be so expensive. Taking the shot can be the fast part of it all. All the cleanup, corrections and changes can take hours. Of course, the better the initial picture, the easier it all is later on. Thankfully, I had a talented cosplayer and was able to take a clean and sharp shot.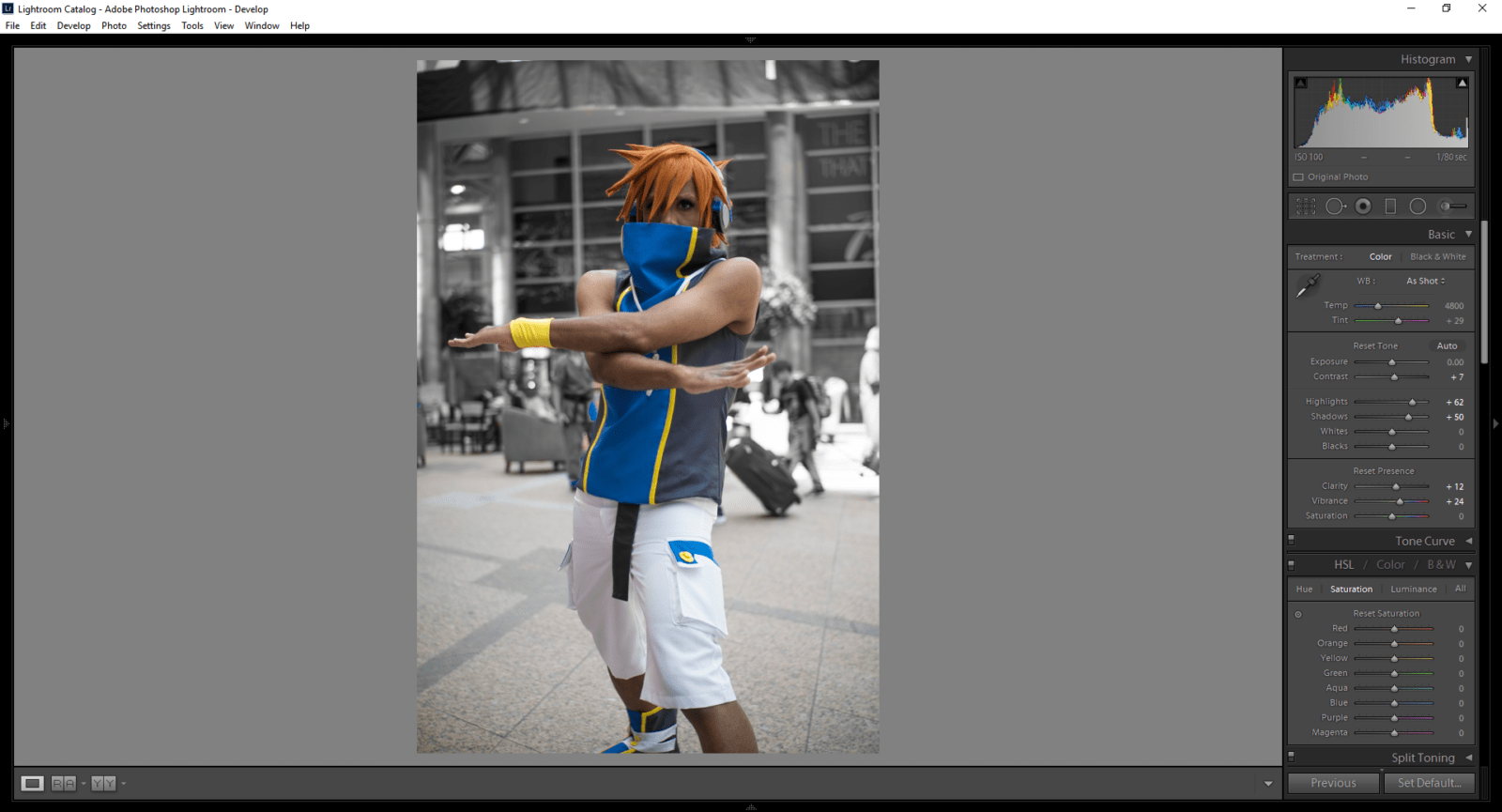 I hope you enjoyed this!
INFO
Camera: Sony a6500
Lens: Neewer 35mm f/1.7 manual focus prime fixed lens
f-Stop/1.7
ISO: 100
Shutter Speed:1/80
Cosplayer: ManaKnight Cosplay Facebook & Instagram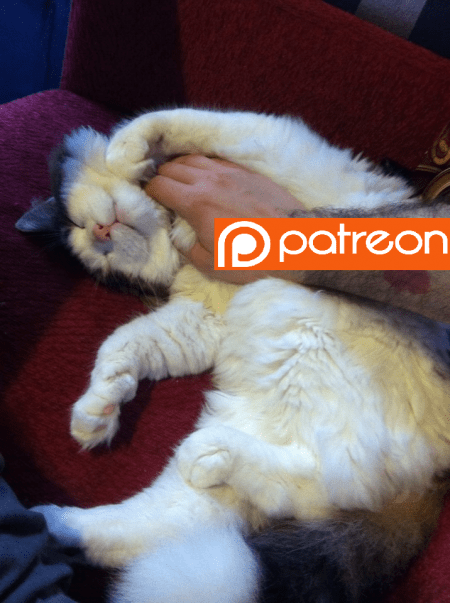 The following two tabs change content below.
Hi I'm Bernardo Español. I'm a guy with way too much energy and not enough free time.
Latest posts by Bernardo Español (see all)