The Nardio Visual Novel Review

IS Blind Men WORTH YOUR TIME?
Yes!
BEFORE WE START.
As per usual, I jumped into this visual novel after ignoring it in my massive backlog for a while. I know game developers and visual novel creators would rather that a reviewer just get to things, but I feel like visual novels are best appreciated as a fresh experience.
WHAT DID WE THINK WITHOUT SPOILING IT?
I loved it.
Blind Men gave me two fun and romantic interests and a bunch of intrigue and mystery. This is one of the few visual novels that I found myself going back to again and again well past my bedtime to get more story. I still haven't gotten all of the endings, but what I have experienced so far has been phenomenal.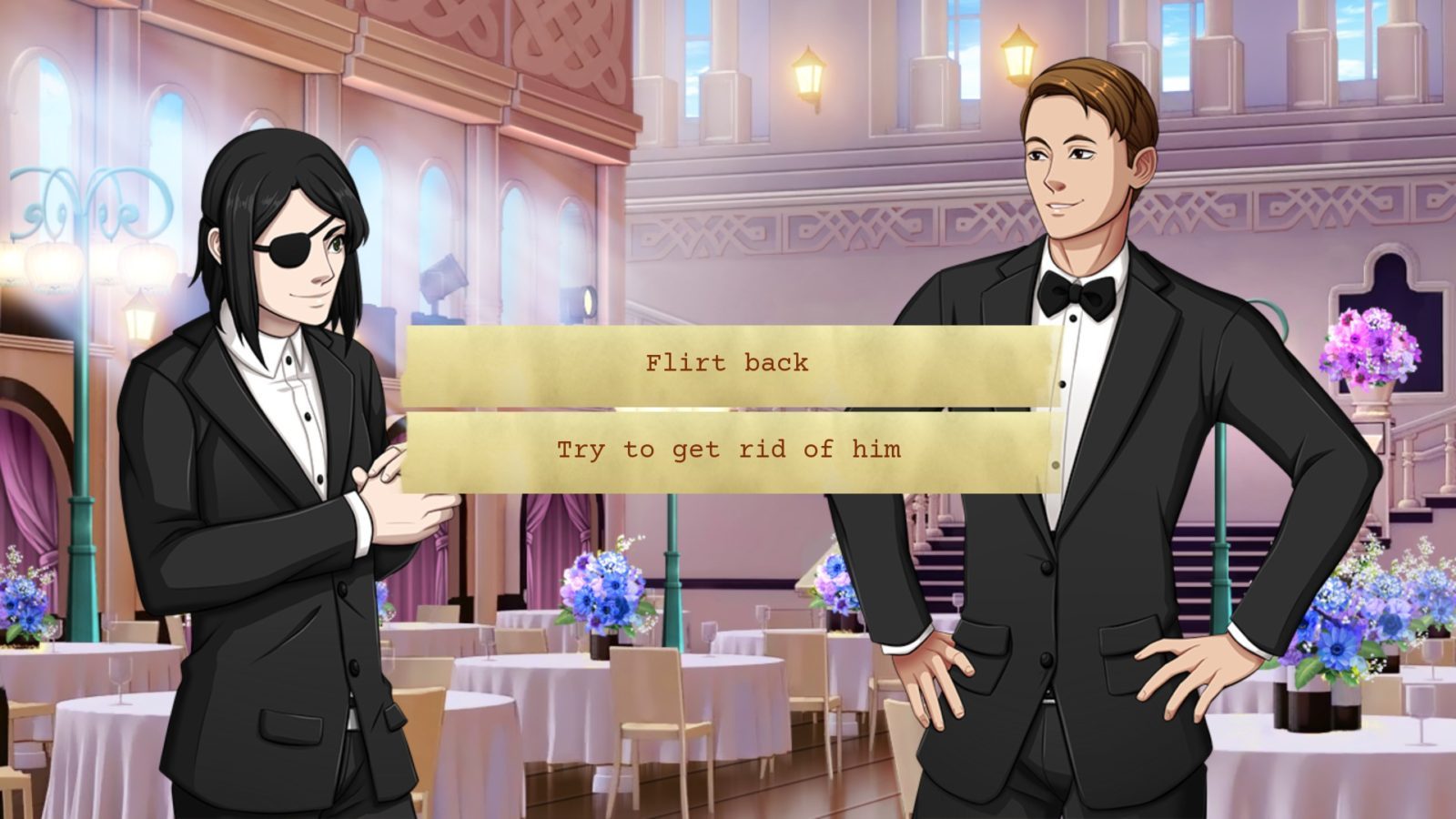 Blind Men is a light-hearted choice matters visual novel that has you in the shoes of newby supervillain doing his first big bad act. What happens during and afterward kept a smile on my face and made me chuckle out loud a few times. There are two flirty/romantic routes with two handsome men to keep things interesting. I gotta say, the author surprised me with the smart writing and romance here. I believe this was my first gay visual novel and it was pretty great. I'd love to read more from the writer, Killer Queen.
Blind Men isn't a long visual novel, but the content that is available is being criminally undersold at $4.00. The art is great. The music is great. The sound effects are perfect. Best of all the writing is perfectly on point.  The author got me interested and invested in all the characters almost instantaneously. Best of all there is a gallery to go back and see all of the great art work after unlocking it! Why don't more visual novels do this this? I can't wait to finish the is review and go back to Blind Men. I NEED to get all of the endings!
Overall this is a must have experience for a fast fun time. 
WEBLINKS & INFO
Steam Achievements
2 romanceable characters with 12 different endings in total
15 unique illustrations
50k+ words
Publisher/Developer: Man-Eater Games
The following two tabs change content below.
Hi I'm Bernardo Español. I'm a guy with way too much energy and not enough free time.
Latest posts by Bernardo Español (see all)