Nardio Manga Review
IS 
OUR PRECIOUS CONVERSATIONS VOL. 2
WORTH YOUR TIME?
YES!
WHAT DID WE THINK WITHOUT SPOILING IT?
I loved it.
First off read the official description from Amazon
Nozomi Aizawa has kept her feelings for her schoolmate Azuma-kun a secret for quite a while, but when she finally confesses, his bizarre response begins a string of twisted tangents, misunderstandings, and off-topic rants. Undaunted by these conversational hurdles, the two grow ever closer until they finally promise to chat every day at school! Robico, author of hit series "My Little Monster," brings smiles and laughter once again in this romantic comedy worth talking about!
Coming off my discovery and falling in love with the first volume, (Read Our Review here!) volume two had some huge expectations to live up to. It did so marvelously! I love this series. Yes, it's only volume two but wow did this suck me in.
We have two lovable, weird and interesting main characters that are well and at the same time, absurdly written. We have great art. Awesome overall writing that continues to introduce new characters and zany situations. Finally, we have romance. The twinge of young romance in all its awkward innocent glory done well. This manga gives me all the feels and I love it.
I don't know why, but it is really fun to read young characters awkwardly screwing up and being their adorable, think they understand the world, selves.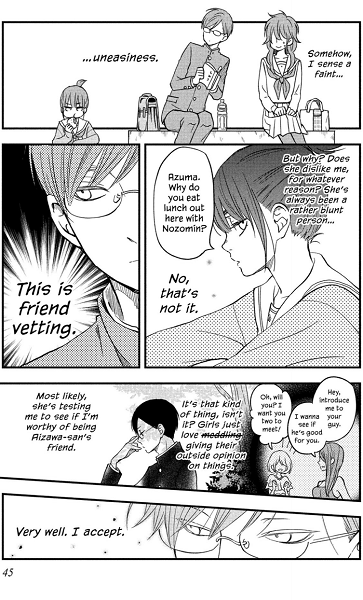 Each character gets a good amount of plot development. The odd relationship between our two protagonists moves forward in some interesting ways and we even get the beginnings of drama. All in all, this was a fabulous read that I cannot wait to continue.
It seems Our Precious Conversations is offered as an ongoing comic from Amazon and dammit, I am hooked. I'm going to get them all and continue reading and supporting this great series. I think you should as well.
I can't think of a single bad thing to say about this manga. Just buy it.
!!!!!!!!!!!!!!!!!!!!!!!!!!!!!!!!!!!Buy this!!!!!!!!!!!!!!!!!!!!!!!!!!!!!!!!!
Agree? Disagree? Write your comments below.
Read our other manga reviews here.
BASIC INFO
Amazon: Kindle for $8.79
Story & Art by: Robico
Genre: Comedy/Slice of Life/School Life/Romance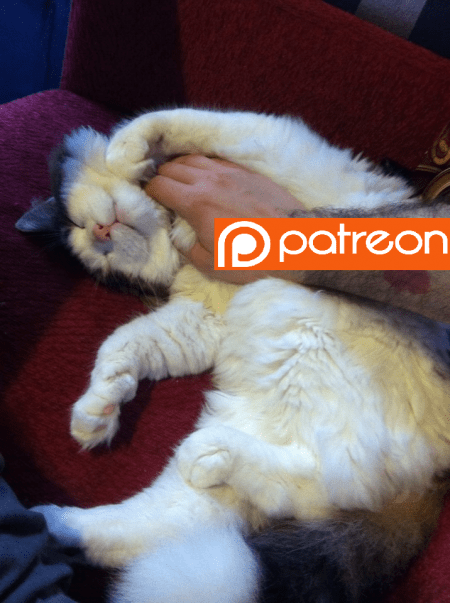 The following two tabs change content below.
Hi I'm Bernardo Español. I'm a guy with way too much energy and not enough free time.
Latest posts by Bernardo Español (see all)