The Nardio Review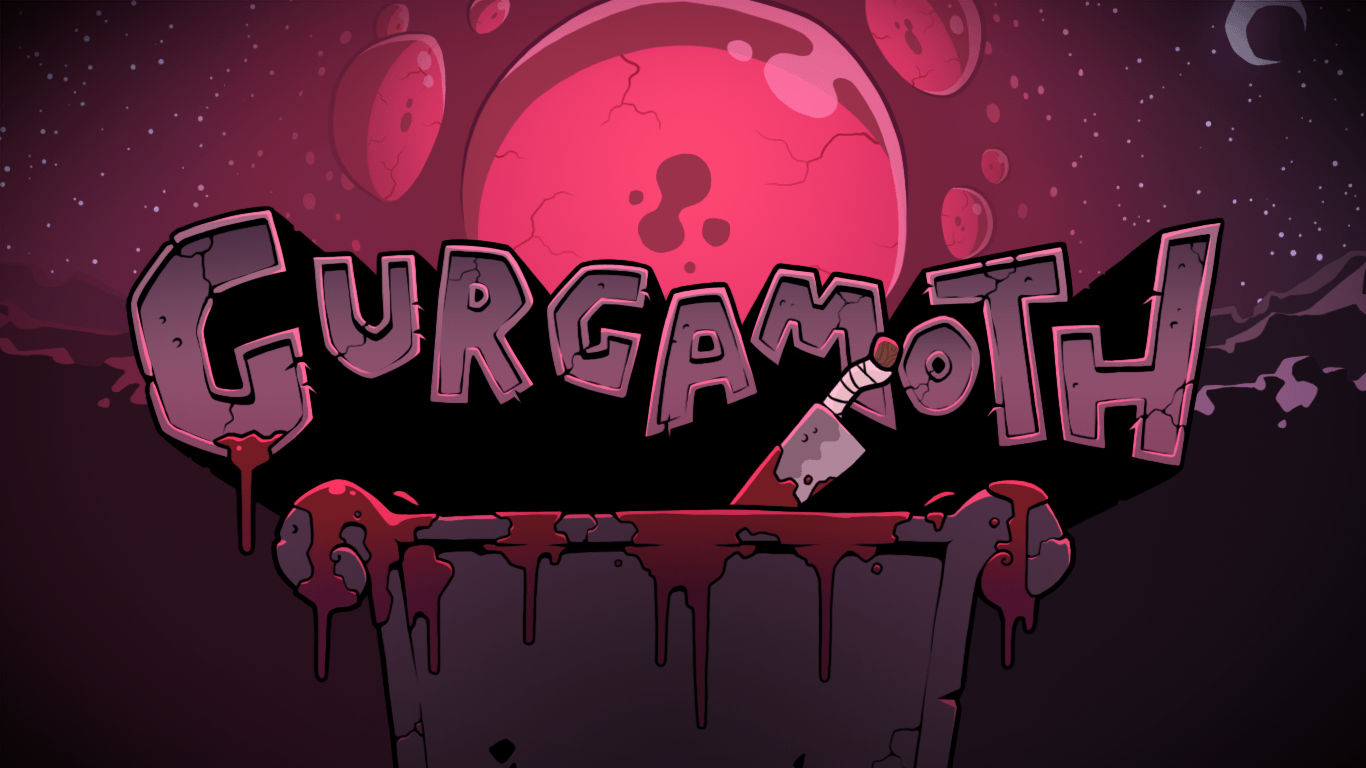 IS Gurgamoth WORTH YOUR TIME?
Yes!
WHAT SHOULD I PLAY IT ON?
Steam PC only.
HOW IT PLAYS:
An unforgiving party game that will force you to get good fast. 
Gurgamoth is a fun local multiplayer party game that does one thing and does it well, local multiplayer mayhem. It's a bit lacking on game modes and stages, but what is there is pretty darned fun. Gurgamoth puts you in control of one of, several beings that seem sorta evil'ish. You seem to be inside of a demon stomach or something….. OK, there is no plot. When you win it says "______ has awakened Gurgamoth" and that means all of nothing.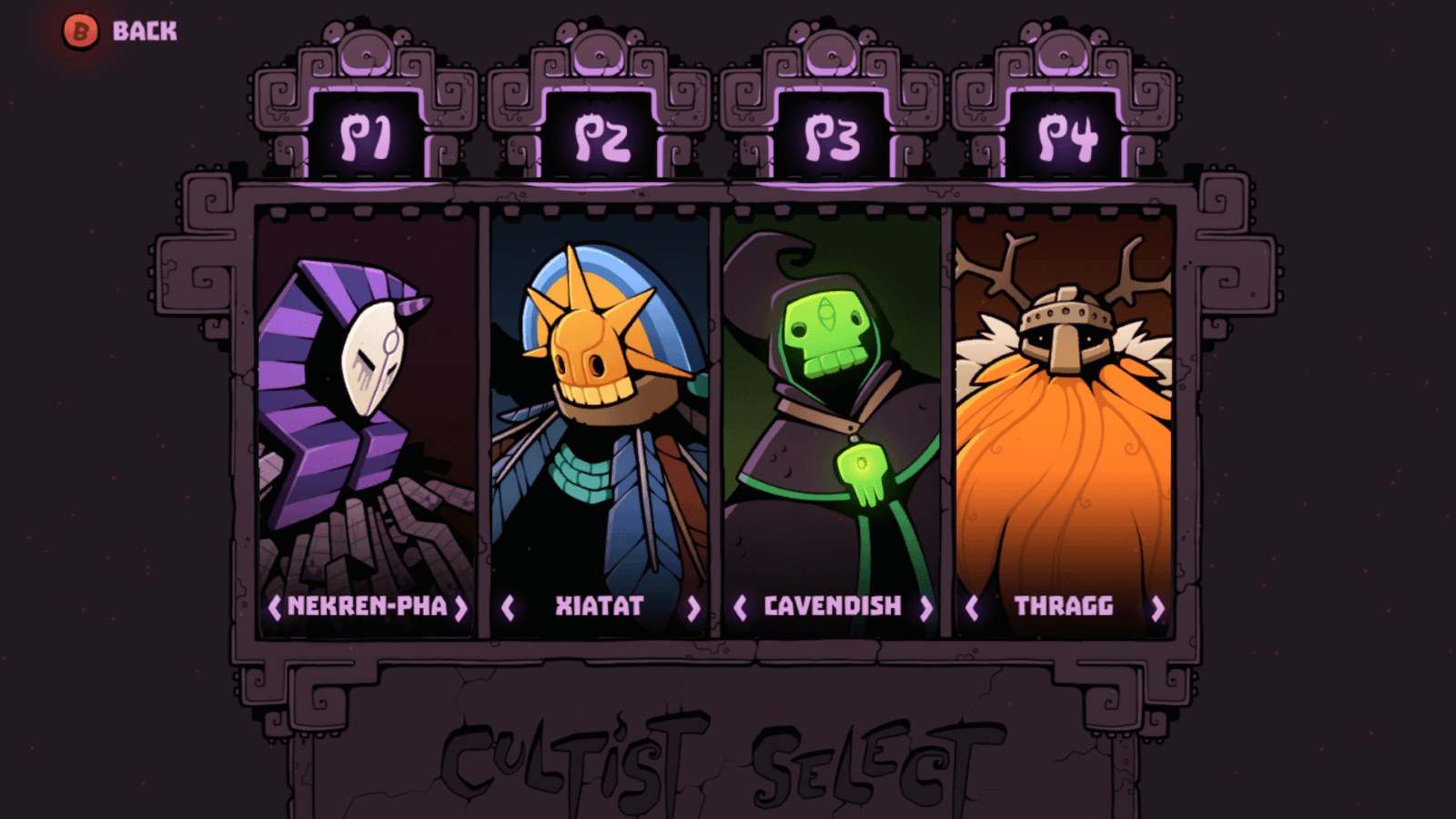 We aren't really here for a story. I mean a single player campaign would have been nice, but instead we have a very tight local multiplayer game that is just about using the stage as a weapon. Gurgamoth has you launching your circle'ly demon(?) self into other player's circle'ly demon(?) selves, in the hopes of making them hit one of the many hazards that surround you all. There are several stages with different death trap areas that you need to avoid while trying to make your enemies fly into. This is a one hit kill game. So learn fast or put the controller down in salty tears of fail.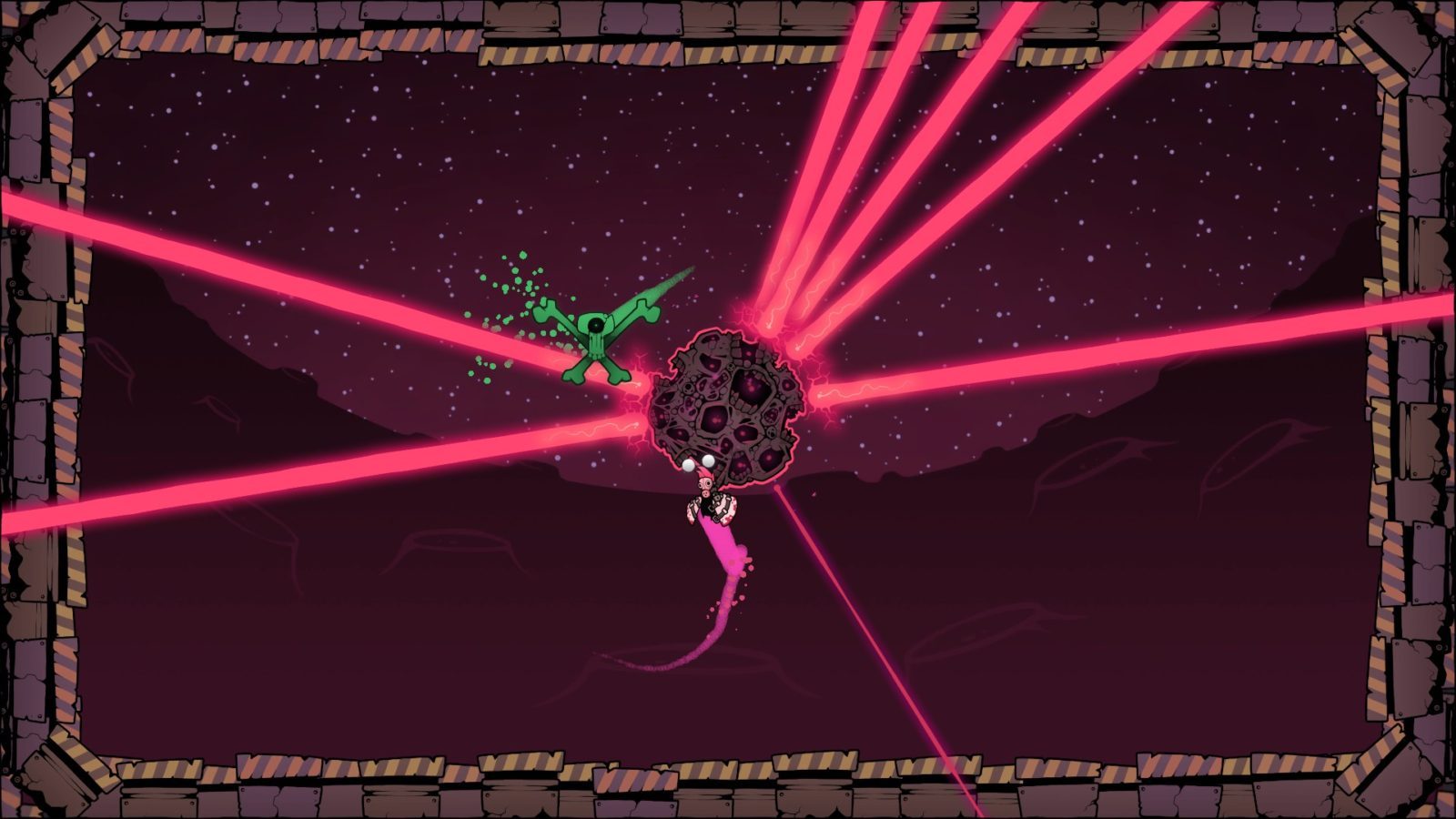 The gameplay is fast, fun and pretty intuitive. After a few losses you will find yourself "getting it". This is a game about reflexes, skill and miraculously finding your fast character on screen before you die. It works pretty great.
Like most party games that have a lot of friends on screen, you tend to lose your character a bit, but that is the nature of the beast. It's not perfect, but we had enough fun playing it that I can honestly recommend it as an in-between party game. By that I mean, it doesn't have enough content and modes to be the star of the night, but it's damn fun in short gameplay sessions. Best of all Gurgamoth includes bots for when you are light on friends. Be warned, those bastards are tough!
Sadly it seems the developers aren't adding any more content to the game (or even alive on social media…), but what is there is definitely worth the $4.99 asking price. I do wish there were a few larger stages, but this is good enough as a pickup and play sorta game with friends.
A FREE KEY WAS PROVIDED TO US TO DO THIS REVIEW. 
BASIC INFO:
$4.99
Steam PC
Local Multiplayer
Bots for those without friends
Lots of casual replay
WEB LINKS: