Nardio Visual Novel News
NSFW
Hadaka Shitsuji – Naked Butlers 
Do you like BL, Butlers, Visual Novels and all sorts of spicy action? Well check out Hadaka Shitsuji – Naked Butlers. Available today on Mangagamer.com, it looks like it promises not to be another innuendo filled VN, but the hardcore BL Butler action Black Butler fans only got in fan fics.
Check out the story synopsis below a trailer for the VN along with the creators introduction to it and MangaGamer links.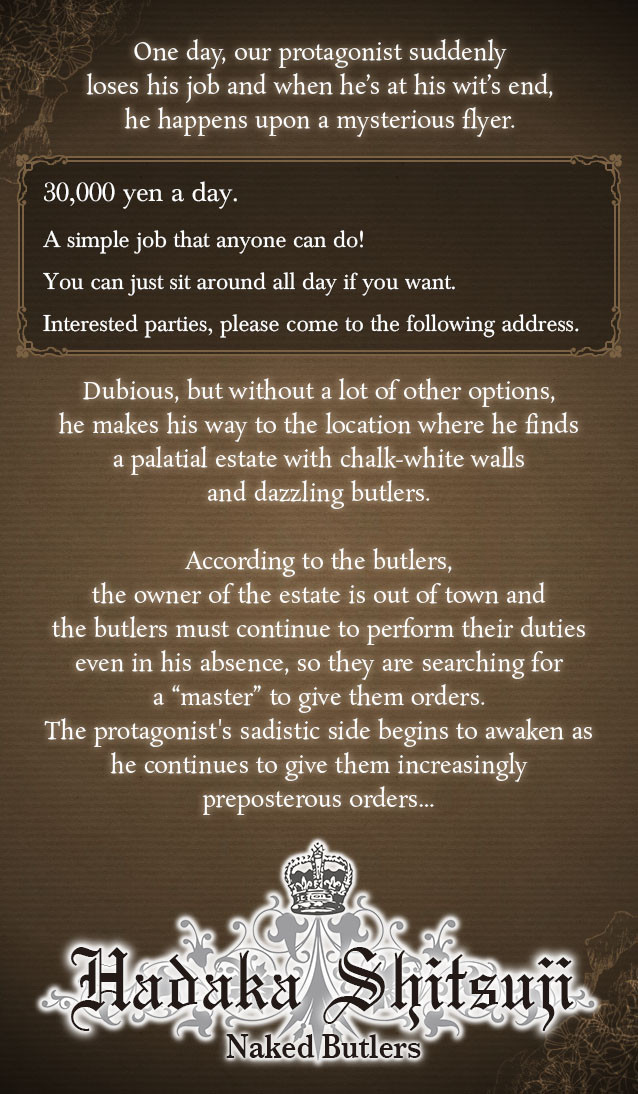 NSFW
NSFW
NSFW
The following two tabs change content below.
Hi I'm Bernardo Español. I'm a guy with way too much energy and not enough free time.
Latest posts by Bernardo Español (see all)