Visual Novel Review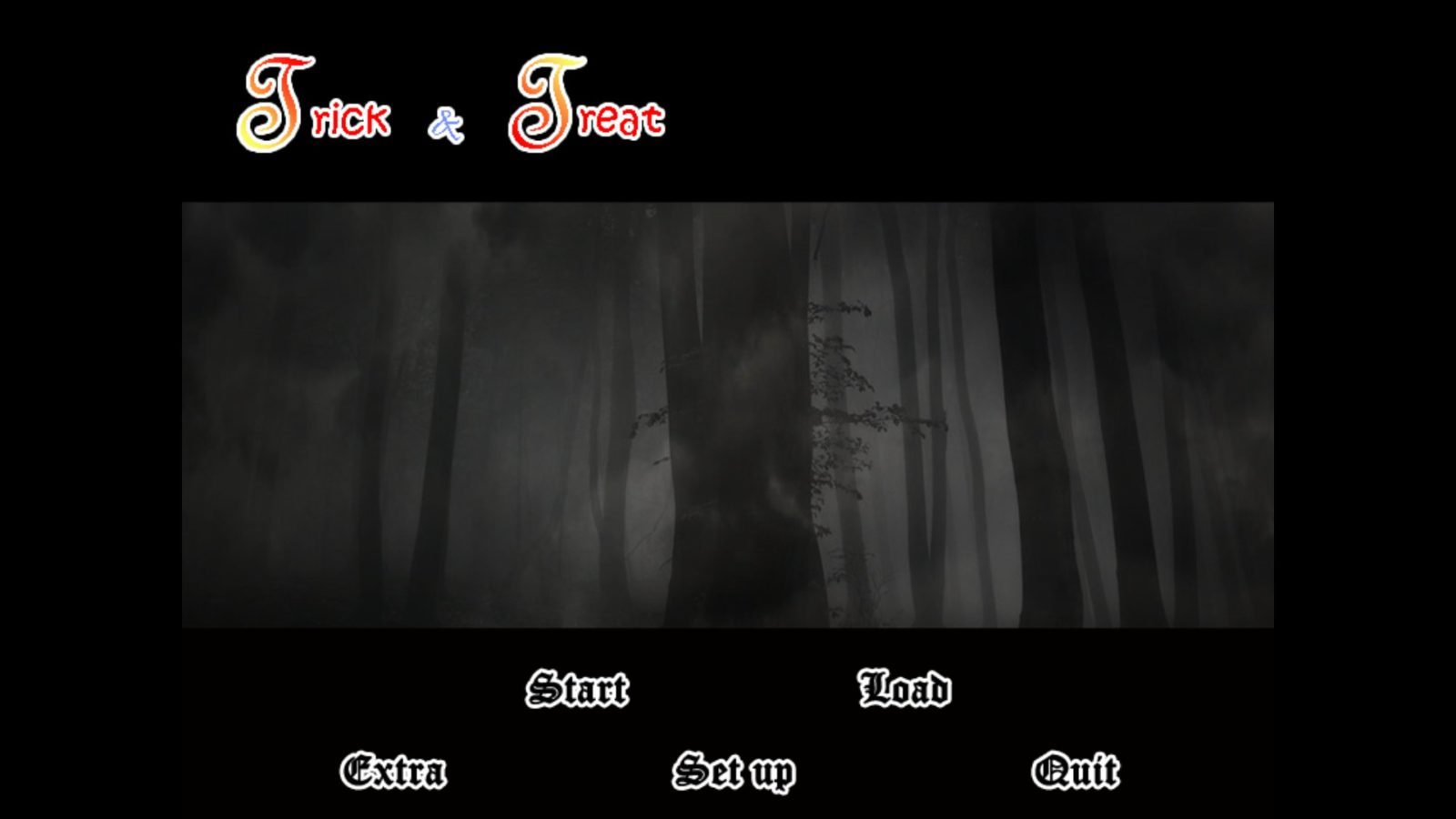 Trick and Treat – Visual Novel
IS Trick and Treat – Visual Novel WORTH YOUR TIME?
Yes
BEFORE WE START.
As per usual, I jumped into this visual novel after ignoring it in my massive backlog for a while. I know game developers and visual novel creators would rather that a reviewer just get to things, but I feel like visual novels are best appreciated as a fresh experience. I just went into this knowing it was Halloweeny.
WHAT DID WE THINK WITHOUT SPOILING IT?
It was OK.
Trick and Treat – Visual Novel was supposed to be my Halloween weekend VN review. Well, life happened and it's a couple of days late.
Normally, I would link the Steam description here, but it eludes to what happens in the VN a bit. I think this VN is better left as a totally fresh experience. The experiance, characters and twists here are easy to spoil. I decided for this review to use as few screenshots as possible and to be a bit vaguer than usual.
A non spoiler description would be that a group of teenage boys go off to the woods on a boring Halloween night as a test of courage and to pass the time. What happens next is a bit dark and spooky. 
It started off really, really slow. The language was pretty unnatural and honestly I just wasn't into it. Maybe the author is from another country or something, but the way he wrote teenage dialog felt totally stiff and off. It got better, but it took a while and there were a few times I considered stopping all together. That said, I am glad I stuck around for the whole experience. Trick and Treat – Visual Novel has multiple paths with several different endings. Each seemingly building upon one another. As I found longer and longer paths, I also found myself getting more and more invested.
To see the final, true ending, I needed to experience all of the endings, then go through two random choices. Unfortunately it wasn't clear . After going through all of the possible paths, I found that I was missing an ending. After checking out the community page I was able to complete the experience.
The story is somewhat dark and spooky but never gets to be too heavy handed with darkness. A lot is said but not seen. This works for the sort of story being told and of course because this was a free visual novel. This was almost three hours long and it besides the boring parts with the set up, the VN never really bogged down too much.
If you are looking for an evening VN to pass the time and want a bit of spookyness and mystery, check out this one.
WEBLINKS & INFO
Steam Achievements
Mystery, Drama, Horror
Platforms: Windows, Linux, Mac, and Android
Developer: Eternal Night Studios