Nardio Kickstarter Promotion
Miss Bullard's School For Former Ladies
This looks like a really interesting visual novel. Miss Bullard's School For Former Ladies is already funded, but it looks interesting enough that we couldn't help wanting to promote it.
I like the idea of mixing fantasy, coming of age stories, mystery, self discovery and romance. It seems like, if done right, this could be an epic read. The multiple romantic paths is also interesting. Again, if done right. I hope they don't make any of them jerks.
I love the art and music so far as well. This looks really, really good and I can't wait to play it.
Check out the trailer and part of its description below:

Miss Bullard's School for Former Ladies is the only Old Continent boarding and etiquette school for women of "unfortunate circumstance", who are not quite as human as they once were, but still wish to enter society as convincingly ordinary as possible. You play as Lillian Graham, the daughter of a respected trader from the New Continent, who attends the school after fits of nightmares and possessed sleepwalking deemed to have magical origin. While it is unclear what is happening to you or what will become of your humanity, your job is to unravel the mysteries that surround you and the location itself. Separated from society and moved to a new place at such a trying age can be intimidating…but perhaps you will not have to face it alone.

You're in the target audience if you enjoy Victorian 'gaslamp'/dark fantasy themes, lesbian romances, and stories with a focus on lore and character development that weave the romance into an overarching plot.

–4 ladies to pursue and 9 possible endings

–3-4 fully illustrated CGs per route.

–A dark Victorian fantasy setting with plenty of warmth and tenderness amidst the underlying chill.

–A part romance, part mystery storyline that focuses on character development rather than instantaneous love.

–Plot lore spread out across each route.

–Lillian's behavior and opinion of the school itself will change depending on who she pursues, allowing players to experience Miss B's in a new way each playthrough. Even 'general' scenes that take place between character events read differently depending on which route is taken.

–No 'bad endings' once set to a specific route; instead, each route has two possible endings that are different but equally positive. Once set on a character's route, answer the way you'd like rather than fret over answering 'incorrect', and you will reach the ending you likely prefer.

–Original soundtrack

–Nothing NSFW
WEBLINKS: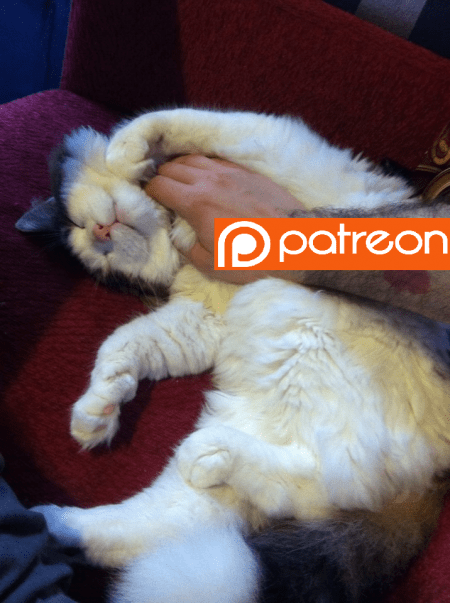 The following two tabs change content below.
Hi I'm Bernardo Español. I'm a guy with way too much energy and not enough free time.
Latest posts by Bernardo Español (see all)