Nardio Picture of the Day
The Painted Rose
The Joy Of Bokeh Part 2.
In my fun quest for crazy bokeh shots, I found myself in shock over this one. This is a rose I found at Laguardia Corner Gardens near the end of the summer. I was walking around the garden trying to take interesting shots with my new lens and I stumbled upon this rose and it's nearby little friends. I must have spent a good few minutes trying to frame and shape the shot just the way I wanted while imagining how it would look in a 16×9 print. Finally, after I spent several minutes lining it up and playing with the f-stop, I took the perfect picture.
Honest to god, I am gobsmacked by this. When people ask about the pictures I take this is usually the very first picture show people. I show it off with pride and enthusiasm.
It's almost weird, I never felt so proud of a photo before. I really hope I get this feeling more often.
The bokeh reminds me of old stained glass or a painting. The flower has just the perfect amount of sharpness, blurriness, and fringing to make the picture look magical. I love it.
I'm glad I got into photography. I am happy I am addicted to Bokeh Debauchery and started buying crazy lenses to try to get crazier and crazier shots. I can't promise that any of my upcoming shots are this crazy, but I can say that I am having a blast taking these pics.
Well, besides the hideous watermark I need to put on it. But, that is the internet for ya. I may try and make prints of this for sale with a smaller less obvious watermark.
I just bought a 35mm cine lens from eBay and just in shock of over the crazy bokeh, it was able to make with it. I also love how sharp it can be when I raise f-stop. I plan on doing a full review of the lens later on so watch out for it.
INFO
Camera: Sony a6500
Lenses:
Mystery eBay 35mm f/1.6 manual focus prime fixed lens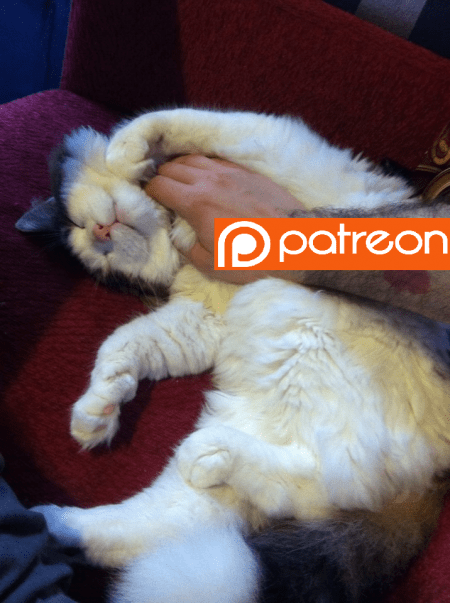 The following two tabs change content below.
Hi I'm Bernardo Español. I'm a guy with way too much energy and not enough free time.
Latest posts by Bernardo Español (see all)