Nardio Cosplay Interview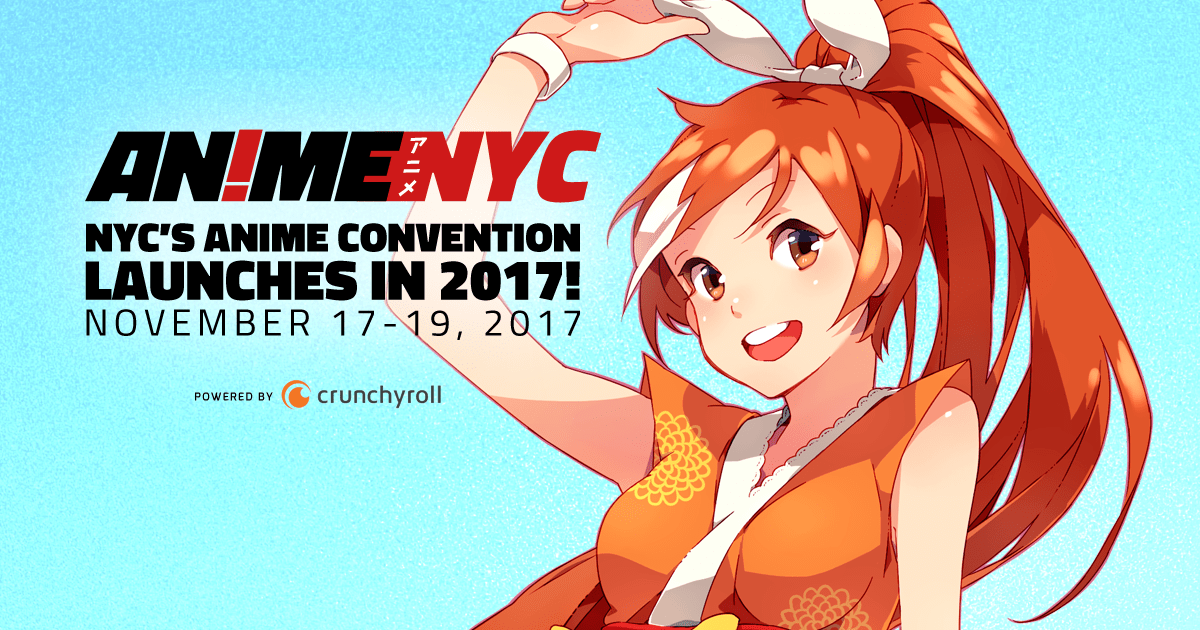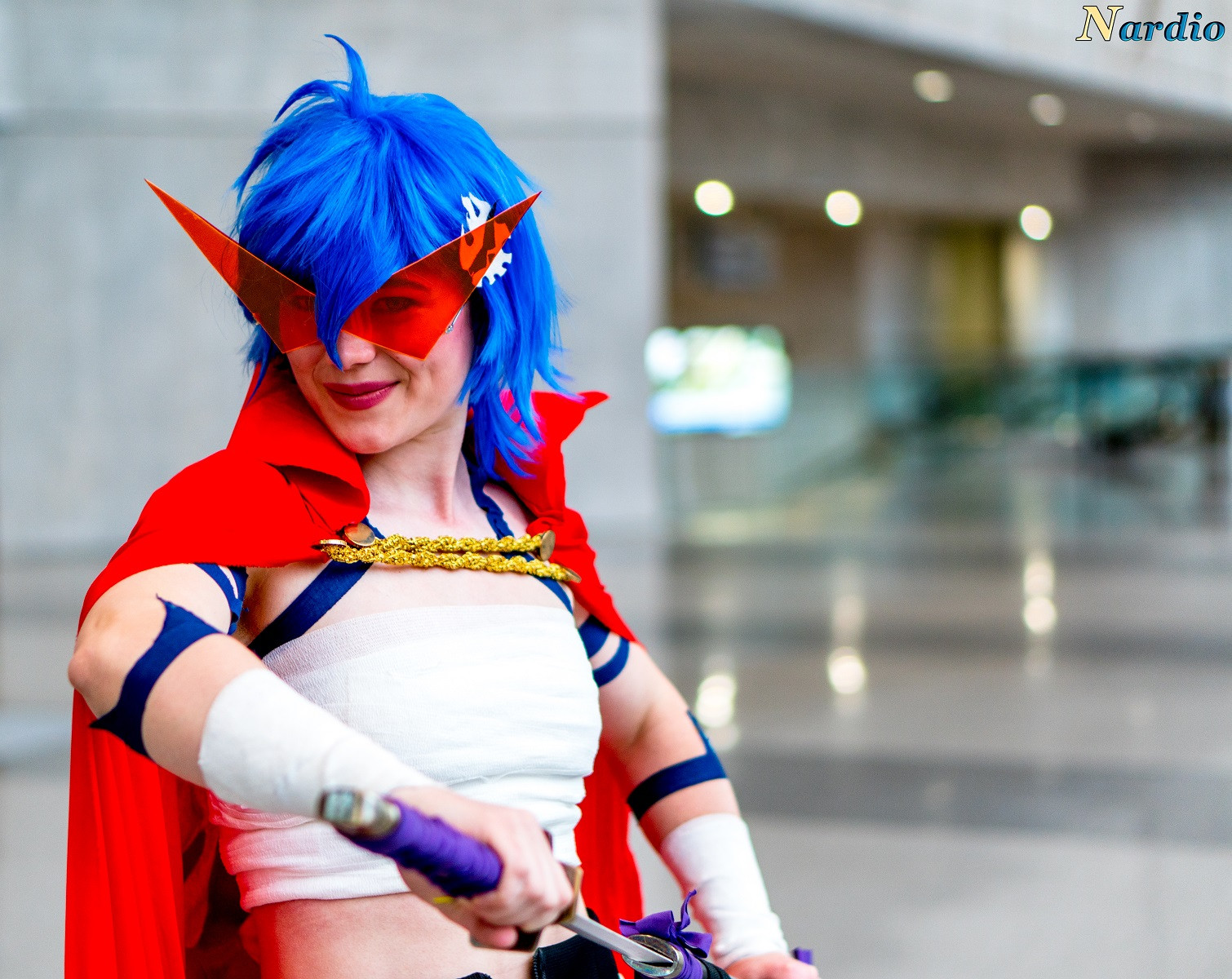 Brave Little Cosplays Interview
Anime NYC was perfect. I can't think of any other word to describe the event. Even if it were an established event, it would have earned the same description. The fact that it was the very first year, well that was just outright amazing. The cosplayers were amazing. The space was perfectly utilized. The staff were on top of things. Finally, the community LOVED it. Today's post is from one such community member who impressed the hell outta me.
Friday I ran into a guy who was a spot on perfect Urahara from Bleach. Except it wasn't a guy, it was a woman cosplaying as Urahara.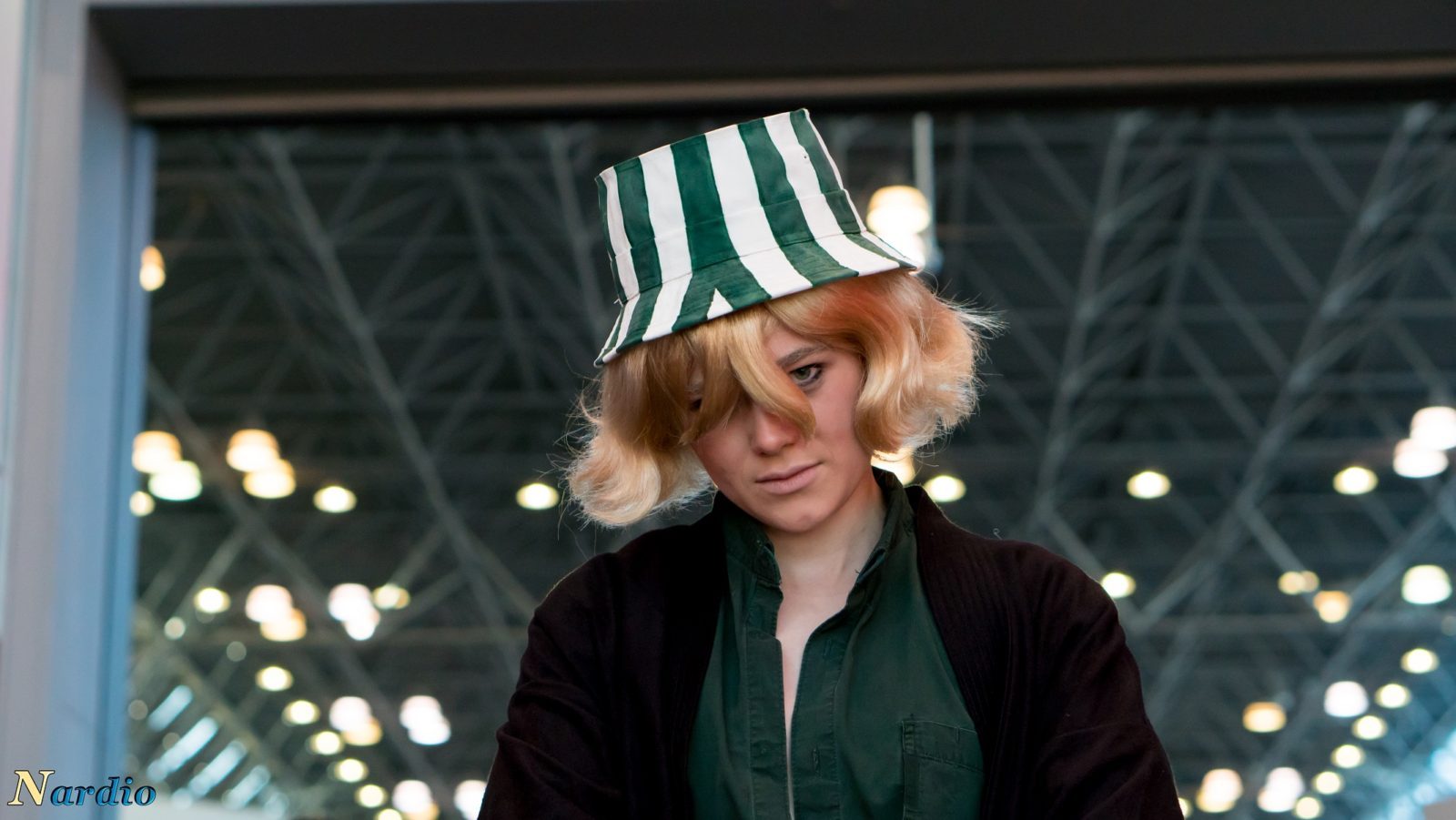 The cosplayer in question is an unbelievably nice and talented woman named Taylor who goes by Brave Little Cosplays on social media. Follow her. We chatted a bit in-between shots, and I knew almost instantly I made an awesome new friend. I took some pics and we exchanged social media before parting ways for the day.
The next day I ran into Taylor wearing a great Kamina cosplay from Gurren Lagann and loved it. What I loved even more was Taylor's reasons for wearing the cosplay.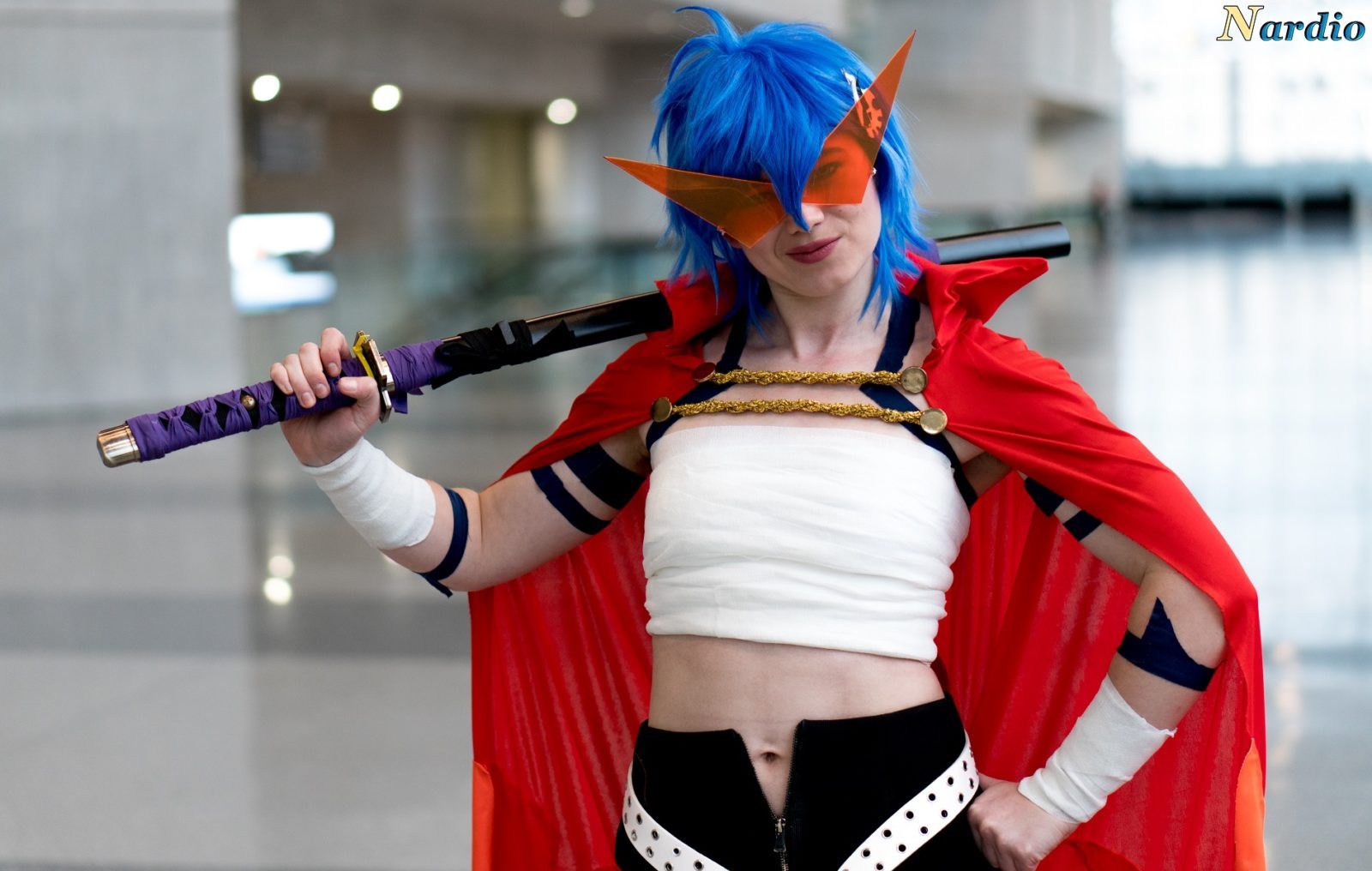 It was a statement about women's ability to become and embody male characters without diluting what made the characters iconic and unique. As soon as she said this it clicked with me. Yeah, Kamina could have been a woman and said and did pretty much everything and still have it work. He was a role model. A symbol of hope and a leader. Of course, a woman could do the same things.
Interestingly enough, as soon as we had our conversation another con-goer came along and had an issue seeing this iconic male character gender-bent. A polite conversation ensued, and Taylor made a great argument that left him at a loss.
I found myself happy to not only have made a cosplayer pal but a pal I knew I could have fun and interesting conversations with. Check out her interview below:
Awesome right!
Check out more shots of our cosplayer pal below as well as her social media so you can follow her. I experiment a bit with color in a few of these shots. The bold and bright personalities of Taylor and the characters she became for the weekend demanded no less.
Enjoy!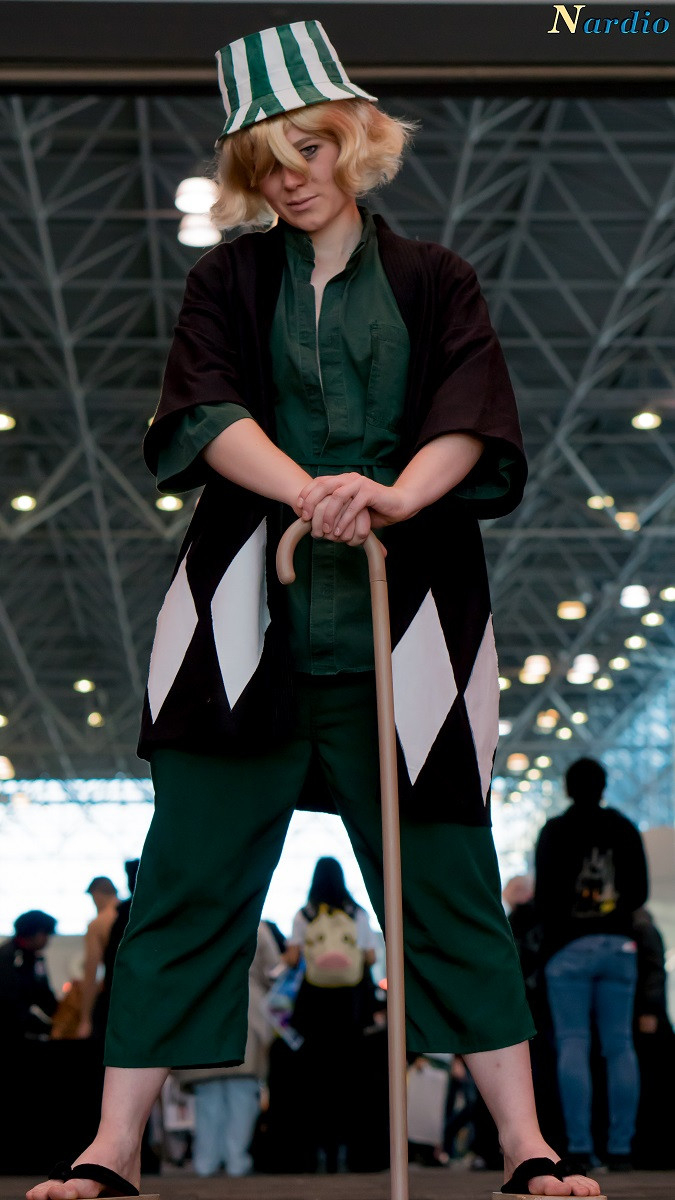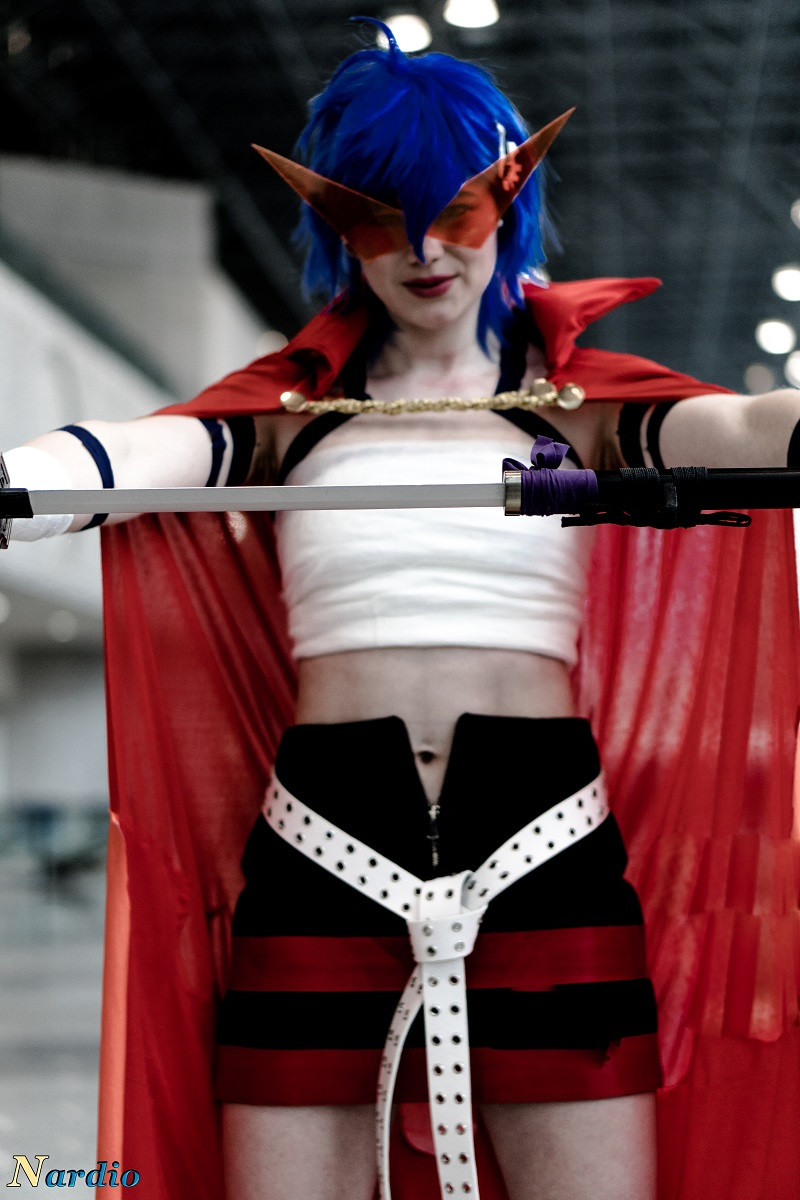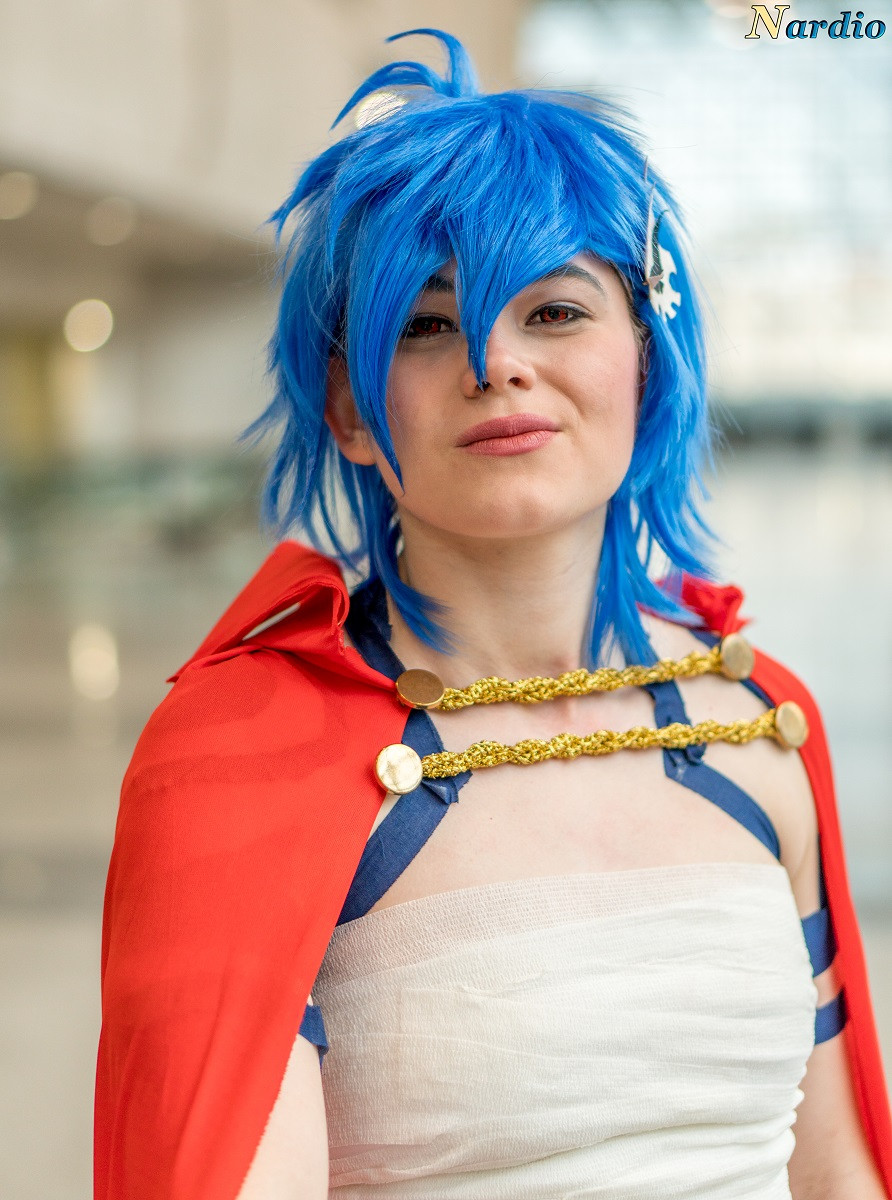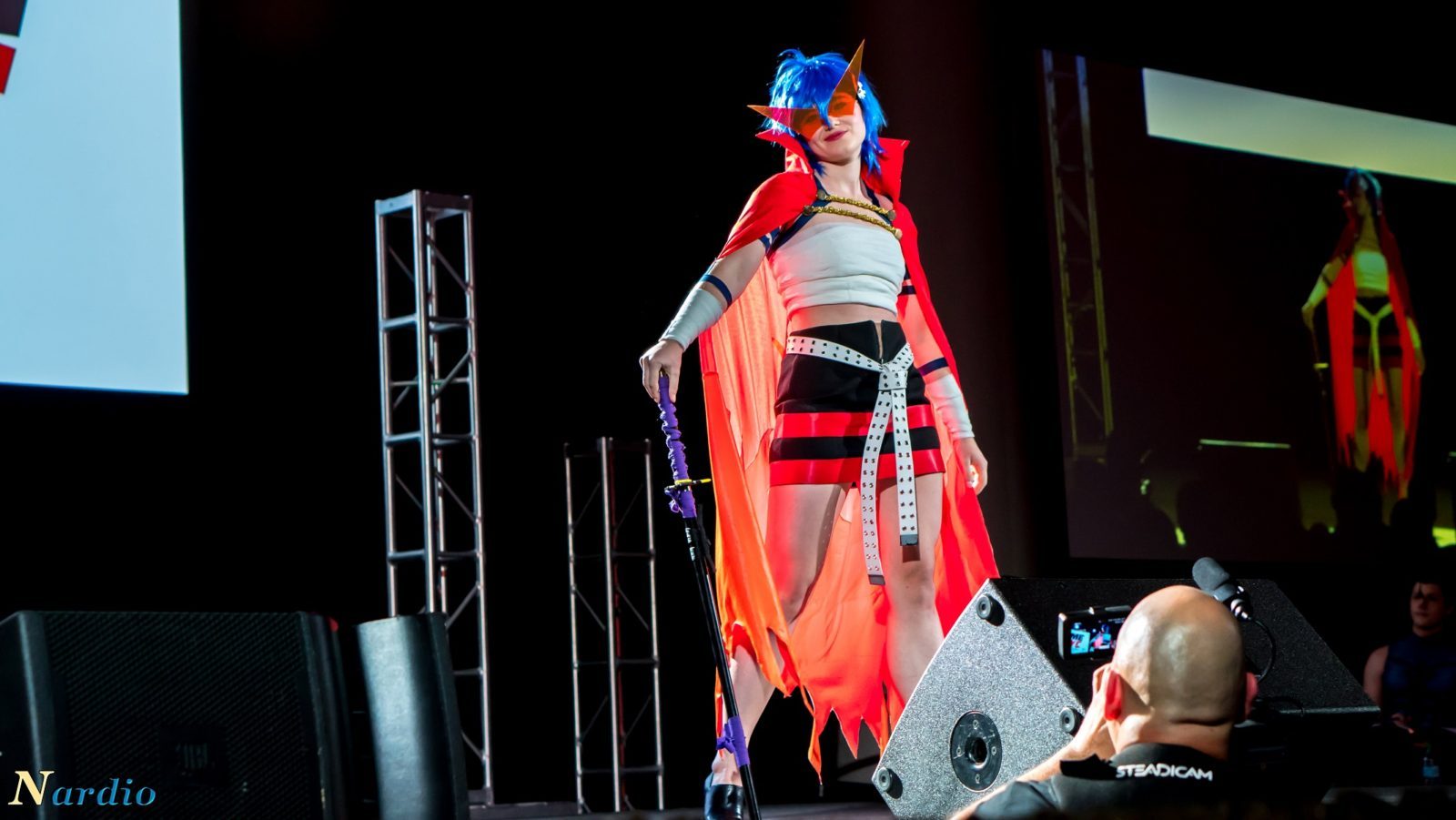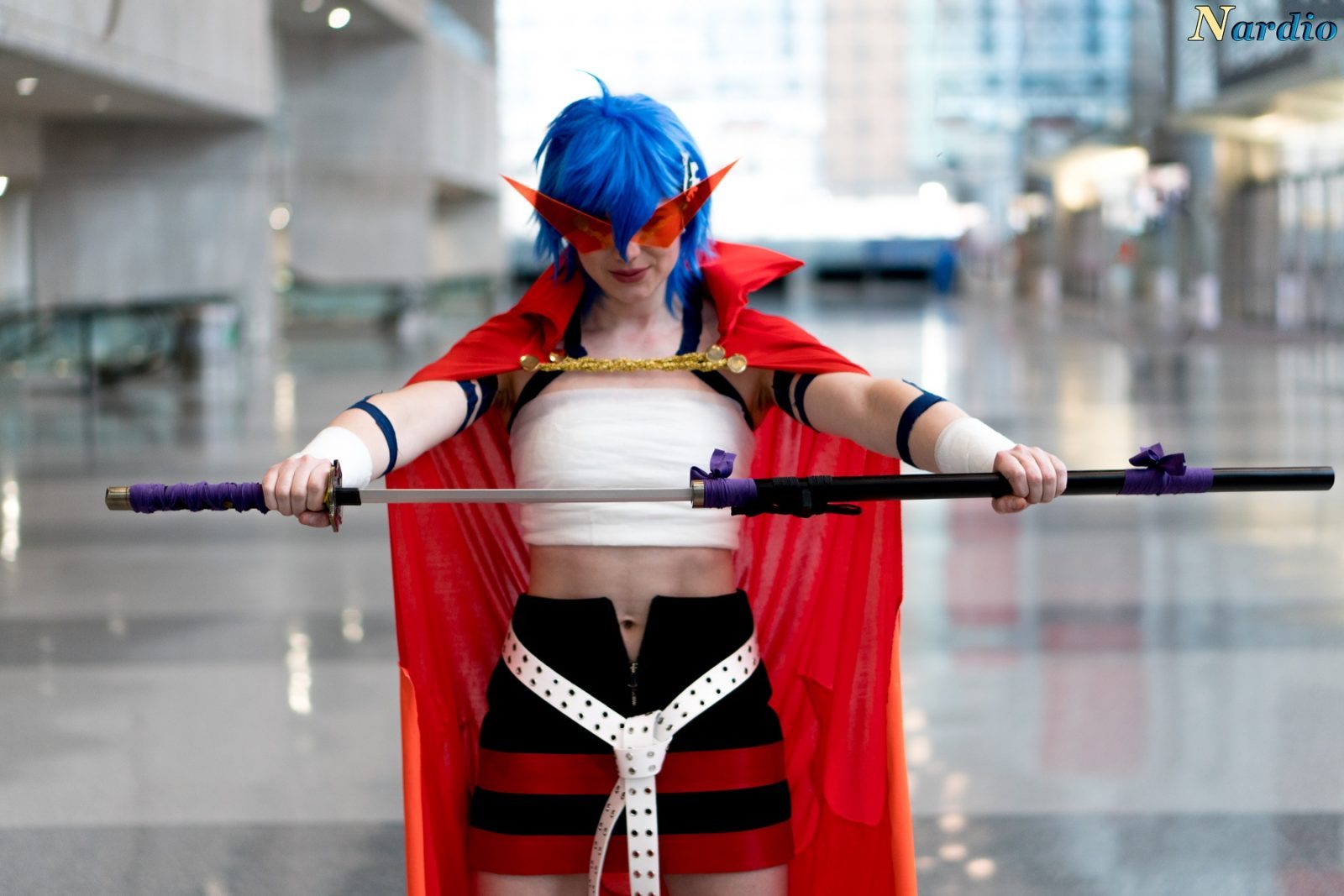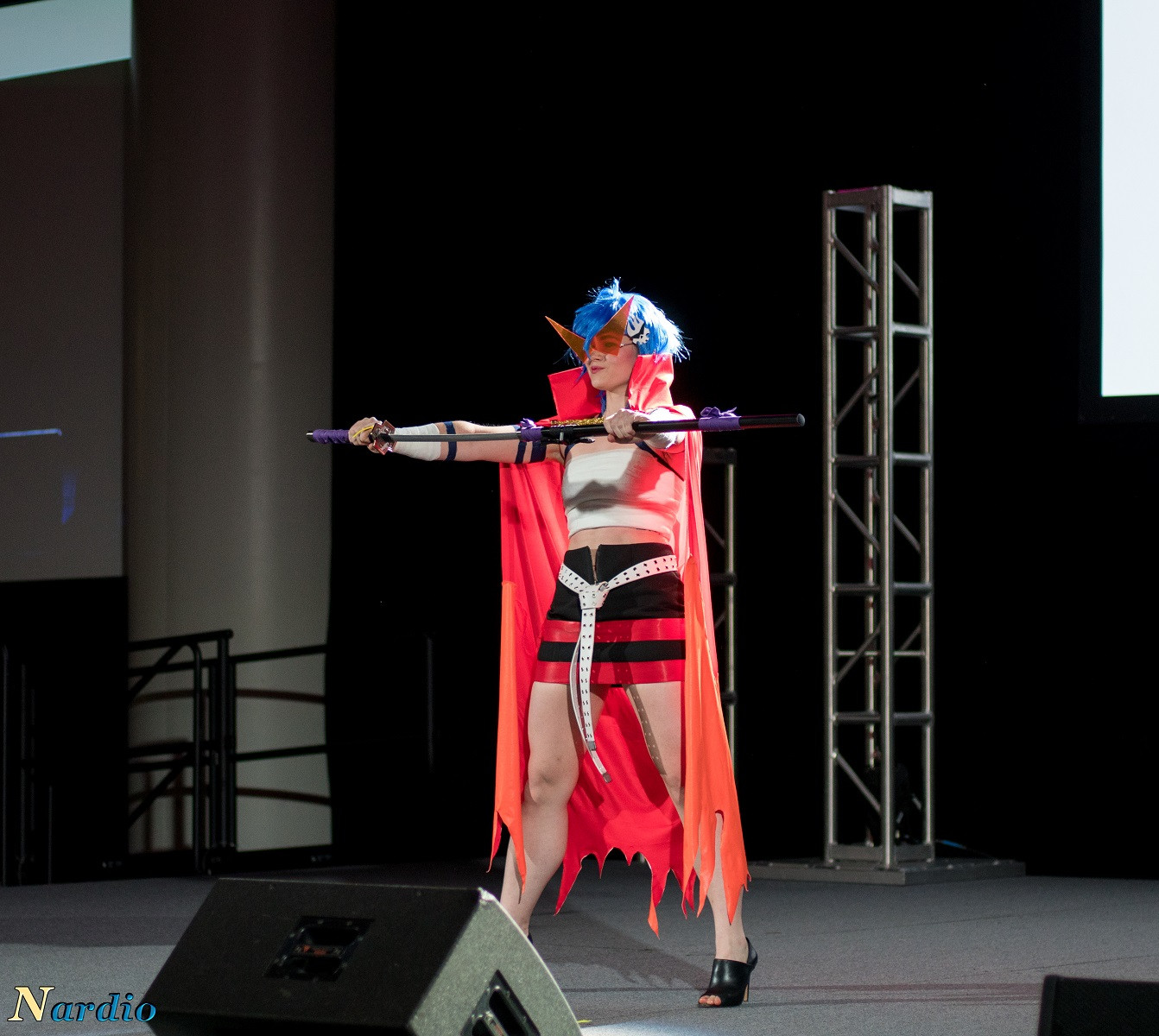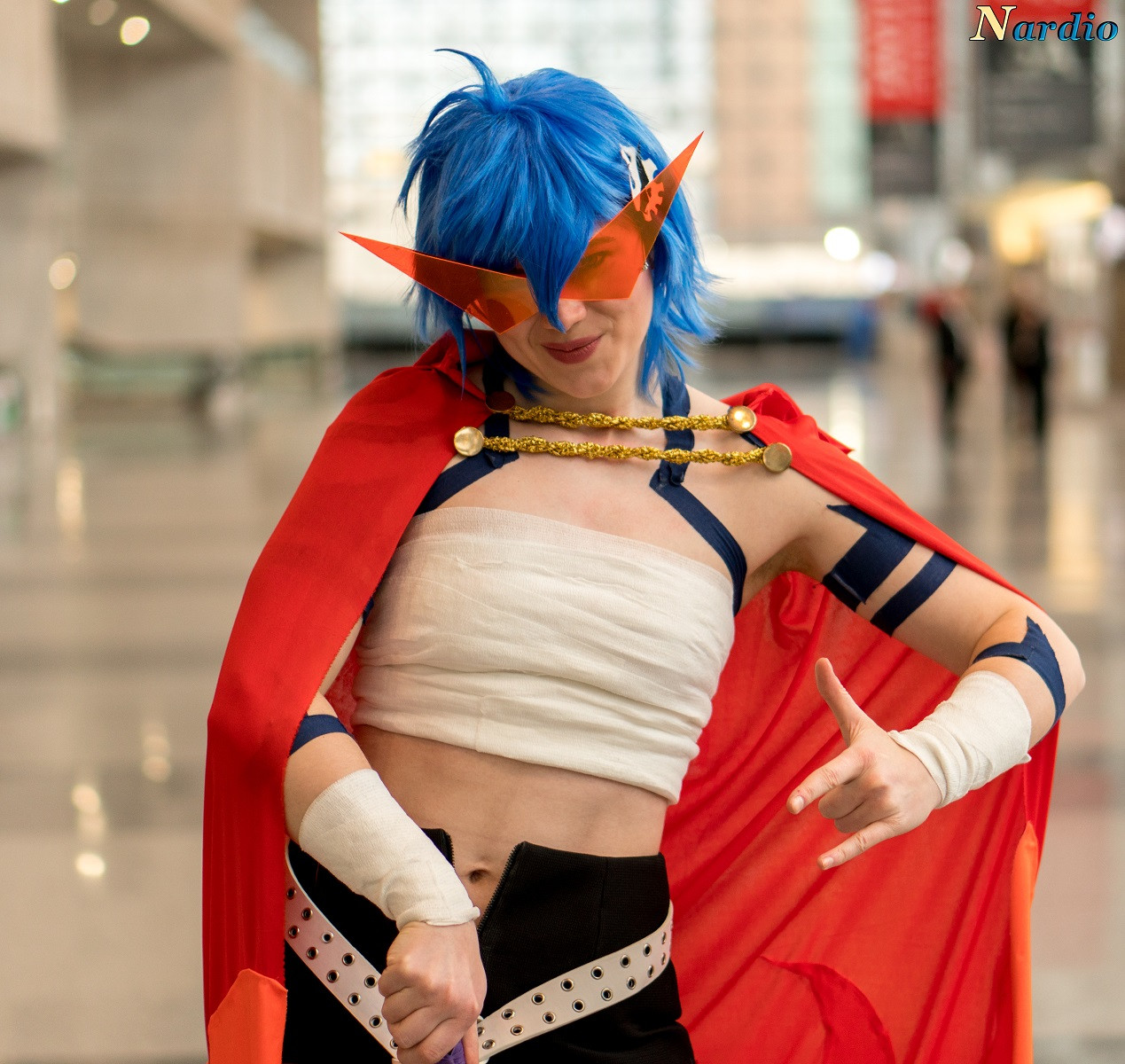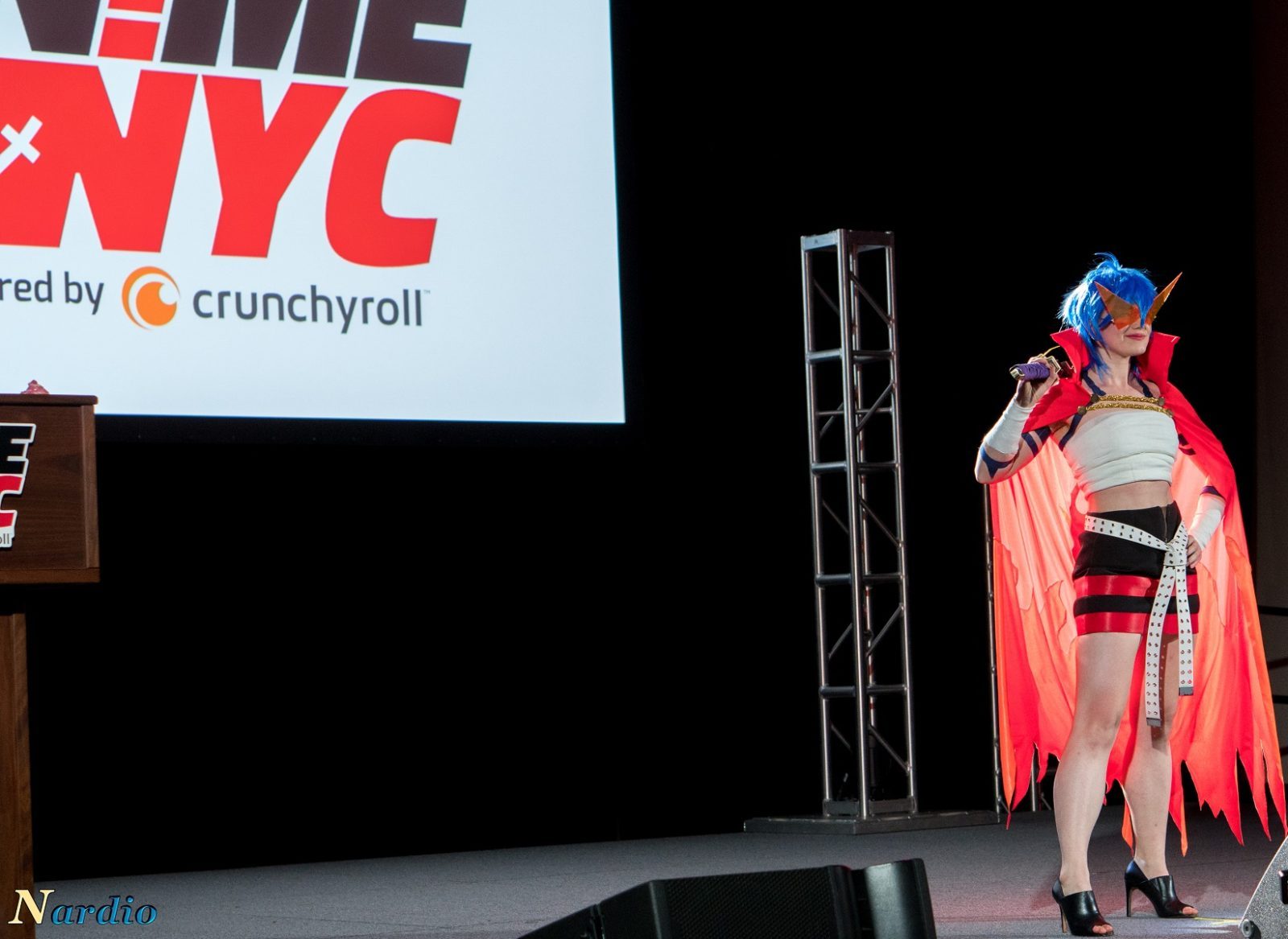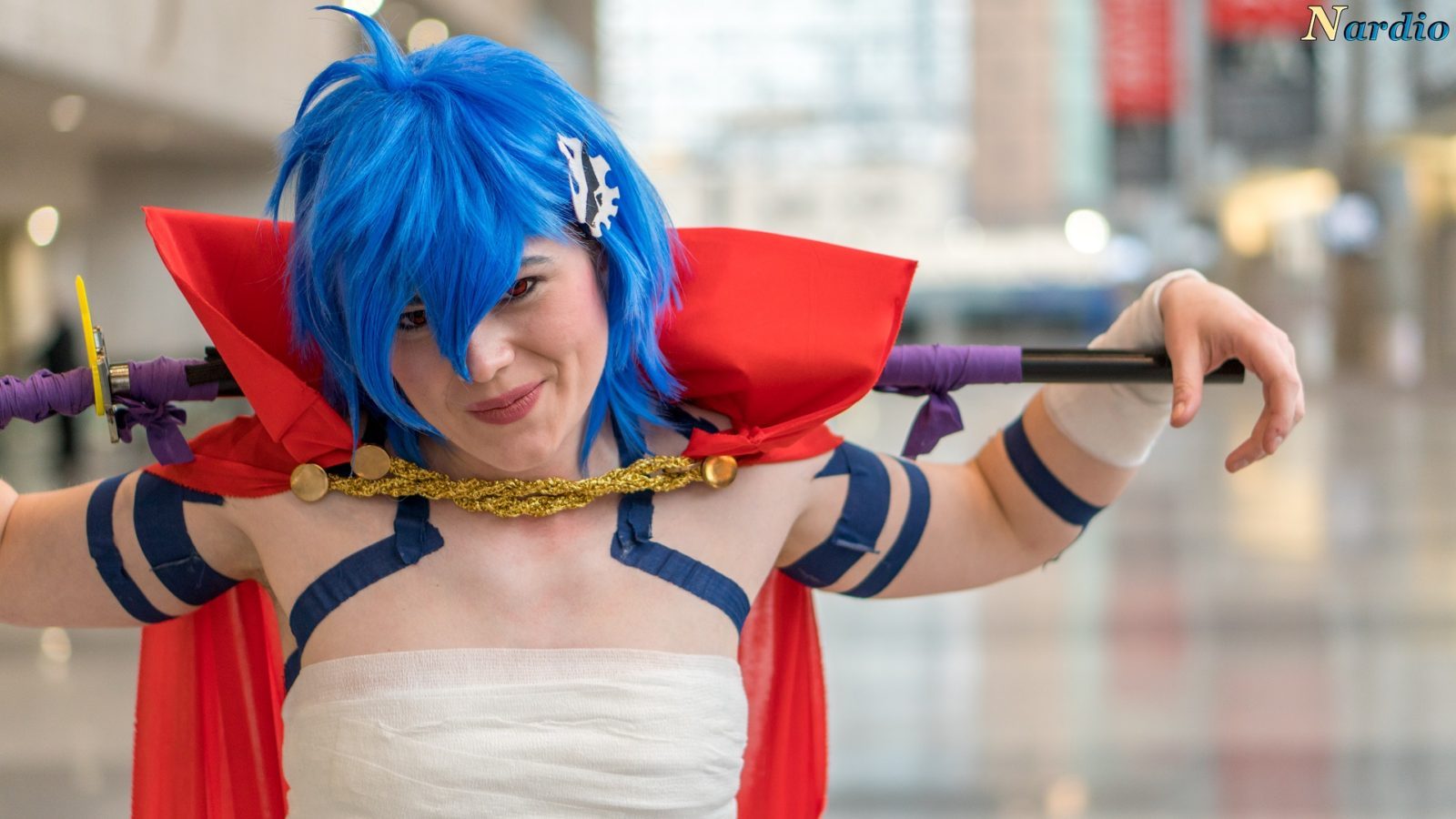 Huge thanks to Taylor for taking the time to talk with us, share her story and blow our minds with her cosplay. It was a pleasure to meet and befriend you.
A gigantic thanks to the staff at Anime NYC for putting on the amazing event and working hard to make sure it ran flawlessly. I know I spoke to some of the staff already praising the con in person, but I'd be remiss if I didn't shower more praise again. Thank you for having us as press and thank you for allowing us into your family. We hope you like what we will show off and we plan to expand our coverage as you grow your con.  I cannot wait to see what you all do next year.
Info:
Recording Camera: Sony a6500
Camera: Sony a6500
Lens:  Sony SEL50F18 50mm f/1.8