Nardio Game News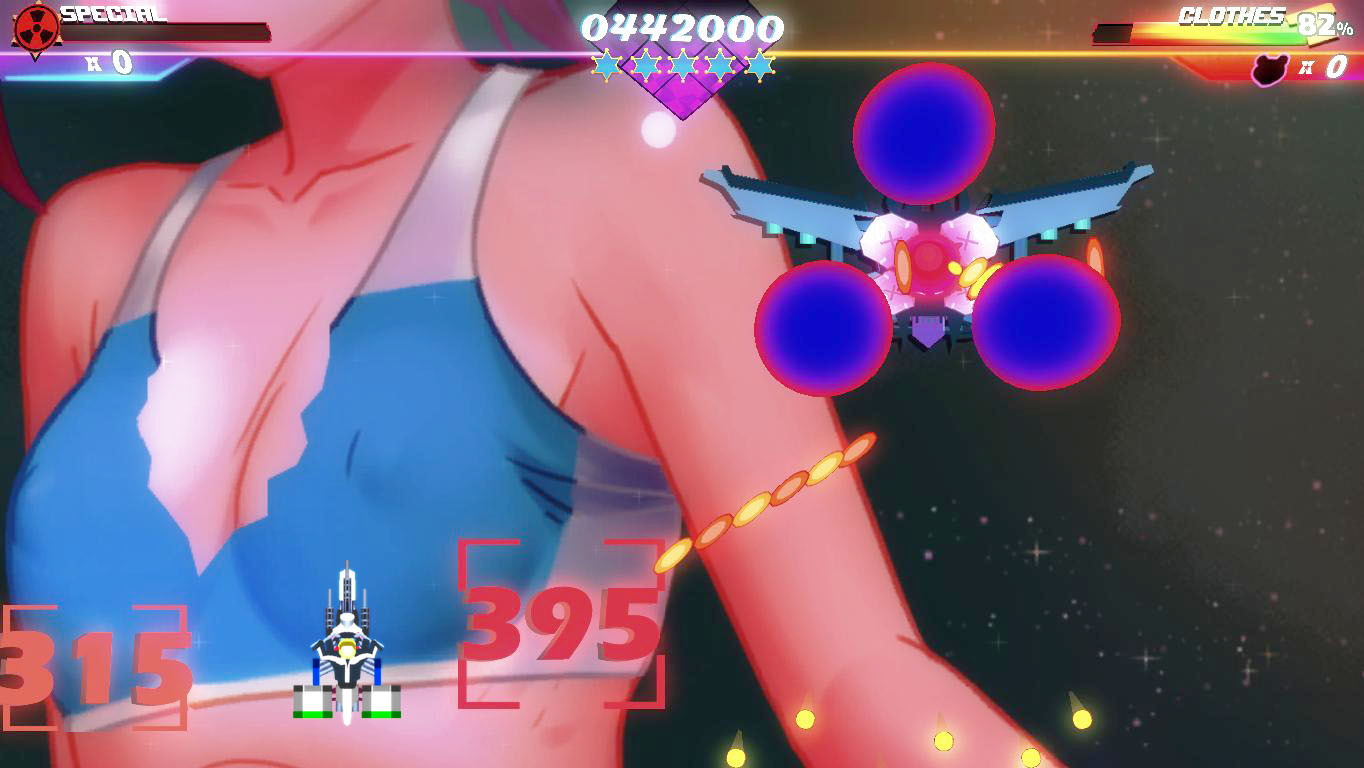 deep space waifu: FLAT JUSTICE
One of the silliest and weirdest shoot-em ups I have ever played just released their first expansion…. about flat chested women.
Yep,  this is an inappropriate expansion to an inappropriate game.
This was originally going to be just a basic game news/overview post, but the more I think about this as I sit in front of my keyboard, the more I feel like I need to write more.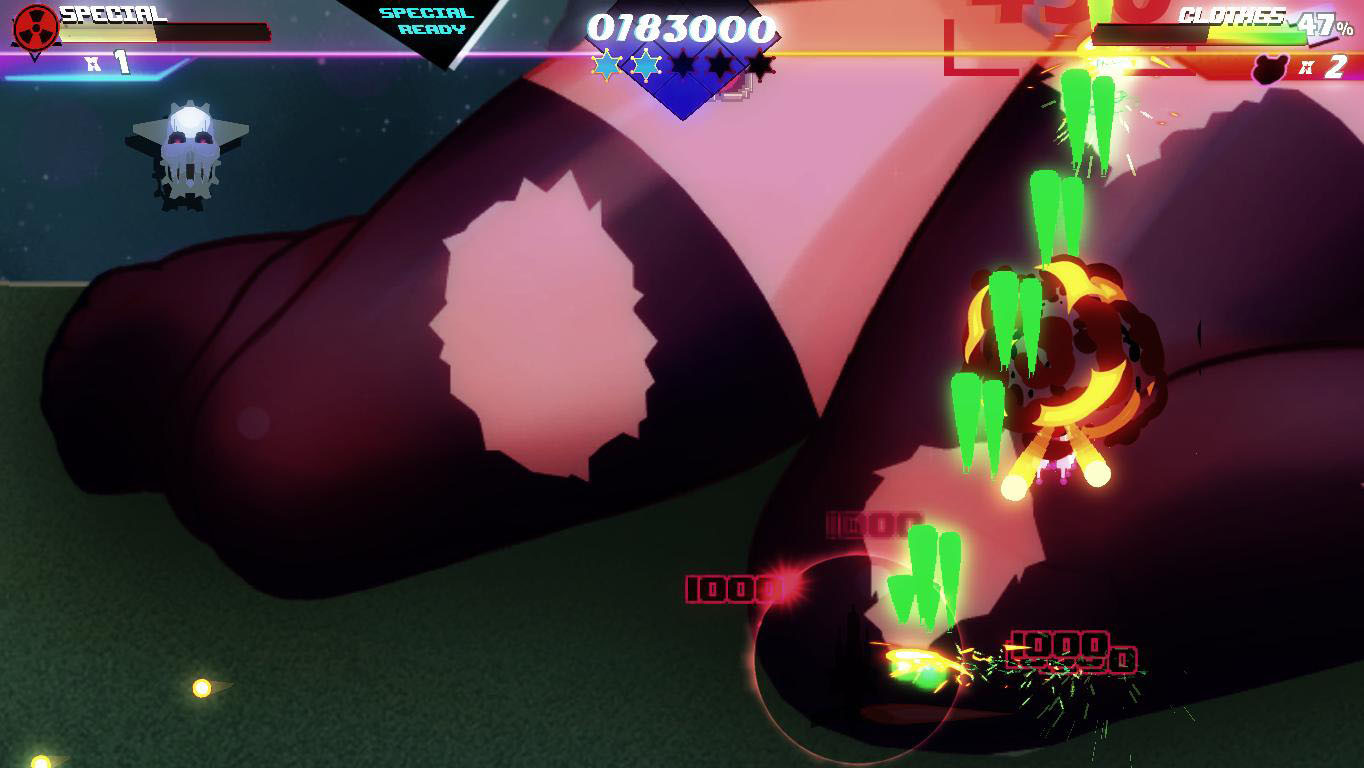 Deep Space Waifu has always been a shut off my brain and just shoot stuff kinda game. It was just hard enough to keep my interest and pass the time. It was silly and kinda dumb, but not so dumb to be off-putting. Even better, it was dirt cheap.
I bought it on a lark and fell in love with the gameplay as I giggled at the silly premise. That is very important to note. Lots of developers have tried making a shitty game sell by adding sex to it. Heck, this sort of behavior is a staple/scourge of the visual novel scene. The developers made sure to have a fun game, that honestly on its own merits would have been lost entirely and ignored in the Steam store. Yet, their genius mix of gameplay and sex worked.
The developers here are geniuses. They mixed cheap/ugly smutty backgrounds and gameplay with tongue and cheek humor and wrapped it around a solid and yet approachable shoot-em-up.
Bam, success.
After they realized they had a hit on their hands, they didn't rest on their laurelsor move on to another project or sequel. They immediately made an HD update. Then released new content, free. Now, they released an insanely affordable expansion that seems like opening the door to endless more expansions that are pretty much what their fan base wants.
They don't need to make sequels, they can just keep churning out expansions, and you know what? That is OK!
This is how you game dev… I mean seriously, this is genius. Reviewers are already happily suggesting expansions THEY would love to buy….
Sure you can point out the smuttiness of it all. But sex sells. Sex sells very well. So do fun video games. Combining the two in a package like this is smart.
Now let's hope they capitalize on this and do a series about undressing hot men in space. If recent game/visual novel news hype is to be believed, there is a considerable market for sexualizing and objectifying men.
Check out the Steam description below:
ABOUT THIS GAME

This is a stand alone expansion of the original game DEEP SPACE WAIFU.

FLAT IS JUSTICE!!

You are a member of the F.L.A.T.
FABULOUS LAW APPLICATION TASKFORCE of the METROLOLITAN POLICE.
It's up to you save the poor babe-ilicious beauties from the corrupted alien police threat!

Live the King Bear's search for JUSTICE, on a quest to recover lost dignity and FIND the PERFECT FLAT WAIFU!
All while kicking the alien police butt.

– ONE HAND MODE !

– AN ACTUAL PLOT

– NEW GALLERY MODE

– 60 PIECES OF CLOTHING TO DESTROY!

– 40 MILESTONES TO THE PERFECT SCORE!

– 15 NEW CORRUPTED COP ENEMIES!

– 12 GIRLS WITH UNIQUE POSES

– 12 STAGES

– 10 UNIQUE BOSS FIGHTS

– 6 POWER UPS!

– 5 NEW MUSICS!

– 3 MOTORCYCLES!

– 1 SNEAKY BEAR!

Have a nice day OFFICER!
WEBLINKS:
Developer Facebook: Neko Climax Studios