Nardio Manga Review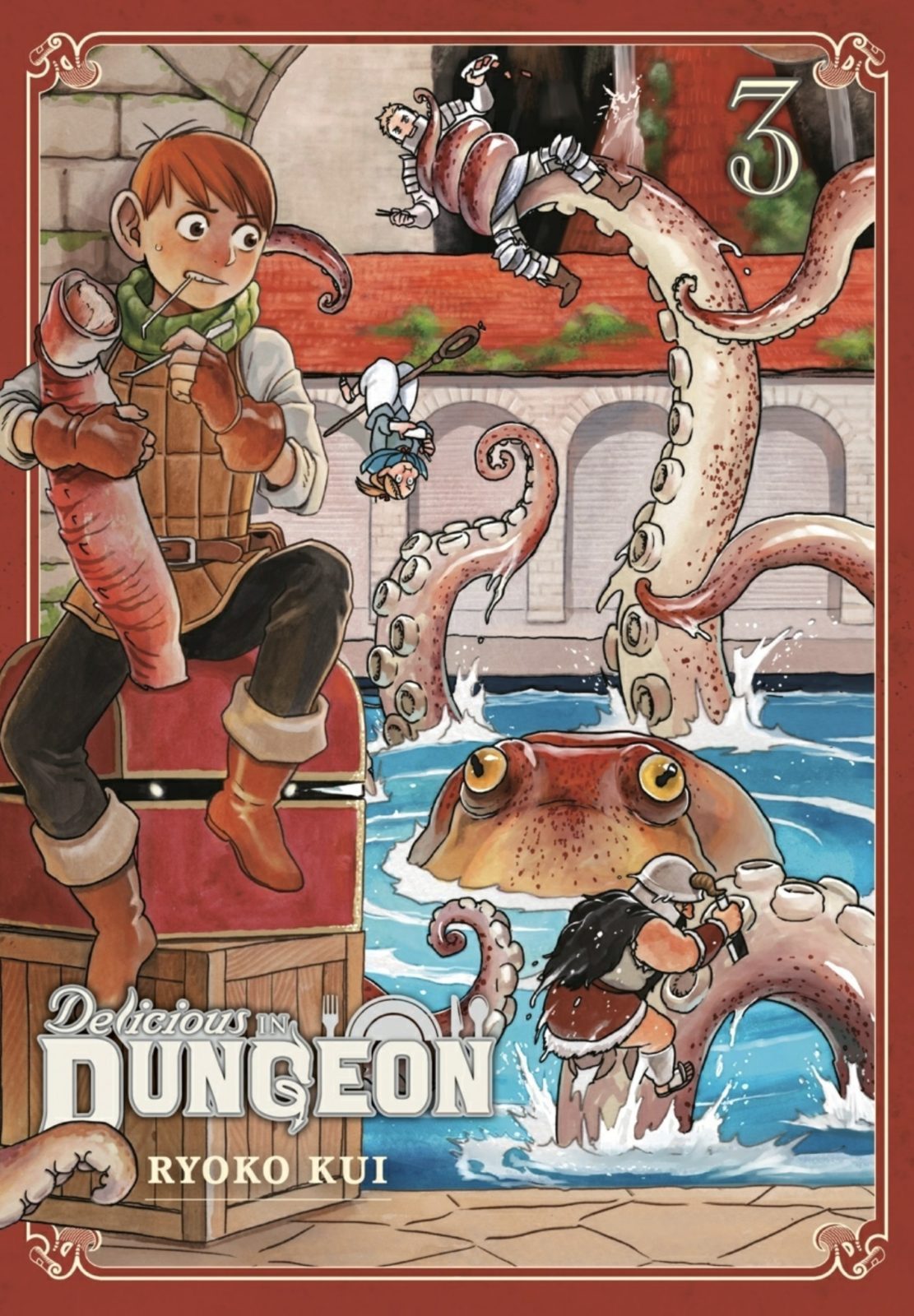 IS DELICIOUS IN DUNGEON, VOL. 3 WORTH YOUR TIME?
YES!
WHAT DID WE THINK WITHOUT SPOILING IT?
Volume 3 doesn't disappoint!
Delicious In The Dungeon Vol.3 is a perfect follow up to the first two awesome volumes. The lore gets deeper as well as our adventurers. New hazards are found. New parts of the universe are explained and the characters just keep getting more interesting. This is a phenomenal must read series that I wholeheartedly recommend. If you loved the first two chapters just buy this.
I'm just going to gush here.
Once again we catch up to our party as they venture deeper and deeper into the mysterious dungeon. Once again we are treated to an ever growing ecosystem that continues to be fascinating. We also get more information on life outside of the dungeon and some character development and backstory. All in all it was a phenomenal read that honestly had now downsides whatsoever.
I have to say, I really appreciate how harsh this world is. This started off like a light hearted story but as things go on there are darker bits sprinkled here and there. This chapter was especially so. That said, things never get too dark. At least not yet. 🙂
The art is still great, the story doesn't miss a beat and the pacing is perfect. This is totally worth the asking price.
!!!!!!!!!!!!!!!!!!!!!!!!!!!!!!!!!!!Buy this!!!!!!!!!!!!!!!!!!!!!!!!!!!!!!!!!
Agree? Disagree? Write your comments below.
Read our other manga reviews here.
BASIC INFO