The Nardio Review
IS Tokimeter WORTH YOUR TIME?
Yes.
WHAT SHOULD YOU PLAY IT ON?
I've only played this on my iPad  and it works marvelously there. It's also available for Android.
HOW IT PLAYS AND WHY IT WORKS:
Tokimeter is much like other Hap games as it's a series of short mini-games. In this one you must complete a series of task to win the heart of your favorite girl.
Can I just say how much I love seeing the Hap folk bring back characters from their other games. I'm sure it helps them on the art side, but it also kind of weaves a tiny story between all the games. This is the girl who prefers dancing over studying and enjoys pudding. Now we learn she likes baseball, worries about her weight and gets car sick.
Most of the mini-games are fairly intuitive. With that said there were a couple that had me scratching my head. Luckily, if you fail you can get a hint – that is after watching an ad.
The gameplay is fairly straightforward. You have to perform an action (or not). Sometimes it will be catching a ball before it hits your date on the head. Other times it will picking up oranges that she dropped.
Some of these challenges are harder than others as they require precise timing. For example, I had to tap the screen at just the right time for one mini-game with a trampoline to get enough height to rescue a cat.
You get 2 chances to mess up. After the third time, you lose your heart meter and have to start all over again. The nice thing is that you can replay levels that might have given you hard time so that when it comes up in the "main" story you can nail them.
You get a lot of "cliche" romance experiences, but it's done in a hilarious way. For example, you have the girl running down the street with a piece of toast in her mouth – pretty typical shojo manga stuff. The hilarious part is that you have to time your tap juuuust right so that your character pops up around the corner and knocks her over. There's another scene where you have to aim a soccer ball at the guy's nuts. Poor dude.
But it's all worth it at the end! Once you raise your heart meter all the way, you get the love note and confession! Or at least you would, but there's one last puzzle at the end.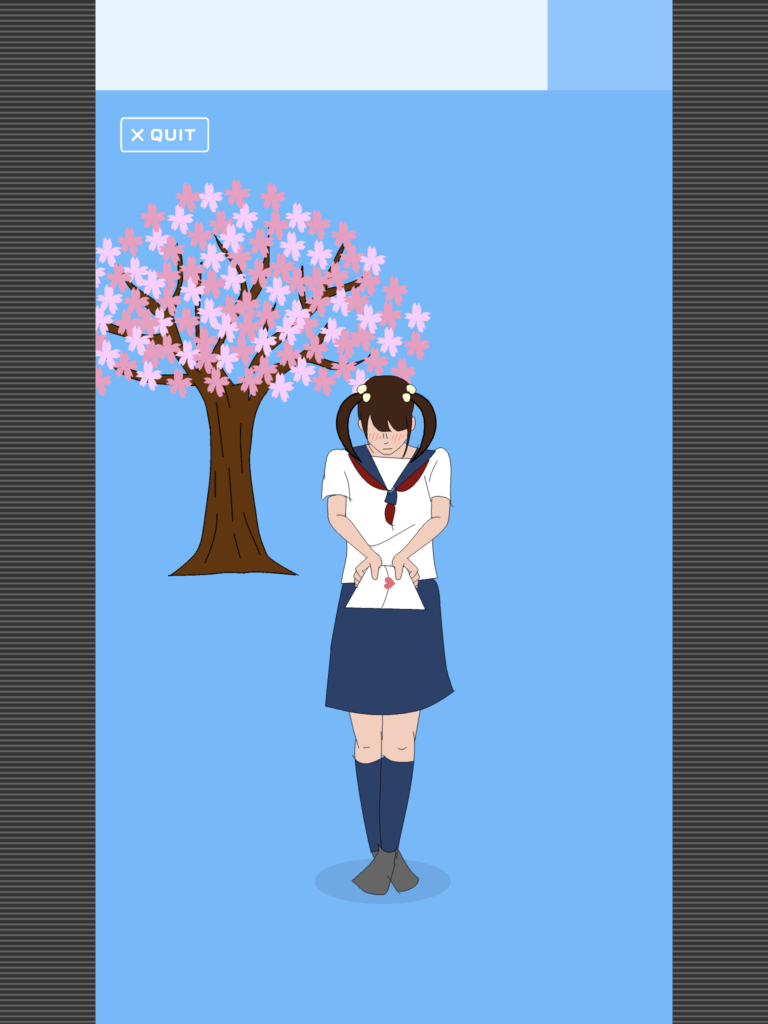 It's unlikely you'll get the heart meter all the way up your first try (or maybe you will). With that said, you'll want to play more because there are around 30 different games to unlock. I actually still haven't opened up two of them so I'm still plugging away hoping to get them.
All-in-all, get this game!
No Like?
I wish it were longer! I'd also love to see more challenges added, but honestly it's pretty perfect for those times you just want a quick and hilarious game.
Agree? Disagree? Write your comments below
WEBLINKS
Hap Inc Website  <— Not in English