Nardio Manga Review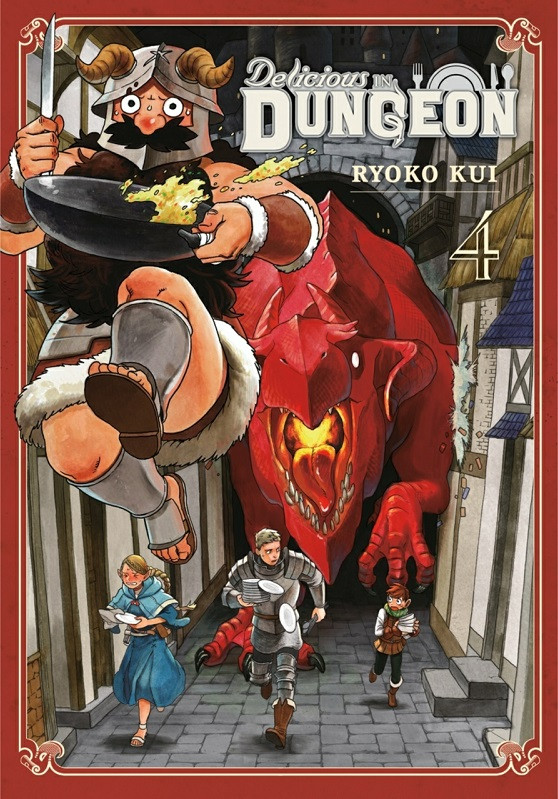 IS DELICIOUS IN DUNGEON, VOL. 4 WORTH YOUR TIME?
OMG YES!
WHAT DID WE THINK WITHOUT SPOILING IT?
Volume 4 is an amazing follow up that does everything right!
Delicious In The Dungeon Vol. 4 is perfection. Plot points get resolved. New problems introduced. The world is expanded. More character development happens. And, of course, more delicious food gets consumed.
Seriously going to try some of these recipes with regular ingredients.
O, and we get to see the DRAGON FINALLY!!!
This sounds like too much but it's not. Delicious In The Dungeon Vol. 4 is a perfect follow up to the first three awesome volumes. The pacing is perfection and I never find myself wishing to get past something to move on to something else. This is wonderful writing.
At first I though this was going to be a somewhat lighthearted series, but the longer it goes on the more you see dark things happening in the background and moving into the main story. I feel like this is going to get a lot darker as it gets more interesting. So far death wasn't really permanent. Sure our heroes are racing against the clock to bring back our lost party member, but even then, it felt doable. In this volume we learn about instances where people can really die and or really should be left dead. The cost of resurrection comes up and it's pretty surprising.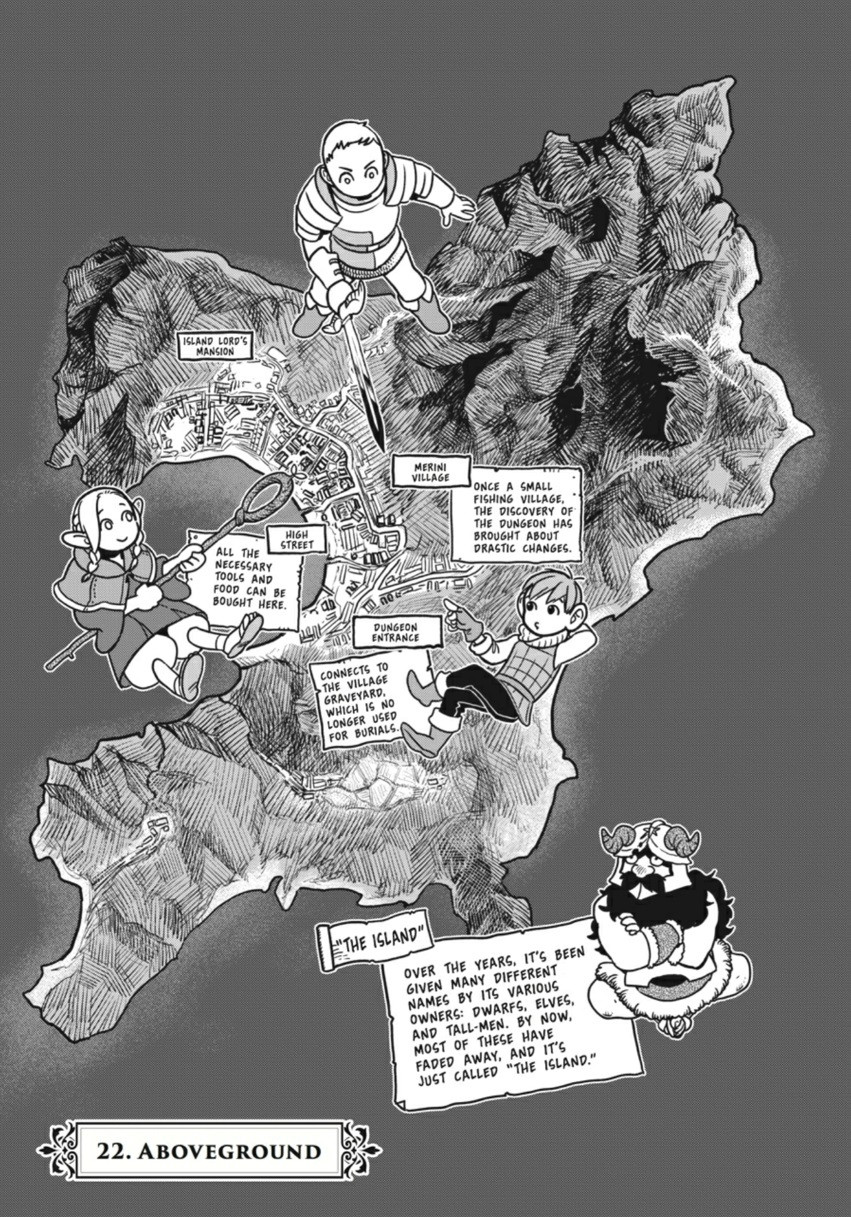 The time spent early on establishing the world felt odd at first but quickly had me enthralled. Every time a tid bit of the world outside of the dungeon is revealed or some new group gets introduced I find myself even more enthralled. This manga, this world is ripe for more stories. This story is ripe for side stories. There is so much left off the table here it's insane that this is part of a perfectly told tale.
I love this.
I love this manga series so much.
I can honestly say so far that the series is perfect so far and I wholeheartedly recommend it.
Spoilers:
###########################
####################
#####################
##################
Sooo, does anyone else think Falin is part dragon now? Cause I totally think the two souls combined a bit. She is using mana in cray cray ways and immediately had no qualms about eating monsters. Sure, that could just be that she is Laios's sister and they are so much alike but I'm guessing dragon!
I wonder if this story is gong to end with Laios and company defeating the dungeon without ever knowing of the political turmoil happening above?
I hope this doesn't get wrapped up quickly. This manga has enough potential to go on for years and be amazing. I'm talking Berserk & Hunter x Hunter potential.
Spoilers End
XXXXXXXXXXXXXXXXXXXXXXXXXXXXX
XXXXXXXXXXXXXXXXXXXXXXXXXXXXXX
Agree? Disagree? Write your comments below.
Read our other manga reviews here.
BASIC INFO