Nardio Picture of the Day
On my way to work
I've heard that some photographers have a tough time finding inspiration on their home turf. Something about seeing the same thing every day just doesn't do it for them.
I have the same problem.
I love New York City, but I can't really find inspiration as often as Id like.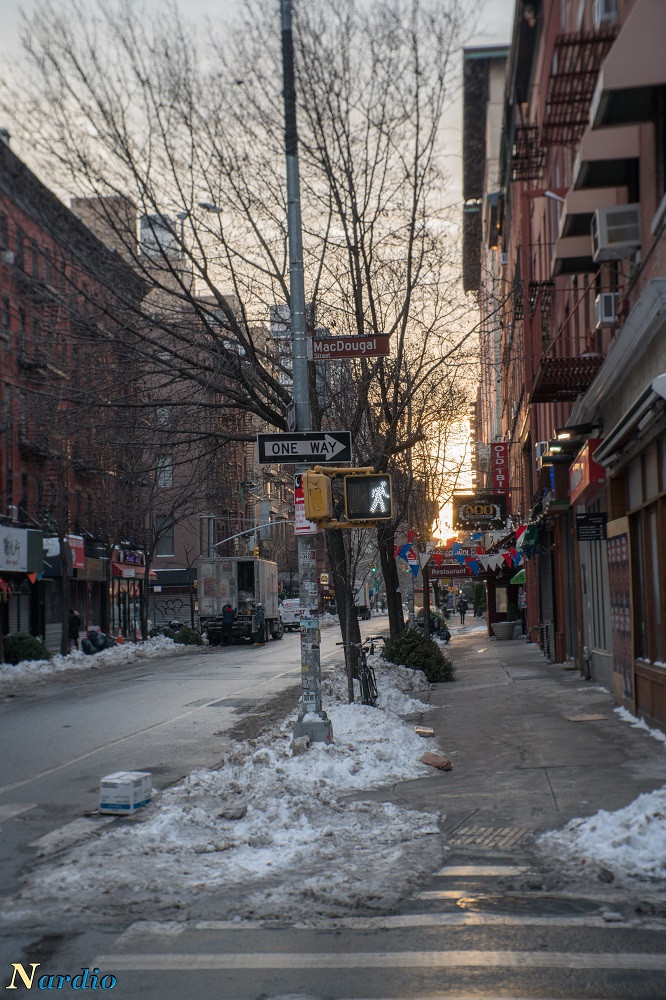 This shot is one of the few times I felt inspired.
I was walking to work and as I looked ahead I realized this was a pretty cool moment. The bustling and yet, sadly, mostly closed street, in the morning light. The few remaining businesses that were open were having morning deliveries. Stuff was happening in a street struggling to stay afloat. The sun was rising on a new found day clear and bright as it lit and yet contrasted the filthy streets below. The snow still had bright bits of white in between disgusting discolorations that reminded me I was in the big city.
It was a beautiful moment that I was thankful for.
I pulled out my camera and tried my best to take in the moment.
I think I did a good job.
This is what I work so hard for.
To wake up in a safe area, in the big city, and walk to the train in city like this.
INFO
Camera: Sony a6500
Lens: Rokinon AF 35mm 1.4