Picture Of The Day
You gotta go home…
Monday I was feeling really stuffy with a slice of migraine sprinkled in. Cold medicine, a humidifier on my desk and some Excedrin migraine helped. Tuesday it was congestion and a lot of nose blowing. Wednesday coughing started to happen along with head pain and dizziness. Right when I was struggling through the easy work my boss told me to go home.
Repeatedly. 
I went home, fed my cats and then passed out until midnight. I emailed my boss and thanked him for sending me home. I drank some meds and passed out another fourteen hours.
Oddly, I got in trouble for not calling out sick…
It's now Thursday morning and I don't regret it. I needed rest. It's been an oddly stressful time lately and I guess my body told me it needed another break. I honestly cannot remember getting sick this often before. Thankfully there is a long weekend I can hopefully recover with. Maybe even be a bit productive.
I spent the day watching Lightroom and Photoshop tutorials on YouTube in between naps and coughs. The pic below is what I have to show for the day. Here is a fun pic of me shot at night trying to get as much bokeh fun as possible in the shot while trying to look dramatic.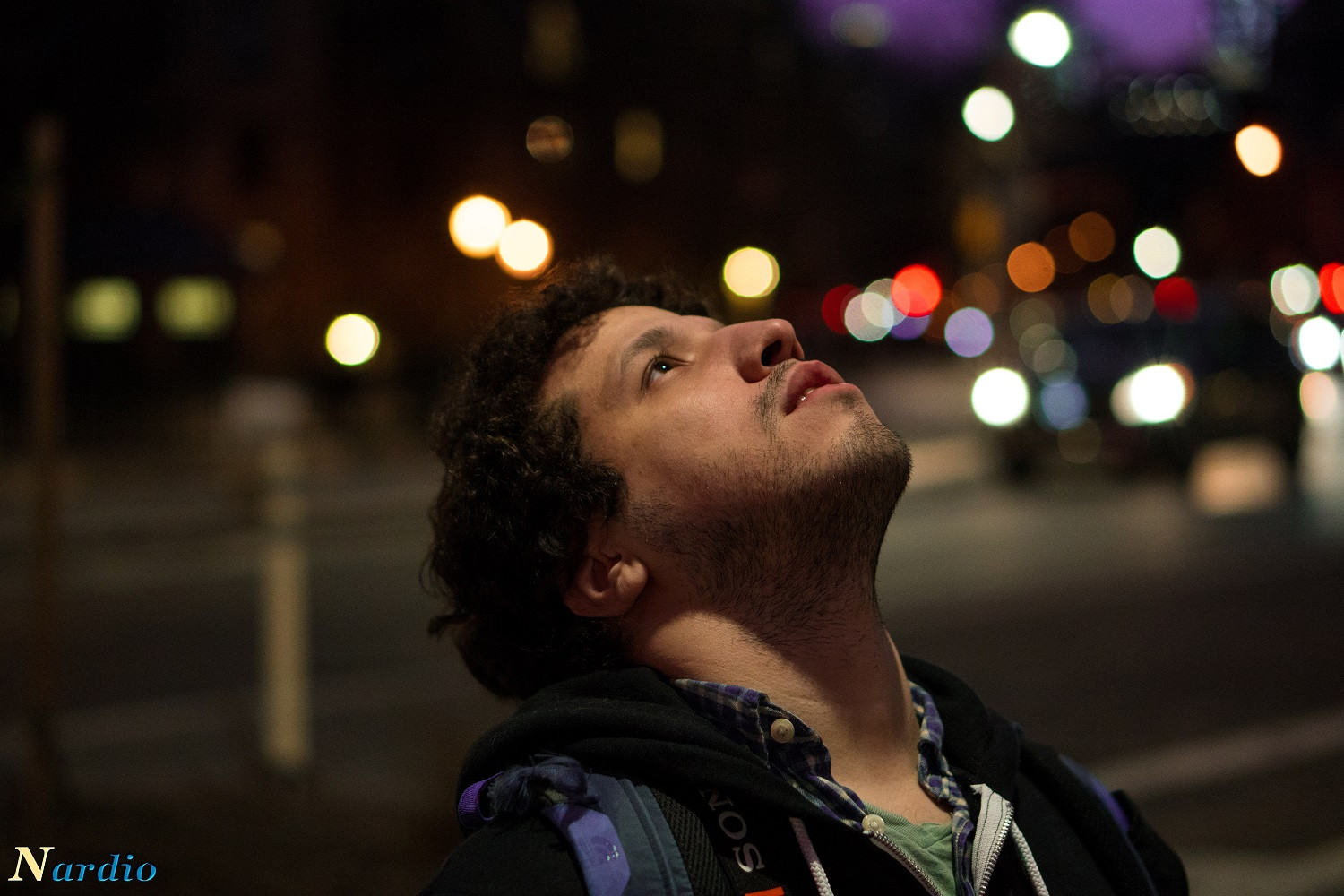 Night photography is a huge weakness of mine. Nothing shows my inexperience with photography more than night photography. A little while ago Jas and I went out and practiced shots over and over again until we started to get some we were proud of. I had an idea for this shot a while ago and Jas and I took turns trying to make it happen. This is a shot she got of me after I found just the right place to make it happen. I love the lights in the background. I love the car coming up behind me. I love that there is the catch light in my eye from the overhead light. I love that I was able to clear up my acne so well in light room.
I'm happy with this shot. I did a bunch of editing in Lightroom and I gotta say it worked.
I'm going back to bed. My throat is killing me but at least I feel like I accomplished something today.
Enjoy the weekend friends!
INFO
Camera: Sony a6500
Lens: Sony SEL50F18 50mm f/1.8
f-Stop/2.0
ISO: 2000
Shutter Speed:1/200