Nardio Photography Life
Hello Spring
Sunday was glorious… Monday was a different kind of glorious.
New York City weather is insane. We go through extremes so often it's oddly normal. Well, almost normal. It makes for great experiences, stories, and pics. Welcome to spring in New York City. To be more accurate, spring in my home, the West Village.
Thankfully, I had my camera.
Sunday…
That morning I was still getting over my cold. Looking out the window I had the hope of a nice day out. I really wanted to stay in bed, but errands had to happen. After waddling outside, I found myself very overdressed for a beautiful day in the West Village.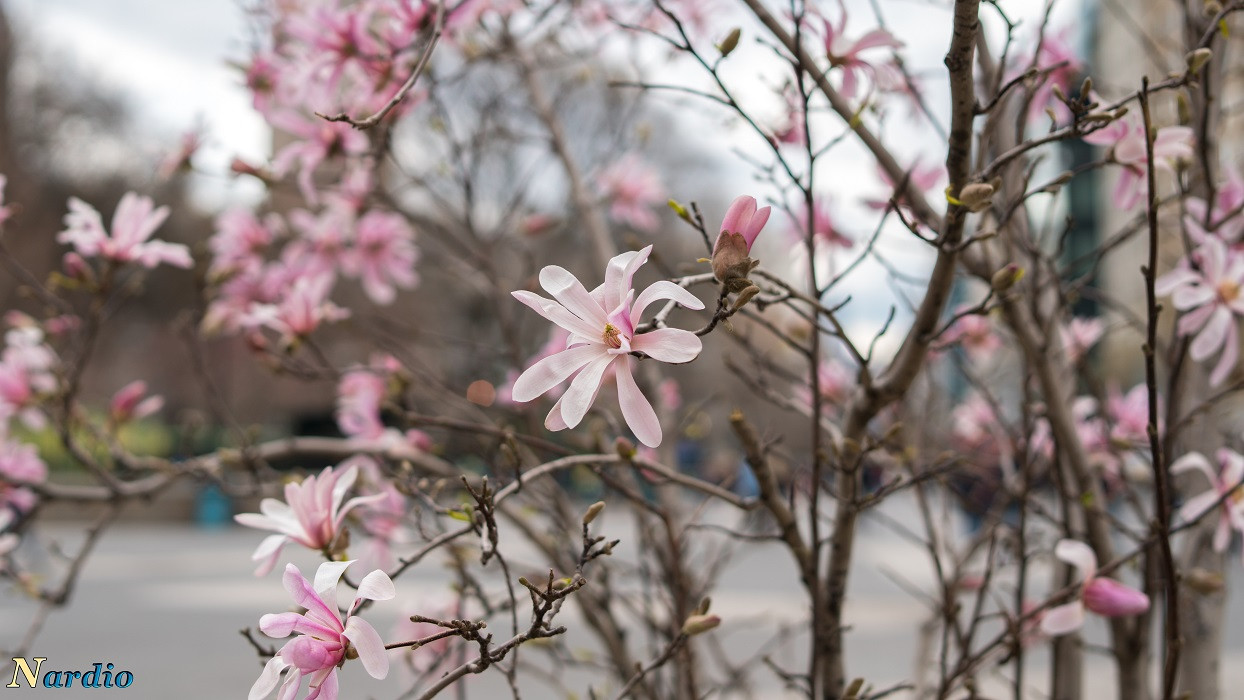 The sucky thing was everything I needed was closed. I left my sick bed and wasn't able to get anything done….
So I took pictures.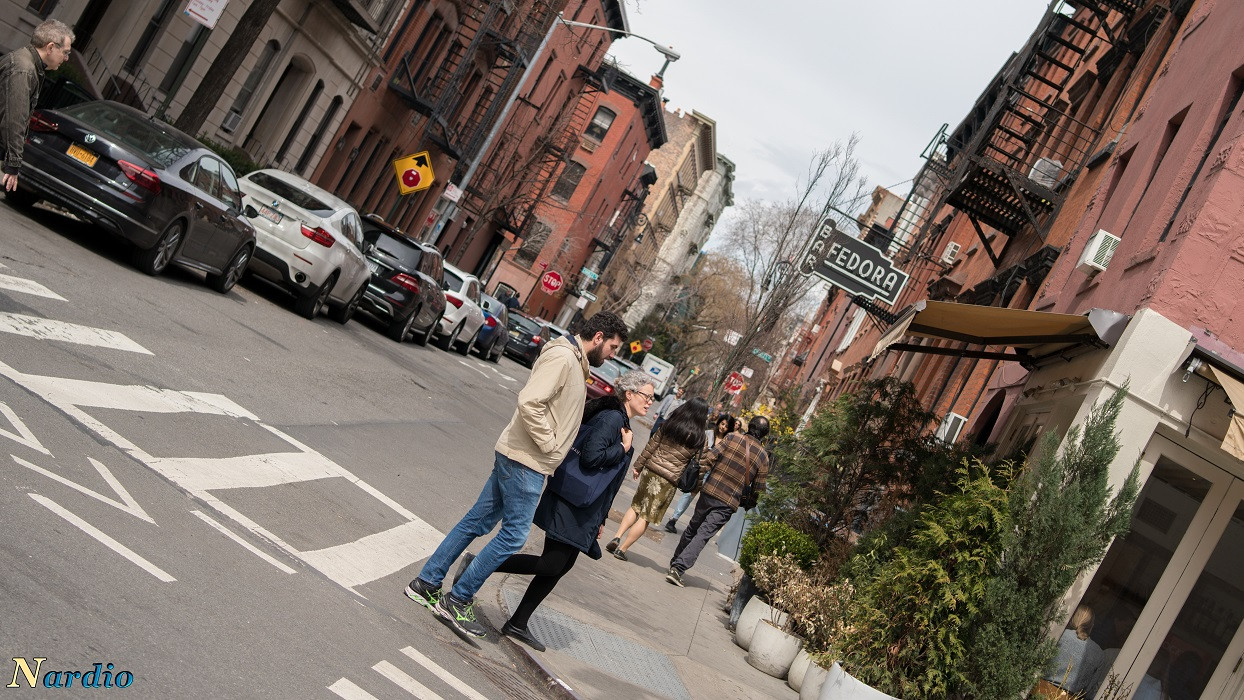 Then I went home and slept the rest of the day away.
Monday….
Ugh.. O, my gods, this sucked.
I crawled to work feeling like death. Worst case scenario, I would get worse and take most of Manhattan with me. Best case scenario, I would salvage one of my precious few remaining days off…
Worth it.  ( I really need those days off)
Well, at least until I walked outside and saw the ice land before me.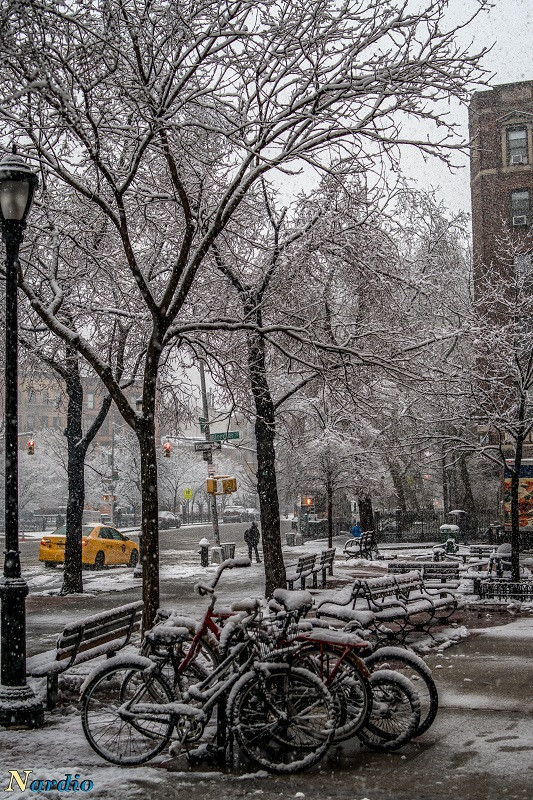 I stupidly brought my camera with me that day. Thankfully, I had it in my book bag with me. That said, it was so frigging pretty that I had to drag it out and snap a few pics on my way to the office.
The more I walked, the more annoyed I got.
I had wanted to take nice winter pics for months, but the weather never lined up with my free time. The snow was always at its prettiest while I was at work. Once again I thought I was going to miss another great snow day. Part of me wanted the day off to take pictures and pretend to be a photographer. The much larger part of me knew full well that I couldn't spend the day outside even if I could because I was likely to get worse… Then I got to another part of Bleecker Street and saw a sight that gave me some hope.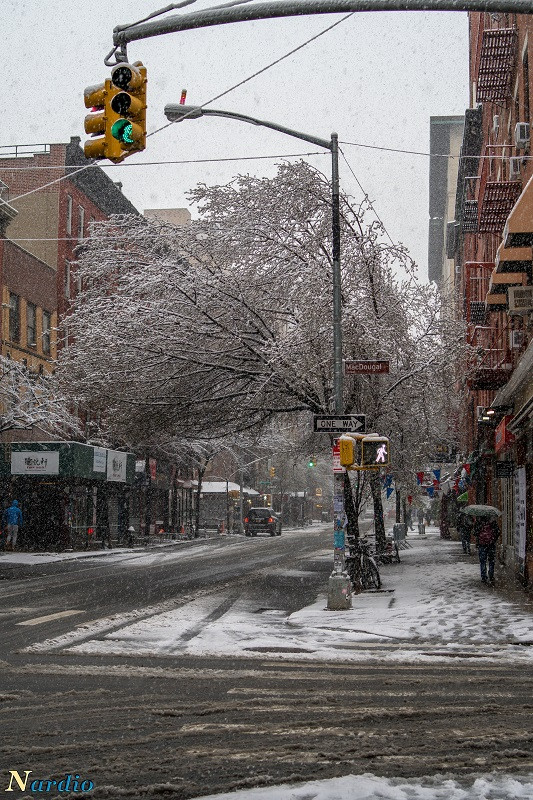 I've taken pictures of this spot before and always thought it was a great place to shoot. Yet something always felt like it was missing. Monday was different. The way the snow gathered on the growing buds filled out the trees in a wonderful sight to behold. The way the flat, greyish white sky was lighting the area was beautiful. The trees turned into a big frame. The snow wonderfully decorated the street. The people and the car were in perfect spots. There were leading lines and framing everywhere.
This shot felt right. The picture felt right.
This was the kind of picture I've been wanting to take all winter.
Afterward, I was still sick and miserable. But, I felt better about missing out on another day of shooting cause of work. I had my winter shots, and I loved em. My day at work wasn't great, but I was able to be somewhat productive, save a sick day and I got my shots. I was also happy that I had a beautiful day on Sunday to walk around.
It was a good day and a very weird two days in the West Village
I hope you enjoyed the pics and story.
INFO
Camera: Sony a6500
Lens: Rokinon AF 35mm f/1.4