The Nardio Comic Review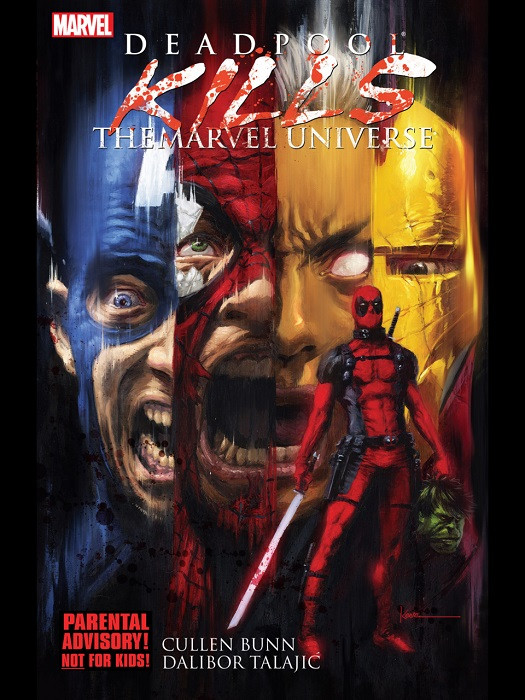 Deadpool Kills The Marvel Universe
Forced, phoned in and rushed…
This really could have been an exciting what if series. As is, it feels like you are reading the sloppy remnants of a much more interesting story slapped together in a way that makes it a shit show. Deadpool Kills The Marvel Universe is exactly as it sounds. Our fave psycho finally goes full-on murderous and evil. Here we see him carve a deadly and unbelievable swath of death through the Marvel universe.
It sucks though.
You would think a character waging a one-man war against the strongest mythical beings would be interesting to read. Instead, it's a poorly paced snuff comic that doesn't deliver. Most of the biggest fights aren't shown. You are just told Deadpool killed X insanely powerful character and then are shown the unbelievable bloody aftermath. There is no build up or payoff.
This sucks.
The comic lives up to the title Deadpool Kills the Marvel Universe. Sadly it doesn't do anything else. The more I read, the more of a slog it became, until finally ending in a nonsensical way.
I miss when Marvel vetted its comics. This feels like an early concept that could have been amazing. Instead, we have a jumbled mess that never feels worth it.
Avoid this.