Nardio Picture of The Day/Cosplay Adventures
W00T!
TGIF! It's Friday, it's a con weekend and it's gorgeous outside!
Let's celebrate with the adorable and awesome MandyCake Cosplay shaking it with excitement.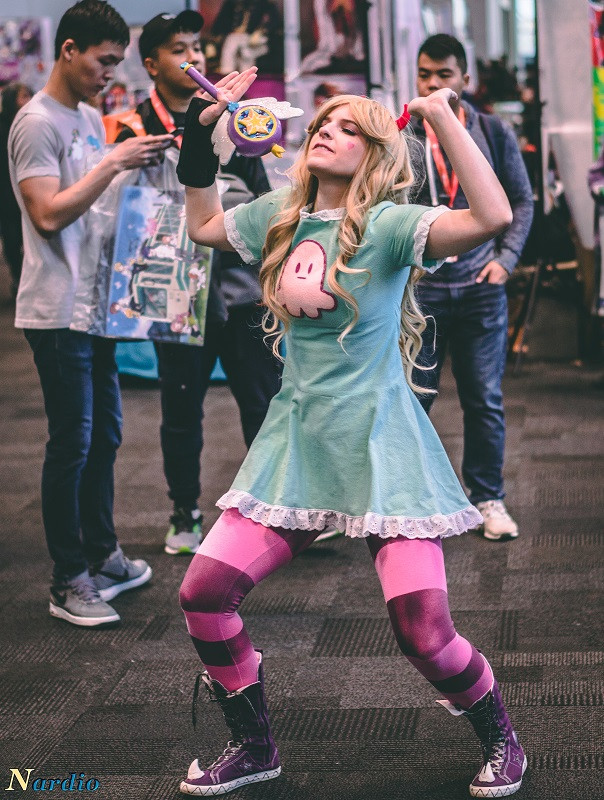 I don't even know where to begin with this picture.
The "I don't give a fuck I'm happy" dance from Amanda. The guys in the background to damn engulfed in their phones to notice the spectacle before them. That awesome excited mid-dance pose and expression combo. What about that outfit?
Ugh… To awesome. 
I love this shot. Everything about it works perfectly for me. This is one of the few times I am happy I didn't blur the background too much. The contrast here and clutter help make it pop and work.
This is another example of me playing with darker tones and more grainy shots in Lightroom and I love it.
So what else is up this weekend?
Well, it's going to be in the friggin 80's today and tomorrow after we got hit with weird and chilly weather recently. On top of that, we are going to Kinda!Con Saturday & Sunday. First con of the year!!!
Best of all a bunch of cosplayer pals including MandyCake Cosplay will be coming to hang with us there and enjoy the con.
I hope you have an awesome weekend, enjoy the weather and are doing well.
Happy Friday!
INFO
Camera: Sony a6500
Lens: Sony SEL50F18 50mm f/1.8
f/1.8
ISO: 250
Shutter Speed:1/200