Nardio Cosplay Adventures/Picture Of The Day
Monday…
This past weekend was spent at KindaCon having a blast. We were practicing photography, seeing old friends and enjoying the small con experience off duty from Nardio.
Off-duty?
I decided that I wanted to go to a con but I wanted time off from having to cover said con. I didn't want anything huge or packed. I didn't wanna travel too far. I wanted to just relax and be a con-goer for a change of pace.
I also wanted bad lighting…
Yep.
You heard me.
Bad lighting.
So, it was more than just a laid-back con I was looking for. We needed photography practice. More specifically, we needed practice shooting in poor lighting. A little while ago KindaCon came across my radar somehow and it was taking place at the same location as DerpyCon did a few years back. I remembered hating the lighting at the con!
In DerpyCons defense, I had a camera that struggled horribly indoors and I still didn't understand lighting and off lighting. Since then, we have purchased an insane amount of new gear and have learned a lot about light. We practiced a bit here and there, but we needed something harder. We needed con lighting! Unfortunately, most places with bad lighting won't let you just set up and shoot practice portraits inside. So we were relegated to small and sloppy quick shoots around NYC and our tiny apartment. When I came across KindaCon, first I thought it would be a fun chill con to finally take a break with, and then it dawned on me, this is exactly what we were hoping for!
The second I mentioned my idea to Jasmine she was down.
The day of the con I was having second thoughts about bringing all of our lighting gear to the event. While not exactly far away, Morristown was a bit of a treck. Hauling extra gear for a con I wasn't taking to seriously felt, a bit much. Jas teased me about me hating myself later for leaving stuff behind. In the end, I only brought an external flash, an LED light, and a huge reflector.
Yes, yes, I do regret not bringing all of the lighting gear.
Once we were at the con I found myself pleasantly surprised at the wonderful light. The front lobby was pretty empty so we had a run of the place if we so chose. While we managed a few sensational shots, the perfectionist in me was kicking myself the entire time we were there, on the way home and as I edited the pics that night for not bringing everything.
You were right Jas.
After a few shots in wonderful light, we looked for the bad stuff. Jas remembered the water fountain area in the mall part of the hotel. Once we got there we were greeted with decent light. It wasn't nearly as bad as I remembered and once again we were treated to fewer people and photographers swarming the place. We settled into an area with the best light and had no extra water from the fountain spilled about and got to shooting
We made magic happen!
Say hi to Jiro as Monkey D. Luffy. Buffed Edition. 
This was shot with our 85mm 1.8 lens with a LED off light and a reflector providing fill.
A little while after getting to the con we ran into several familiar faces, Jiro was one of them and thankfully was up with letting us experiment with him and the cameras. We did some traditional poses first that were pretty good, but I wanted more. Jiro is in some pretty good shape so I wanted to capture that as well as an interesting dramatic shot. A big problem was the con wristband on his right wrist. It was hideous! In an effort to hide it, I instructed him to cover it with his other arm. When I noticed his arms flex I knew I had my shot.
I instructed him to look to his left and angled his body to accentuate his arms and told him to look serious. Meanwhile Jas angled the reflector to lighten his face up. I think it came out great!
A little work and Lightroom and boom, done!
I love this pic. I love that it shows off everyone's hard work. Jiro is looking more buff than ever and this pic does a great job of showing his gains in a way that feels true to him and his character. His cosplay is also pretty darned awesome. He has come a long way since he started. It also shows off our hard work in working with difficult light, posing, working with a model and post-production.
The con was also pretty sweet. Pretty small, but I find I am digging that vibe. People really had a chance to talk and befriend one another. The vendors had some interesting stuff and everyone was really nice. I plan on coming back to KindaCon again next year and maybe staying at the hotel so I have more time to practice, shoot, interview folks and just enjoy the wonderful little con and town.
It's a rainy, crappy day in NYC, but as I look at this photo all I feel is pride and motivation. I want to work harder today thanks to this shot.
I hope you love it!
INFO
Camera: Sony a6500
Lens: Sony SEL85F18 85mm F/1.8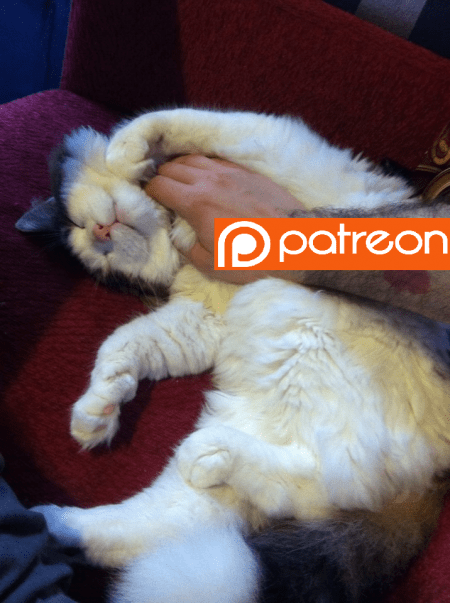 The following two tabs change content below.
Hi I'm Bernardo Español. I'm a guy with way too much energy and not enough free time.
Latest posts by Bernardo Español (see all)