Nardio Manga Review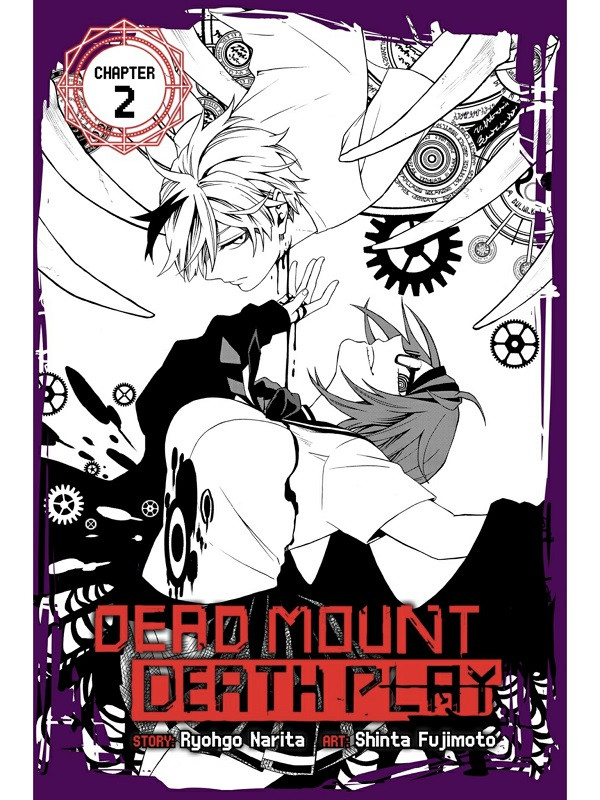 IS DEAD MOUNT DEATH PLAY #2 WORTH YOUR TIME?
Yes!
WHAT DID WE THINK WITHOUT SPOILING IT?
Dead Mount Death Play #2 is the Second chapter in an ongoing manga that you can buy chapter by chapter. Read our review of the first chapter here.
Where Dead Mount Death Play #1 was one big ole exposition dump on the reader, chapter 2 speeds through narrative and character building that is fascinating fast and fun. Our surprise protagonist gets a much-needed dose of character building that is spot on perfect. Mix that in with his new found form and bammo: A likable unorthodox lead that I need to know more about.
The art is even more interesting in this chapter. I gotta say, this is some fantastic, refreshing art that just floors me. I haven't double taked over the art in a manga this hard since Welcome to The Ballroom & Berserk.  No, the art isn't as crazy detailed as those two, but the way things are drawn varies a lot. I don't say that in a bad way. This manga seems to juggle several different art styles at once and blends them perfectly. I love it. I found myself going back and admiring it all and loving the results.
Dead Mount Death Play #2's story is even darker, more tragic and bloodier than the first and oddly, it still doesn't feel horribly dark. It has moments of wanton gore, but it never feels cheap or overdone. This isn't gore for gore-porn sake, this is violence for the sake of the story. It works.
Ok, so I obviously have fallen for this manga and will continue to review it from now on.
I enjoyed Dead Mount Death Play #2 and recommend the series for adult readers looking for something dark, mysterious with a bit of darkness and violence. 
I cannot wait to start reading the next chapter.
Agree? Disagree? Write your comments below.
Read our other manga reviews here.
BASIC INFO