The Nardio Comic Review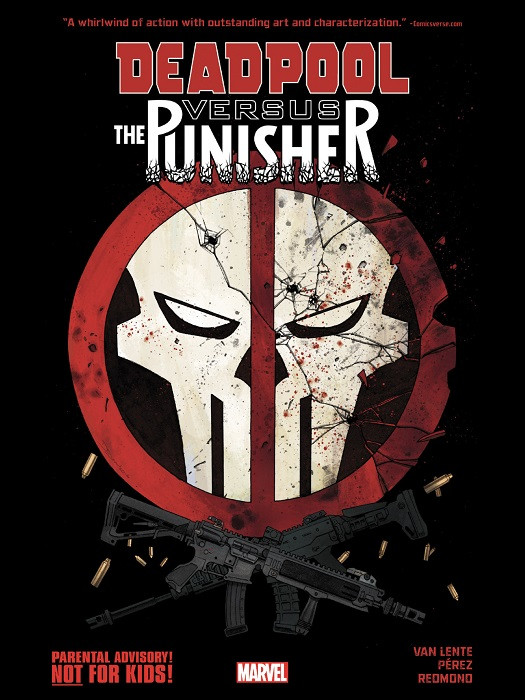 DEADPOOL VERSUS THE PUNISHER
Fast, fun, dark and violent…. Duh.
This is what Deadpool Kills The Marvel Universe should have been like. 
Deadpool vs. The Punisher is a fast and fun ride that feels pretty much perfect. The comic is divided between two'ish characters points of view as they inadvertently cross paths and end up trying to kill one another. It seems the Punisher mistakenly killed someone he shouldn't have and Deadpool decides it's time for revenge. Bloody, murderous and funny revenge.
Like many other Deadpool comics, this is a very self aware story that has the characters calling out obvious tropes and cliches. Thankfully, the smart writing has it always feel as if the stakes are high(ish). It's a bloody fun time that has a few twists and messed up turns to keep things interesting.
The art is pretty darned awesome here. It's a perfect, blend of gore and humor. This isn't one of Deadpool's more lighthearted bloody adventures so don't expect things to get too zany.
Sometimes, with crossovers, you get characters who just don't feel right, Deadpool vs. The Punisher treats both characters with respect and tells a story that could fit canonically into both worlds. Sadly because of the constant rebooting Marvel comics does, I doubt this will leave a lasting mark. That said, if you want a bullet and blood filled adventure I wholeheartedly recommend this comic.
BUY THIS.