Nardio Picture Of The Day
Finally Got The Shot
If you ever met Kowala Cosplays (Katie)  you would have immediately noticed her amazing eyes. Ever since I met and interviewed her last year in her Zara cosplay, I've been trying to capture that glorious pop her eyes have when the light hits them.
Try as I might, I've never been able to capture it until this shot.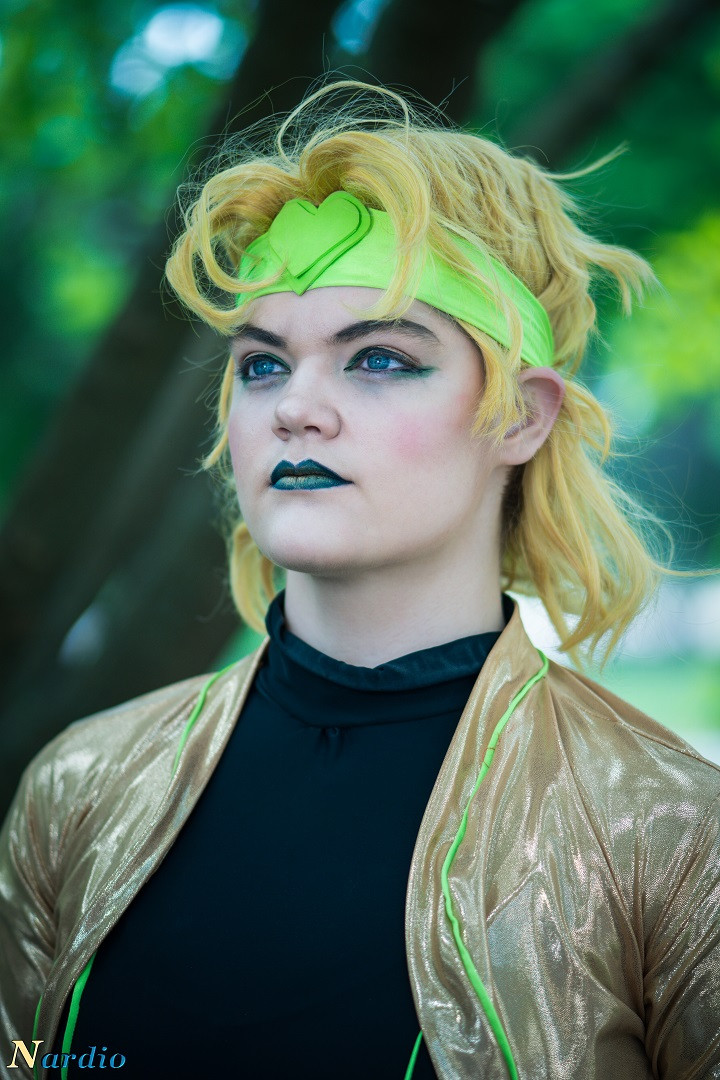 How did I finally do it?
Well, first and foremost, I need to address her flawless makeup and perfect Dio cosplay. As always, a great portrait shot is 99% about the model. Katie was flawless that day and because of that everything else fell into place with a little work.
To get this shot, we went outside to a partially shaded area. I wanted a non-distracting yet beautiful background to use for the picture. At AnimeNext 2018 I discovered a barely used area that was perfect for what I needed. Besides the wandering local creepers, the location was amazing. It was not too far from the con, but far enough away that I didn't need to be bothered by con photographers butting into my shoot. An extra bonus was the slightly green light being cast by the grass and trees that went perfectly with Katie's Dio cosplay.
After practicing with a few shots in the open it hit me to put her in the shade and use an LED to make it pop. I had our pal Mirrordivis hold the LED at various positions until I found one that was perfect. I set my 85mm to F 1.8, put the shutter speed to 1/250 of a second and then nailed it.
I love this pic.
I love how perfectly illuminated Katie is. I love the way the light in the shot has a blue and green tint to it from the LED and the trees. I love how Katie's cosplay is reflecting the light and just shining gloriously in the shot. Of course, the best part is how sharp and bright her eyes are in this shot.
This this is the shot I've always wanted to take of her and after about a year of practice, learning, new gear and a bit of help, I was finally able to get it.
INFO
Camera: Sony a6500
Lens: Sony SEL85F18 85mm F/1.8