I remember about 10 or so years ago (or maybe it was longer), echinacea was thrust into the spotlight because it helped reduce cold symptoms. I have a feeling most of the people who bought those pills probably had no idea the plants themselves were growing in their backyard! Of course, there aren't enough clinical studies that prove its effectiveness, so it's probably a good idea just to keep them in your garden for show.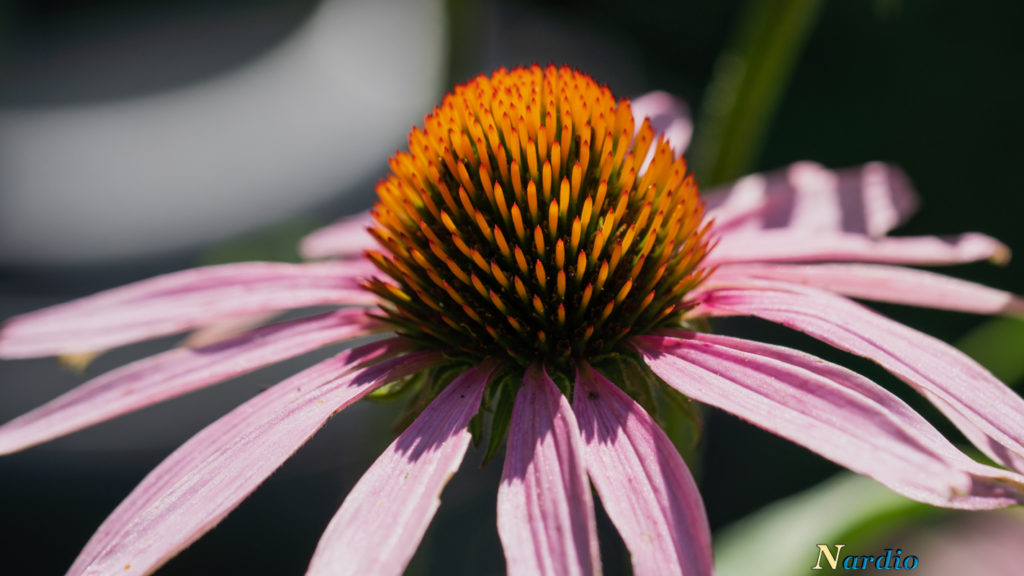 I love how contrasty the flower itself is. First, there's the color – yellow/orange against the light pink of the petals. Then there's the actual appearance. You have those satin smooth petals and the spiky cone. In the right light, the spiny cone looks like it has an inner light giving it an almost ethereal glow. I really wanted to capture that in this picture. I'm not sure if I did, but it's still a pretty solid picture I think.
The hardest thing about taking a picture of the plant were the very spikes I wanted to capture. I had to open up the aperture quite a bit so I could get everything in focus. There were probably a dozen or so pictures where the top spikes were just a bit fuzzy so you didn't get the full effect. This was probably the only picture that captured everything.
Summer is a great time for macro. There are so many flowers and bugs buzzing around. I'm excited to show you what else I've captured!
INFO
Camera: Sony a6500
Lens: Sony SEL90M28G FE 90mm f/2.8-22 Macro G OSS