Nardio Manga Review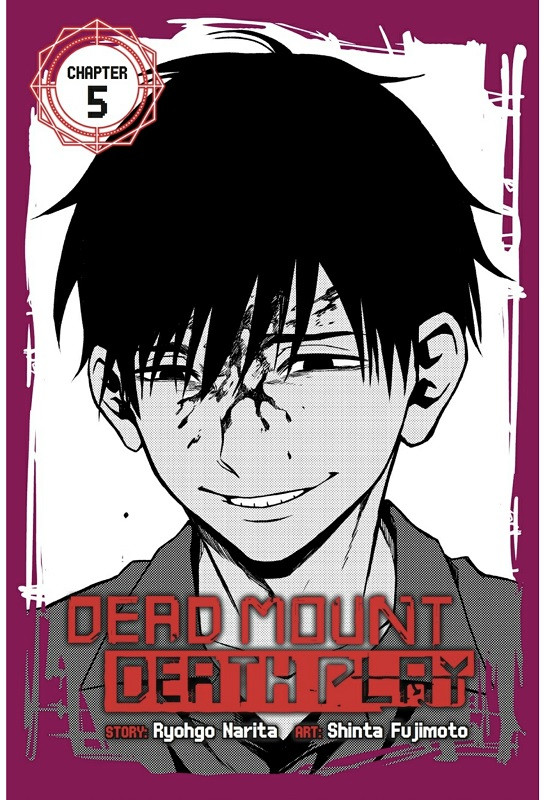 IS DEAD MOUNT DEATH PLAY #5 WORTH YOUR TIME?
Ehhh…
WHAT DID WE THINK WITHOUT SPOILING IT?
Dead Mount Death Play #5 is a weak followup to the first four chapters. 
Right off the bat I learned that this is NOT going to be safe to read on the train anymore. Second page in are two naked lesbian characters having sex and I find myself immediately looking to my left to see the little girl next to me looking at my screen confused and her mother next to her looking outraged…..
Welp, kindle closed.
Yea, gratuitous T&A and sex outta no where.
On the one hand it's nice to see the series maintaining it's adults vibe. On the others, it just came outta nowhere and felt unnatural. Fan service aside Dead Mount Death Play #5 felt like a break chapter and with a bit of filler thrown in. We also got introduced to two new characters, but overall it felt pretty weak.
I still like the series, so far, but this was a bit of a letdown.
All of a sudden our hero developed the weirdest conscious that just felt shonen and forced. It took away from the seriousness of the last few chapters and honestly made zero sense. Besides that the main characters have been acting dumber and dumber. It's just weird.
This series went from a really interesting manga to being filled with tropey characters and pointless T&A in one chapter.
I'm starting to get the bad feeling this might be one of those manga's that just tries too hard to be too many things and not really succeeding at any. I'm going to give this series a few more chapters, but the red flags have started to show.
If you liked the first three chapters of Dead Mount Death Play,this is going to let you down a bit.
Agree? Disagree? Write your comments below.
Read our other manga reviews here.
BASIC INFO
Amazon: Kindle for $1.99
Genre: Seinen/Supernatural/Gory/Action/Fantasy