Nardio Macro Monday
Bee at lunch
Soon after getting my Sony 85mm 1.8 I set about getting as many fun pics as possible. During a really hot day in spring, I was lucky enough to discover the lens's macro capabilities and I was ADDICTED!
What started off as another boring lunch break turned into a new found adventure with a newfound sense of purpose. I was then rabid about finding every flower I possibly could and getting close up shots. The proudest moment early on for me was this shot.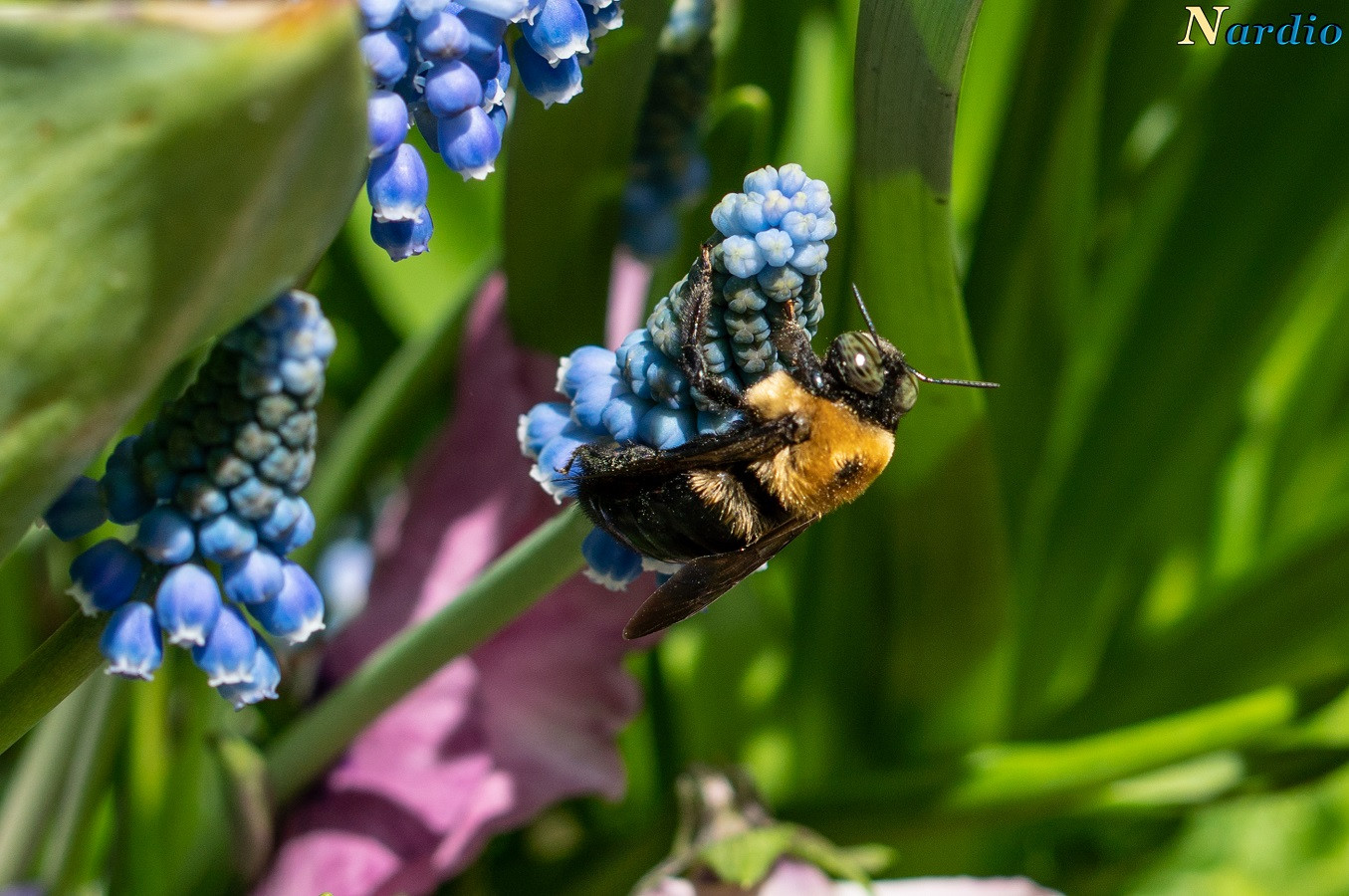 I LOVED IT!
I always wanted to try and do close up bee shots and this was a super duper lucky break for me. I was somehow able to get this super crisp shot. It was crazy hot and bright out so I shot this at F 5.6 so the bee was slightly underexposed and then brought back the details in post.
I upped the exposure, clarity, shadows and vibrance and bam, my greatest bee picture yet!
Hope you love it!
INFO
Camera: Sony a6500
Lens:
Sony SEL85F18 85mm F/1.8