Nardio Cosplay Adventures
COSPLAY BESTIES AT ANIMENEXT 2018
PART 2.
D. GRAYMAN COSPLAY
Last week, I wrote about two buddies I made last year at AnimeNext.
Tl;dr, they are fucking fantastic, sexy, awesome, nice people that you would be lucky to befriend.
Thankfully I did.
Anywho, at AnimeNext this year I took a bunch of photos of them. Not as many as I would have liked or even close to what they deserved mind you. But, I took a lot of pictures. Enough, that I was able to do two features with them! Last week I highlighted their awesome Magi cosplay, this week is all about D. Gray-Man!
I know absolutely nothing about this Anime but I do know after seeing these two men cosplay from it that it's something I need to watch. The cosplays are sensational. The character design are amazing and the weapons are just frakkin perfect.
It was a joy to shoot these two in their cosplays and just hang around for a bit and enjoy the glory that is AnimeNext together. I found myself wanting to hold a private D. Gray-Man Cosplay shoot next year for even more shots. I find myself a bit sad that I didn't take more shots of the great details that made the cosplays pop so much. That said, it was a wonderful time. I hope you enjoy the pics as much as I do.
Check out the D. Gray-Man Cosplay below: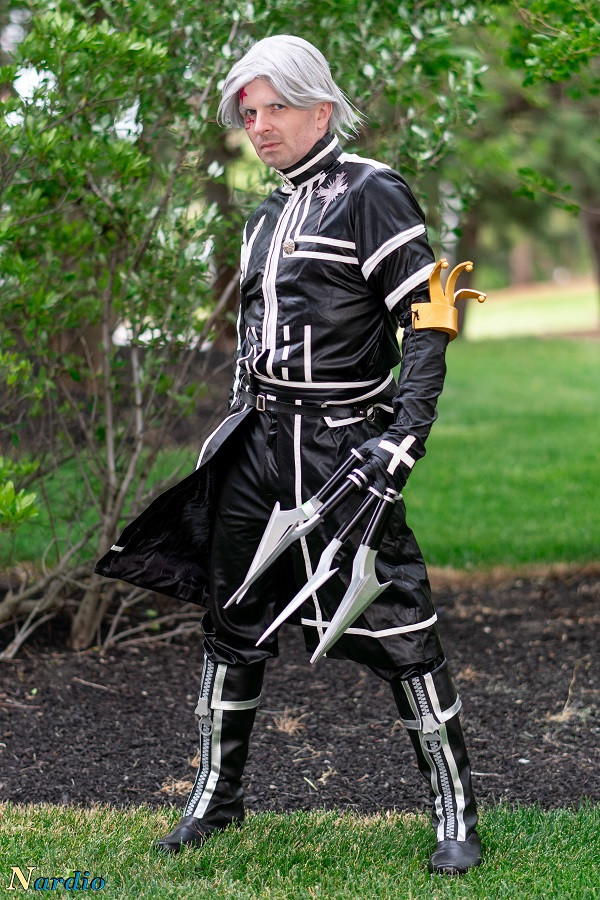 I had a blast shooting these two.
As soon as it cools down and stops being so darned humid I am going to go to Jersey and take thousands of pics of them and hopefully have a few brunches as well. These guys are great people who just so happen to be great cosplayers. I'm damned happy to have met them last year at AnimeNext and I look forward to shooting them more often. Please check them out at their social media links below.
Huge thanks as always goes to AnimeNext for just being its perfect self. I love the con, I love the staff and I cannot wait to see what they do next.
We'll see you next week!
INFO
Camera: Sony a6500
Lenses:
Sony SEL85F18 85mm F/1.8
Rokinon AF 35mm f/1.4