BEWARE CLOSEUP OF A SPIDER. IF YOU DON'T LIKE BUGS DON'T LOOK FURTHER
"Yo, Jazz, come over here!" Bernardo yelled over to me from the bathroom. "Yeah, yeah what is it?" Turned out to be a pretty cool looking spider.
It's times like these I'm so happy that I dropped the money on the 90mm macro lens. Most of the time when trying to get macro shots of insects they're moving around too much to get a good in-focus image. But this spider (Cheiracanthium mildei) was super cooperative and posed for the camera. Bernardo shined our little LED light on it so I could keep my shutter speed still relatively high without having to pump the ISO too much. Since it's macro, even the tiniest camera shake leads to a blurry image, and let me tell you, my hands are shaky.
I wouldn't say it's the most interesting spider out there, but I'm pretty happy about how the images came out. I'm hoping maybe some day I'll be able to get in a good picture of a jumping spider, but for now I'm content with this.
You can see below the size of the spider in comparison to the environment. It was still large enough that I was able to get in pretty close and have it take up the full frame.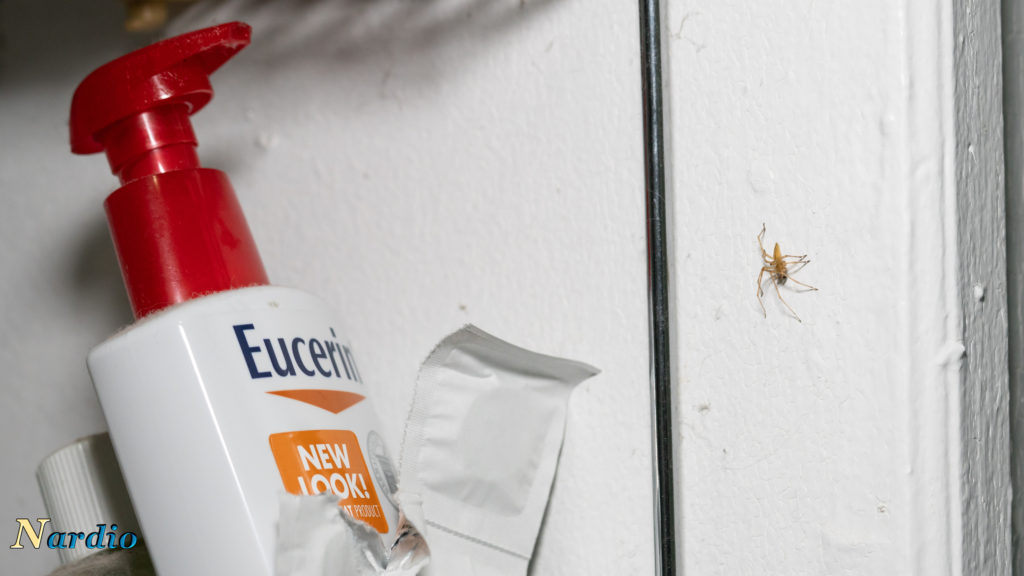 Camera: Sony A6500
Lens: Sony SEL90M28G FE 90mm f/2.8-22 Macro
Aperture: F11
Shutter speed: 1/250th of a second
ISO: 1600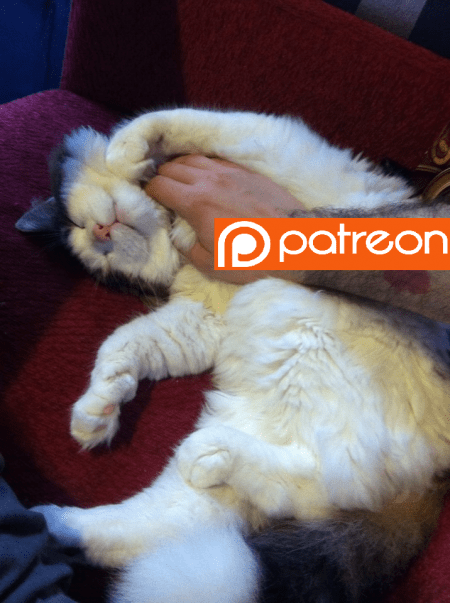 The following two tabs change content below.
Jasmine Greene has been a freelance writer for over four years with experience in video game, book and movie reviews. She lives in Manhattan. Nardio is her second of hopefully many (successful) web ventures. When she is not working as an executive assistant or at Nardio, Jasmine volunteers at Kitty Kind so that she can get her crazy cat lady on.
Latest posts by Jasmine Greene (see all)