Taking pictures of bees is HARD. They're usually so active and fast. Not only are they flying from flower to flower, but once they've landed, they're collecting all that pollen and nectar. More often than not, I end up taking pictures of bee butt. Not the most interesting subject, though maybe I could one day create a calendar for bee butt lovers.
Anyway, this one bee was not quite as active. Perhaps it was taking a break or maybe its last breath. Either way I was able to snap this awesome picture with my 90mm macro lens.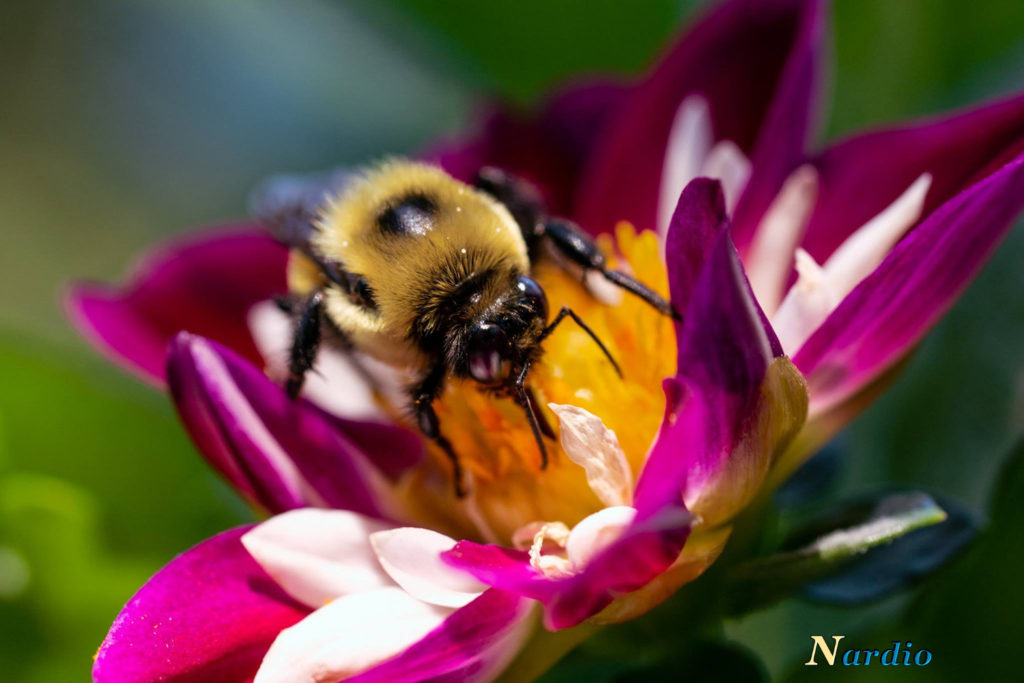 I don't mean to pat myself too much on the back, but can we agree that this picture is awesome? I love how the flower is reflected in its eyes and the contrast between the stripes of the bee to the flower. It might not be the most in-focus shot ever, but dang, am I proud of this one.
What are your thoughts?
Camera: Sony A6500
Lens: Sony SEL90M28G FE 90mm f/2.8-22 Macro
Aperture: F5.0
Shutter speed: 1/400th of a second
ISO: 100