Nardio Manga Review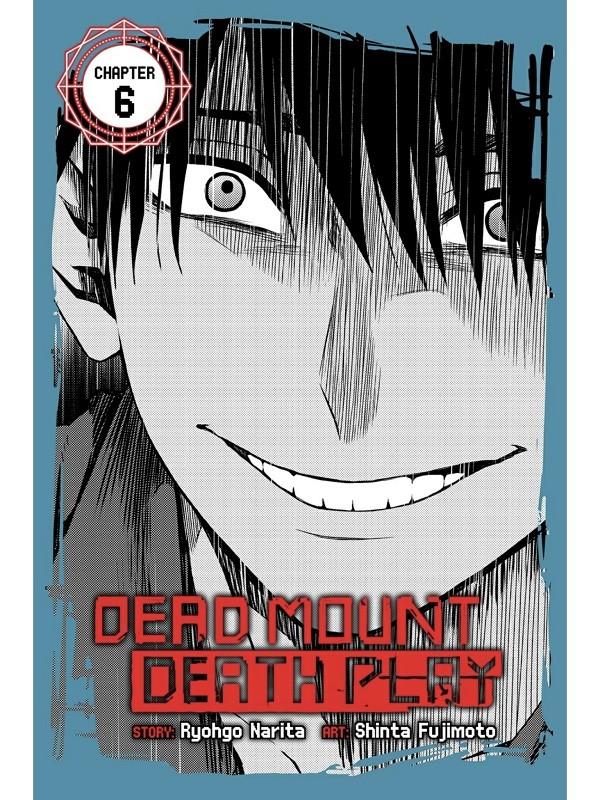 IS DEAD MOUNT DEATH PLAY #6 WORTH YOUR TIME?
Ehhh…
WHAT DID WE THINK WITHOUT SPOILING IT?
Dead Mount Death Play #6 is a slow followup to the last weak chapter. 
It was ok…
Not much happened really, some characters met other characters and our protagonist continues to establish himself as a dopey lead with godlike powers.
It's starting to feel meh…
This is one of those establishing chapters that most manga need but it just felt boring and lifeless. This could have been done better. Add to that our protagonist strongly stating a super cheesy line about friendship randomly and I find myself losing interest in the series.
Dead Mount Death Play doesn't seem to know what kind of manga it wants to be. It started off really violent with some dark fantasy thrown in. Then actiony, then back to being all violent and murderous, then it retconed a bunch of the murders, even though, no, they shoud all be very, very dead. Then it through in random T&A and now we are back at shonen misfit with misunderstood bad guys.
Ugh….
This series had so much promise…
I'm going to give it until chapter ten, but as of now I'm starting to not care.
Agree? Disagree? Write your comments below.
Read our other manga reviews here.
BASIC INFO
Amazon: Kindle for $1.99
Genre: Seinen/Supernatural/Gory/Action/Fantasy