Nardio Cosplay Adventures
Naruto Biggest Baddies At AnimeNext
Last year at AnimeNext I ran into two brand new cosplayers who were having a blast and were awesome in Naruto cosplay <–CHECK OUT THAT POST HERE
I had the great luck and pleasure to run into them again. I was blown the hell away. They were MAGNIFICENT! I mean, wow.
I fanboyed. 
Check out their awesome Madara Uchiha & Obito Cosplay below: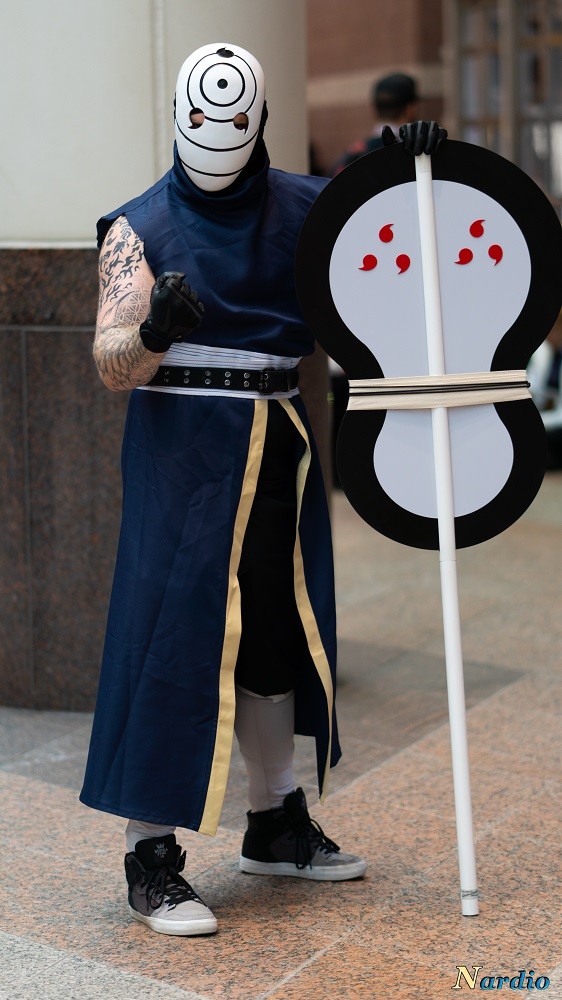 Hope you loved the pics!
For this set I went extra grainy. It's a bit noisy and the tones are darker. I wanted to really help make them look printed. As if the manga came to life and was just standing there, staring you down.
I gotta admit I giggled when I saw these two guys. They were awesome last year, but insanely bad-ass this year. It was a hoot to see them up their game so hard. I loved it. I bet they were faves at the con. They certainly were some of mine.
I love seeing cosplayers from previous cons again and again. It makes going back feel like going to a reunion. Thats also part of why I love AnimeNext soo much. They created this awesome community of fans, of friends and of family. I run into some folks and I swear the time just melts away and we fall into a conversational rythem that just feels right.
I love that con. I love what they created. I love that every time I do a post like this, I find myself feeling happier. Like looking through an album of amazing memories. Thanks as always of course have to be said to the staff of AnimeNext.
You are amazing.
Be sure to check out AnimeNext as well as our awesome cosplayers below on Instagram.
INFO
Camera: Sony a6500
Lens: Sony SEL85F18 85mm F/1.8