Nardio Macro Monday/Picture of the day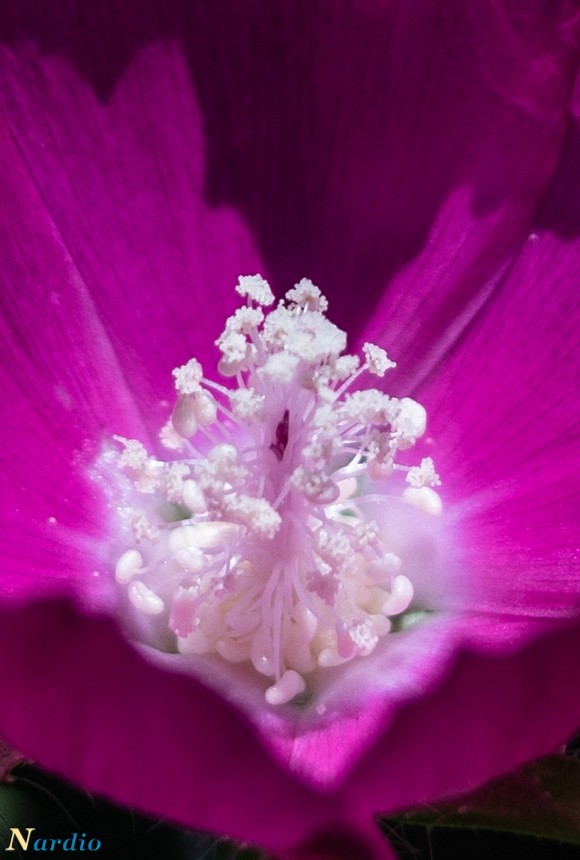 A little bit of contrast…
During an extremely bright and sunny day this summer I found myself next to a smokey entrance to an overpriced doorman building in the upper East side. The doorman was smoking next to a porter while gossiping about a tenant who just left. It was an unflattering conversation in Spanish that I didn't think they knew I could understand.
Meanwhile, my attention was laser-focused on this interesting flower that was being hit wonderfully by a beam of sunlight. I intentionally shot this with a shallow depth of field at F 2.8 so that everything else melted away besides the impressive looking sun-soaked inside of the flower. It took me a minute get the shot just right while also trying to ignore the two men speaking in a rapid flurry of Spanish insults. To make matters worse, I was holding my breath, lest I subject myself to an asthma attack later on.
In the end, it was totally worth the trouble. I love the image I got out of it, and the cropped macro shots look even better than I could have hoped. I love the contrast of white and color. I love the way the focus hits want I wanted, and the rest is a delicious mash of blurred out awesome. I loved that I earned the shot.
I hope you like it.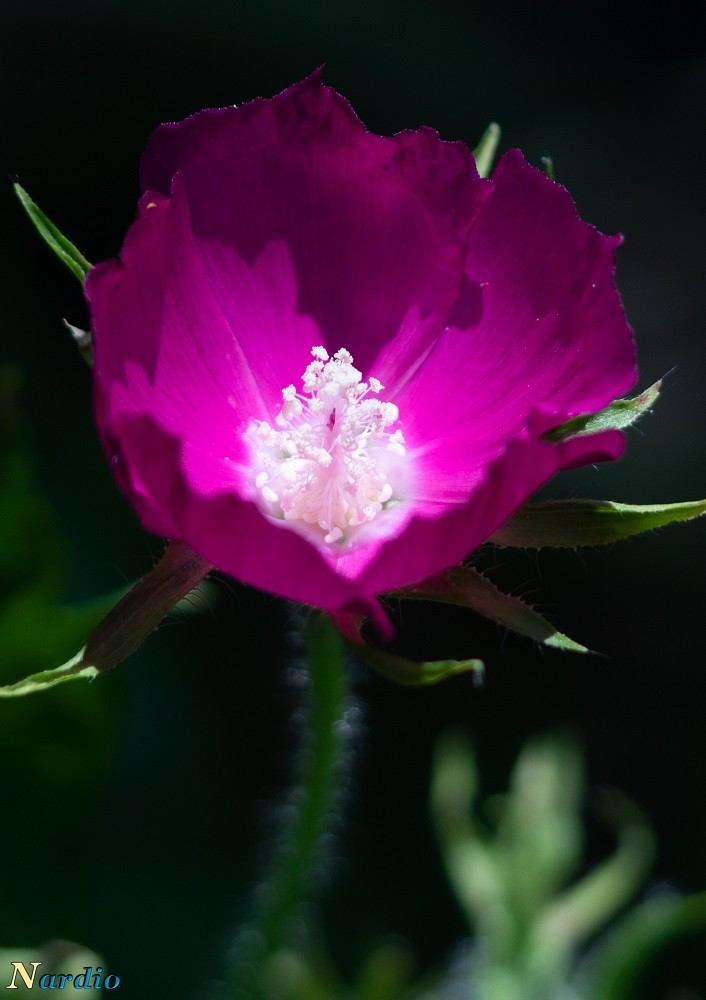 Camera: Sony A6500
Lens: Sony SEL90M28G FE 90mm f/2.8-22 Macro
F/2.8
1/1500