Nardio Macro Monday
Fiery Skipper In The Garden
Even when traveling, I can't help but want to take pictures of butterflies. During my quick trip down to New Orleans for a good friend's wedding, I had a full day to explore the city. As I  had already explored French Quarter and the Garden District, I figured I'd take a walk around City Park to see what was what. It had been about six years or so since I had last visited and it was hot and muggy as hell. Despite it being October, it was still in the high 80s with that NoLa humidity. Not a great combination.
Still, I was determined to walk around and I'm happy I did. I didn't get as far as I hoped as I kept walking around in circles but I did manage to find my way to the botanical garden. It wasn't big, but it was chock full of plants and insects. Including this Fiery Skipper.
Seriously, how cute is it? These little guys were super hard to get a picture of as they were tiny (about 1 inch long) and active. While they might have wings, they tended to "hop" from one flower to the other, hence their name! It took me a few tries, but I'm very happy with how these pictures came out.
Can I also gush at how dang sharp the 50mm is? Seriously, these pictures are super cropped in and just look at all that detail. I'm honestly wowed. Yeah, I love my macro 90mm, but in a pinch, this will do. And since it's so light, I'm more likely to have the 50mm on my camera anyway.
INFO
Camera: Sony a6500
Lens:
Sony SEL50F18 50mm f/1.8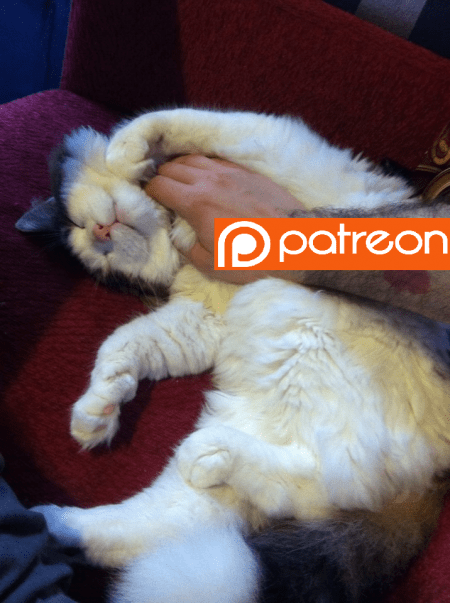 The following two tabs change content below.
Jasmine Greene has been a freelance writer for over four years with experience in video game, book and movie reviews. She lives in Manhattan. Nardio is her second of hopefully many (successful) web ventures. When she is not working as an executive assistant or at Nardio, Jasmine volunteers at Kitty Kind so that she can get her crazy cat lady on.
Latest posts by Jasmine Greene (see all)