Nardio Manga Review
IS Satan's Secretary Vol. 1 WORTH YOUR TIME?
YES!
WHAT DID WE THINK WITHOUT SPOILING IT?
I LOVED IT.
This is a dark comedy/gag manga that pokes fun at absolutely everyone and everything else out there but still manages to not only have it's own voice, but not lose it and still manages to tell a good story.
Satan's Secretary Vol. 1 could have went wrong so very many times. The author would set up a ridiculous amount of trope situations and then deftly move in a different/funny direction at the last second. I loved it. It's fresh, funny, interesting and smart. If you are an RPG gamer and a fan of fantasy, this title is right up your alley. If you are tired of T&A filled mangas that aren't deep, this is for you. If you just want a great read, this is for you.
Everything here was perfect. From the art, to the story pacing to the humor. Once I started this manga, I couldn't stop. Once I finished it, I immediately reread it. Once that was done, I recommended it to Jas and then everyone I knew.
I love this manga.
The spoiler free version of this is Satan has risen and has sent for someone to help him conquer the human world. He expects to get a smart and meek human. What he gets is a more than he bargained for.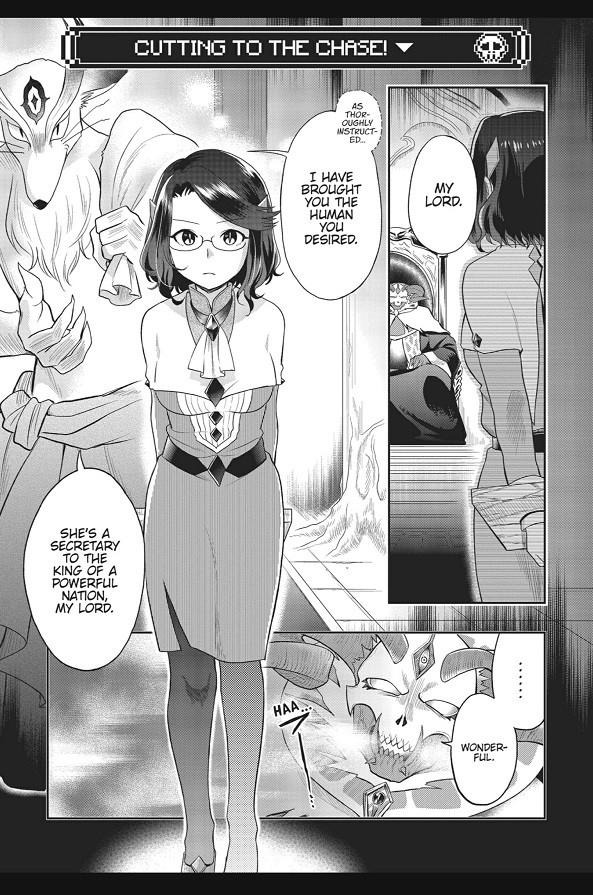 The secretary is a strong, take no nonsense admin that owns the story and her work life. If you have ever worked in an administrative role in life this story will cut deep and leave you smiling and laughing out loud.
I love this manga and wholeheartedly recommend it. 
Agree? Disagree? Write your comments below.
Read our other manga reviews here.
BASIC INFO