Nardio Picture Of The Day
So Red It Blew My Mind
A random summers day past, I came across a bush full of red peonies that were bathed in golden hour light. It was mind-blowingly beautiful. I had trouble taking in just what the heck I was seeing. The flowers just looked amazing and I immediately stopped what I was doing and took an insane amount of pics.
Below is my fave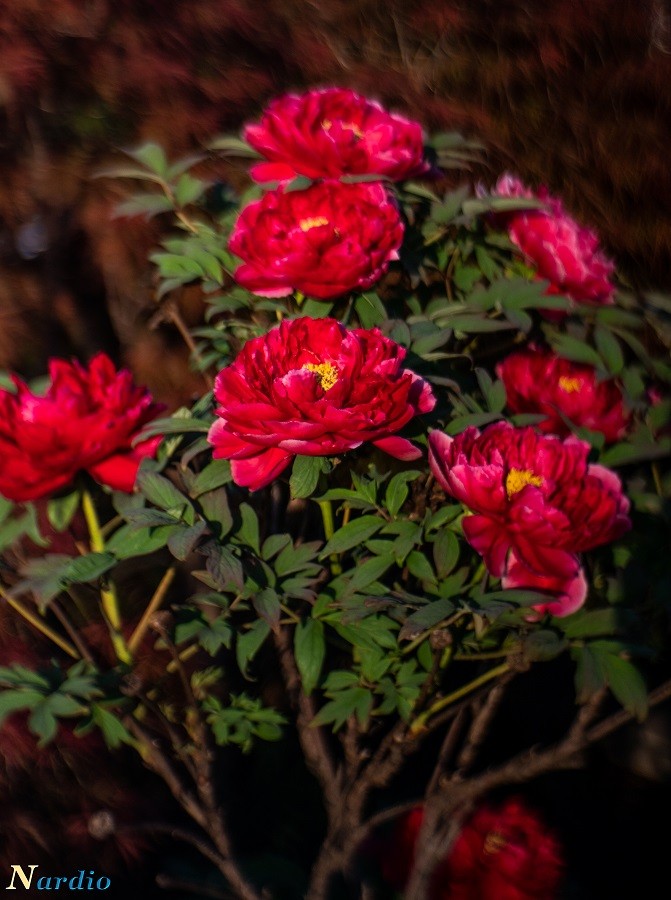 This was shot with my fave cheap little ebay art lens on my Sony a6500. The Bokeh is insane and because of the bright light, I had to shoot this at 1/4000 of a second just to get it right. I think I shot this at about 1.7-2.0. I had a little bit of fun with post-processing to try and recreate the magic I beheld and I gotta say, I'm happy with this.
Hope you like the pic!
INFO
Camera: Sony a6500
Lenses:
Mystery eBay 35mm f/1.6 manual focus prime fixed lens