Nardio Picture Of The Year
I'm Bernardo and this is my picture of the year.
In between several midlife crises,, thoughts about my accomplishments as a human being, and random cat stuff, I found myself also over thinking my accomplishments as a photographer. What would be my picture of the year and why?
This is it.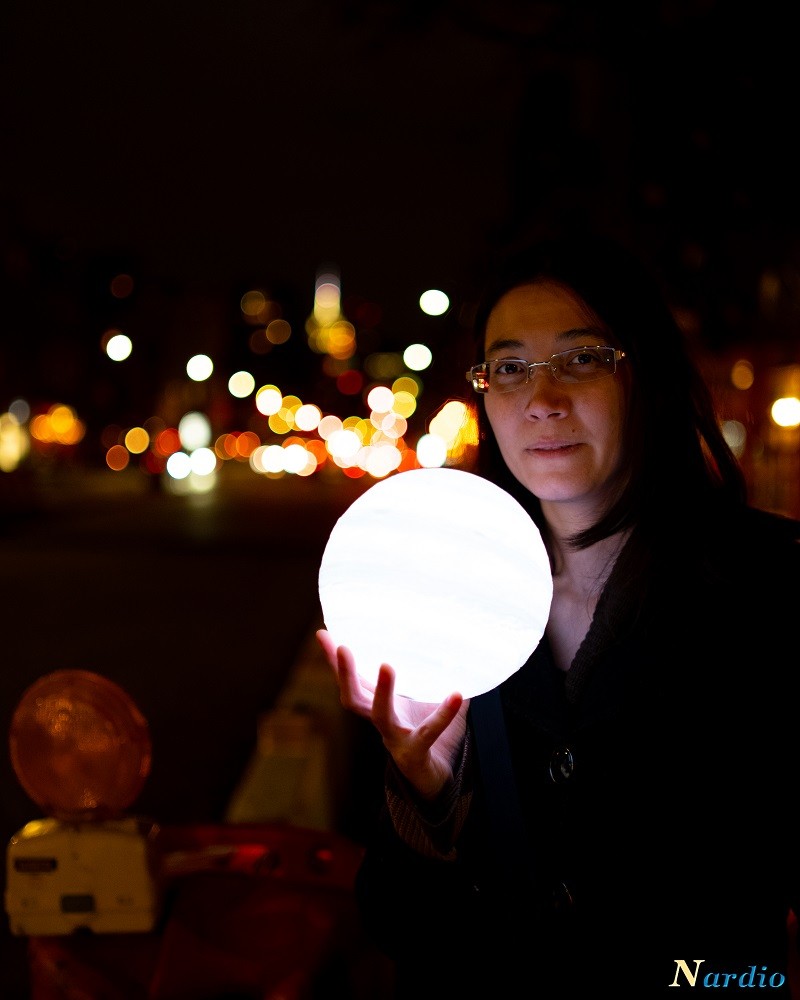 This is my picture of the year.
This picture was inspired by all a lot of similar images I found myself pouring over on Instagram. This is a simple shot, and honestly almost, a cliche shot by this point. An attractive woman at night, with a buncha bokeh around her. Her face is lit just enough to show off her pretty face and darkness surrounding the rest of the shot. You know it's in a city, but there is a feeling of nothingness around the image.
Something about these images always fascinated me, but I think what really drew me to be so captivated by them, that inspired me to try and recreate them, was because they are the perfect mix of everything I suck at in photography.
They are low light shots.
They mix a lot of weird lighting, in low light.
Lots of post processing.
They almost always come out crisp looking while my low light pictures look grainy.
Getting a beautiful person to not look creepy in low light.
Balancing the mix of artificial light and the mood.
This picture was my Everest.
This picture is the culmination of an ungodly amount of hours practicing alone at night. Practicing with Jasmine and friends. Practicing over and over again to shoot people in the dark/near darkness with flattering results. This picture is the result of almost never leaving my camera home. Watching tons of YouTube tutorials of low light photography. Buying a new camera and new lens and actually using them.
Really, this picture was the result of falling in love with photography and not giving up. 
I sucked at night photography and to be honest, I still kind of do, but I've gotten better. Thanks to practice, thanks to friends and thanks to inspiration, I was able to get this shot.
I don't remember when, or what picture it was, but a while ago I noticed a bunch of photographers using a moon light ball to get shots. I thought it would be fun, later on there was a sale on Amazon, and after a quick purchase, the mission started.
I wanted a night bokeh shot with an attractive woman that showed off the city, the model and the main light in a flattering way. At first, I tried it with the world trade center as the background, but it never looked right and the lighting I was working with wasn't helping. I eventually put the project on hold for a while because it was just getting too cold and because I just couldn't get the shot I wanted. Also, that moon light is gigantic so it is pretty hard to carry around.
Fast forward a few months and I was deathly ill and antsy to shoot. I was hold up in bed with a cold that was kicking my ass for the better part of a month. I was bored out of my mind and missed taking photos. I also really, really wanted to get that shot I had floating around in my head.
Eventually, I felt well enough and was similarly desperate for fresh air and the chance to shoot some pics that I went out with Jas to get a late night snack and of course brought my camera. Around this time I upgraded my camera to a Sony A7III and was loving it's low light performance. On a lark, I decided to bring the moon light and on the way to some disappointing food, we tried a few shots on the way to the Chinatown YAYA Tea. Thankfully, magic happened. I was so excited about the pics that I edited them in Lightroom & Photoshop on my phone as I was eating my disappointing rice balls and delicious tea.
This picture made me soooooooooo freaking happy. This was one of those pictures that I would find myself going back to on Instagram with pride. Like, wow, I shot that.
Wow, I finnally shot that.
I was so damned proud of myself, thankful I didn't give up and thankful Jas dragged me outside to get some food.
Sure, I took a lot of other pics in 2018 that I am proud of, but this picture is the culmination of all of those shots. This picture was my goal and I nailed it.
I hope you liked it.
INFO
Camera: Sony a7III
Lens: Rokinon AF 35mm f/1.4
Exposure: 1/250th
ISO:1250
Model: Jasmine Greene