Nardio Manga Review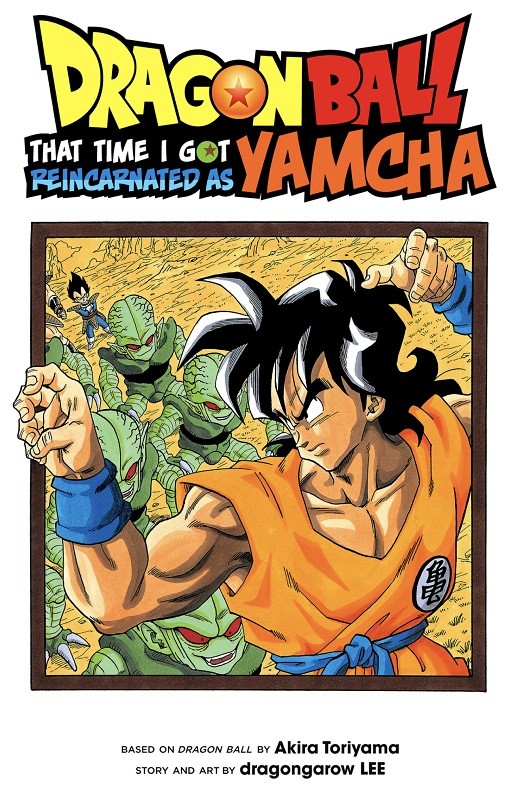 Dragon Ball: That Time I Got Reincarnated as Yamcha!
Premise:
A Japanese high school student is on his way to a Dragon Ball event and makes a detour to hit on a cute girl. Unfortunately, he meets with an unfortunate and fatal accident before he reaches her and, to his great surprise, wakes up in the Dragon Ball universe as Yamcha! Being a Dragon Ballfan, he knows exactly what misery awaits him as Yamcha, so he takes matters into his own hands and vows to make Yamcha the strongest Dragon Ball character ever!
OK, that sounds fucking awesome! When I first heard about this manga a while back I was stoked. I mean, knowing the future in a universe where seemingly anything is possible is insane. Best of all Yamcha was the star? Heck yea! I always enjoyed the character and was a bit miffed to see him turned into a joke in the main series.
So is it worth your time & money?
Yep!
The overall story is a bit short, but it works really well. I thought this was going to be some ongoing spin off series that would re-imagine the universe and possible create some new problems along the way. What we got instead, was seeing the character evolve through some of the very biggest arcs of the story.
It works.
I guess in the long run a less is more approach works best. I mean, besides the major arcs, there is not much to show here. The art was pretty damned awesome. I do wish fights went on a bit longer to really savor them. That said, what we did get was pretty good. I hope we get some more of these kinda side stories in the future.
The pacing, while a bit too fast, worked. I found myself instantly invested and eager for more. The ending, was pretty darned perfect.
You should buy this if you are a Dragon Ball fan.
Buy it at these links below: