Nardio Game News
Galaxy Stack
One of my fave publishers, Crescent Moon Games is releasing indie game dev: Retrosaur's game Galaxy Stack on iOS today!
Only 2 days til Galaxy Stack hits! 🚀🛰️ #pixelart #gamedev #mobilegames @RetrosaurDev pic.twitter.com/KSeKyb1KYc

— Crescent Moon Games 🌙 (@CM_Games) January 14, 2019
It looks like a fun mashup of Tetris and an endless shoot em up. Check out the description below:
Aliens are descending from the skies! Leave them a message by building fearsome towers out of the wreckage of their ships!

-A unique blend of a shmup and a block stacking game
-5 different ships to pilot with varied weapon systems
-Increasingly difficult waves of enemies
-Incredibly improbable physics
-4 bullet-spewing bosses
I already put my money where my mouth is and preordered it. Expect an honest review soon!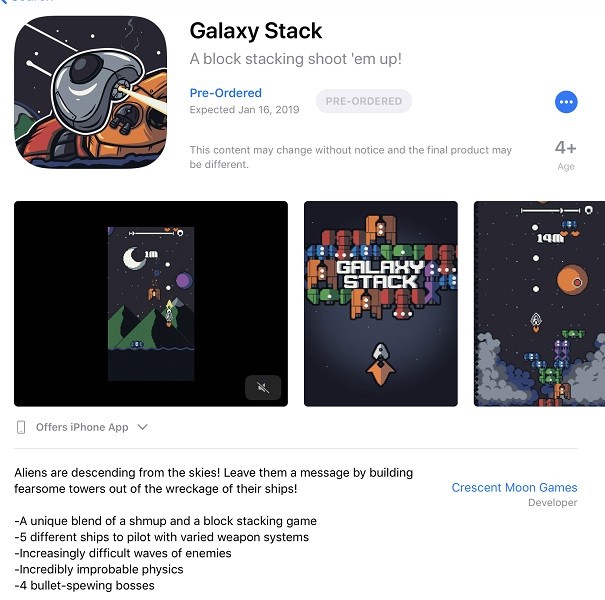 Follow Them On Social Media!